Stranger Things 4 Vinyl Release Coming Soon To Help You Get Away From Vecna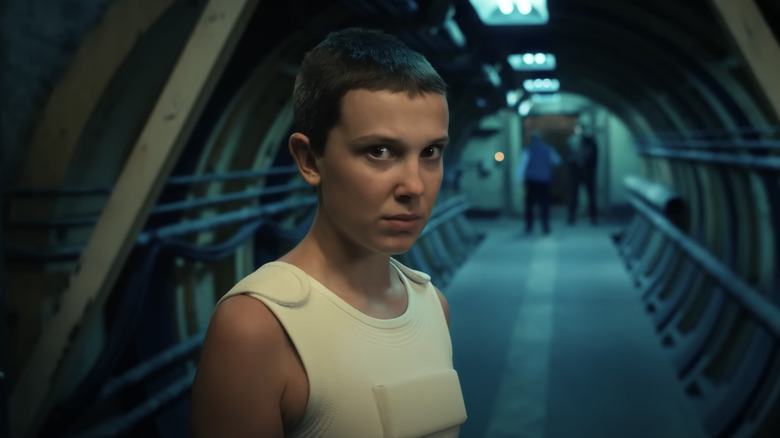 Netflix
The retro stylings of "Stranger Things" are perfectly suited to a vinyl record release, and the show's fourth season will receive one that mirrors its protracted, two-part structure. "Stranger Things 4 Volume 2" just hit Netflix on Friday, and the season finale alone runs 150 minutes, which is more the length of a long movie than a single TV episode. Although the season is made up of nine episodes total, it's over 13 hours long, so it covers a lot of musical ground, too. That's why its original score is being packaged as the equivalent of a quadruple album, with three hours of music to keep you occupied as you hunker down and wait for the show's fifth and final season.
"Stranger Things 4 (Original Score from the Netflix Original Series)" is composed by Kyle Dixon and Michael Stein, who have been with the show since the beginning and won an Emmy Award for the show's main title theme. The score is already available to purchase from digital retailers, but if you prefer physical media and/or pretending like you're back in the 1980s when the show is set, you will indeed be able to own it on vinyl, like with the score for previous seasons. 
There's no release date yet for "Stranger Things 4 (Original Score from the Netflix Original Series)," but you can preorder the two vinyl editions separately and see the cover art for them on the official Lakeshore Records website. The full quadruple album contains 80 tracks spread across four double-sided, gatefold-jacketed LPs. Volume 1, "Max's Blue World," is transparent blue and named after Sadie Sink's character. Volume 2, "Vecna's Red World," is transparent red and named after Jamie Campbell Bower's season 4 villain. Check out the track listing for both volumes below.
Volume 1 Track Listing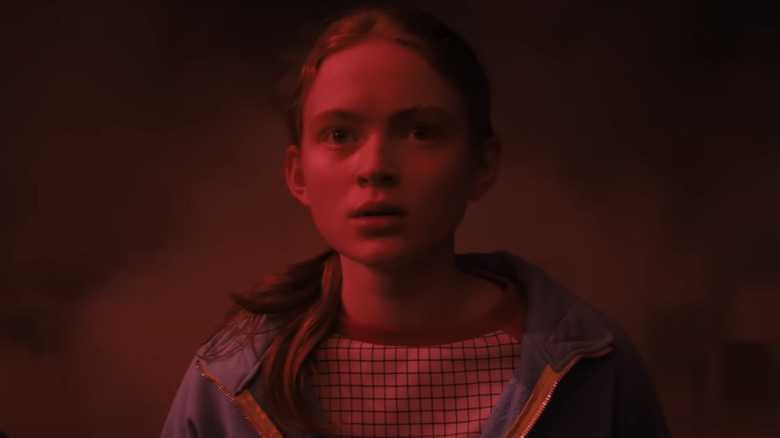 Netflix
Side A: 01. What's the internet? 02. I wouldn't remember me either. 03. Teens 04. Journalistic Instinct 05. 100% Convinced 06. In the closet (at Rink O Mania) 07. Does that make us friends? 08. My BOOBS Hurt. 09. Unambiguous True Love 10. Stuck in 1983
Side B: 01. Hawkins National Lab 02. Hellfire Club 03. Buried Memories 04. Fancy Bomb 05. We are NOT Heroes 06. Nine Feet Tall 07. Hail Lord Vecna 08. Powerful Psychic Connection 09. Ruth, Nevada 10. Hellfire Isn't A Cult 11. I Know What I Saw 12. Curfew
Side C: 01. You're Regressing Eleven 02. Letter to Willy 03. Palm Tree Delight 04. Musso 05. Brenner's Little Pet 06. Mr. Fibbly 07. It's just a clock, right? 08. Welcome to Kamchatka 09. A Nightmare Far Worse
Side D: 01. Caught a Body at the Munsen Trailer 02. A War is coming to Hawkins 03. The Elephant 04. Hurtling Towards a Gruesome Death 05. Barefoot in the Snow 06. Kills You In Your Dreams 07. The Shire is Burning 08. Blood Balloons 09. Burning Baby 10. Mugshot 11. There are some things worse than ghosts... 12. A memory within a memory
Volume 2 Track Listing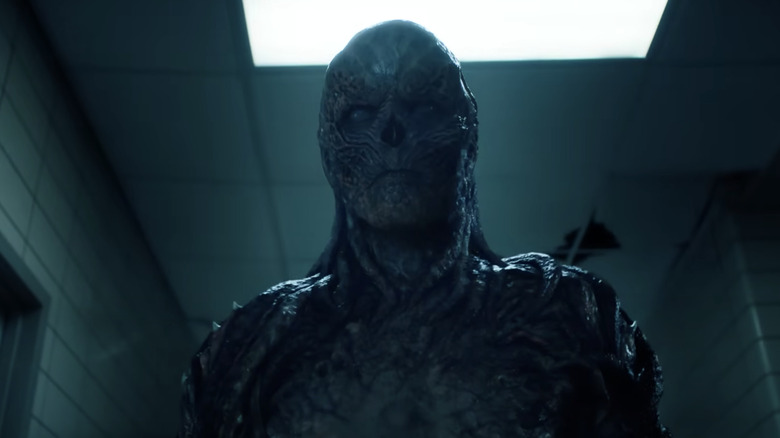 Netflix
Side A: 01. A Proper Thump 02. Hiiiiiiiii 03. Still Dizzy 04. Reign Fire From Above 05. Religious American 06. Surf that Tasty Pie 07. Follow me into Death 08. Project Nina 09. Being Different 10. Undressing
Side B: 01. I Want You To Watch 02. A Realm Unspoiled by Mankind 03. Four Gates 04. Sleeping Dracula 05. Praying something will happen to me 06. Stained Glass Roses 07. One 08. Gates of Kamchatka 09. Top Secret Location
Side C: 01. You're The Heart 02. Sleepyhead 03. Skull Rock 04. Spellcaster 05. You Should Go East 06. Unfortunate Development 07. Slashing the Tires 08. Soteria 09. ELVIS CLONED BY ALIENS 10. [delicate, intense music playing...]
Side D: 01. Demogorgons in Tanks 02. The Cure 03. Patient Confidentiality 04. Stay Calm, Focus on the Game 05. It's Time Max 06. All Evil Must Have A Home 07. Flashlights, Flashlights 08. You Have Already Lost
"Stranger Things 4 Volume 1" recently set a Nielsen record for the most minutes streamed in a single week. "Volume 2," meanwhile, crashed Netflix the night of its premiere. Both volumes are now streaming.