How Downton Abbey: A New Era Finally Fulfilled A Years-Long Dream For One Of Its Actors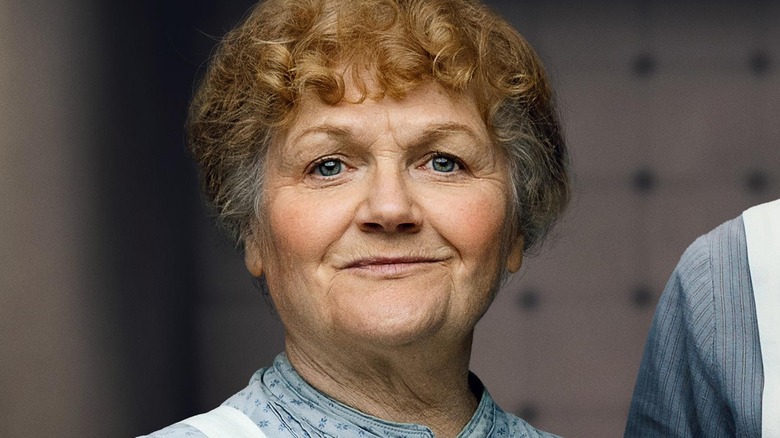 Focus Features
Costume designer Anna Robbins has been immersed in the world of "Downton Abbey" since the launch of its fifth season back in 2014, and stepped back into the role in 2019 to design costumes for the "Downton Abbey" movie. For the most recent addition to the series, and what might turn out to be its last, Robbins returned once again as the costume designer for "Downton Abbey: A New Era."
Over time working on these projects, a rapport develops between cast members and the designer. It's oftentimes a collaborative process, and with constant adjustments, changes, and fittings to be done, designers can learn a lot about the actors they're working with. This also means that things like special requests start popping as the actors get more comfortable with the costume designer. For the film that's been said to be the final swansong of "Downton Abbey," these requests, according to Robbins, were plentiful.
A dream is a wish your heart makes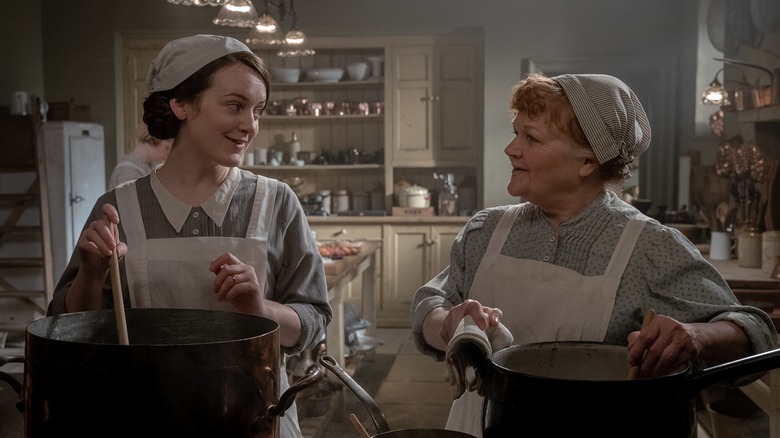 Focus Features
One scene, in particular, led to the fruition of a years-long dream for one of the actors. In "Downton Abbey: A New Era," the downstairs staff come upstairs to play extras in Mr. Barber's film, "The Gambler." One of those staff members is the much-beloved cook, Mrs. Patmore, played by Lesley Nicol. And, as it was revealed by Robbins, Nicol got to live out a moment she has always wanted. In /Film's interview with Robbins, she explained that while Nicol hadn't asked anything of her, she knew that she had to make the actress' dream come true:
"I think the first request, it was an unsaid request because Lesley Nicol's been dreaming for years about wearing a tiara. So that was one of the first things I think we sourced for that scene, is that we knew that this was the opportunity that we'd able to pop some diamonds onto Mrs. Patmore."
So not only did Nicol get the royal treatment, her tiara was actually the number one priority. Sometimes not asking for things works out in your favor in the long run!
Mrs. Patmore's journey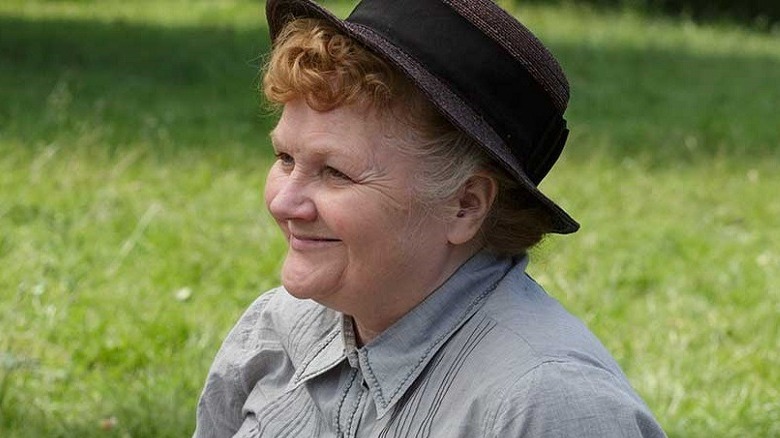 Nick Briggs / NBCUniversal
If you've seen "Downton Abbey: A New Era," you probably can envision Mrs. Patmore already with the diamond tiara resting on her head. She was practically beaming in the scene. The inclusion of the tiara, whether intentionally or not, also highlights the journey the character has been on, and the changing social attitudes that many viewers have gotten to observe over the six seasons of "Downton Abbey." Serving as a cook in Downton Abbey, many might recall her dismissal towards Daisy's desires to try to better her position. But much has happened to Mrs. Patmore since then, and the years have gone by for both the downstairs staff and the Crawley Family. It's something to think about.
This fascinating behind-the-scenes costuming tidbit adds a whole new layer of understanding to that particular moment. But it also makes you want to go, "Awwww!" Honestly, who can blame her, though? Tiaras are awesome and shiny.
"Downton Abbey: A New Era" is now available on 4K, Blu-ray, DVD, and Digital.