South Park: The Streaming Wars Part 2: Release Date, Cast, And More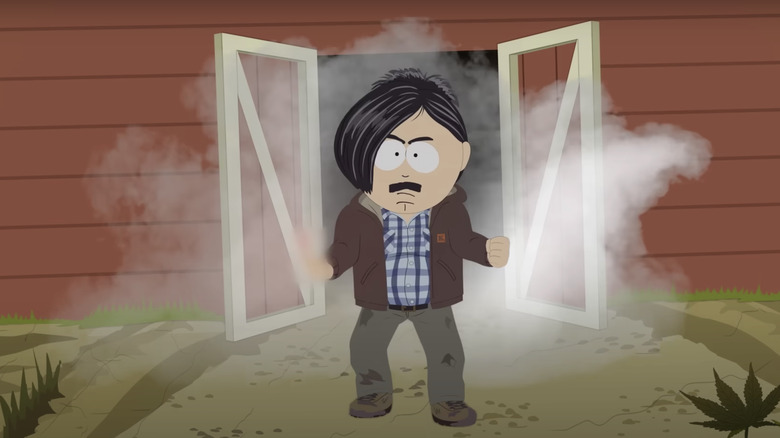 Paramount+
When we last saw our favorite juvenile, foul-mouthed heroes in "South Park: The Streaming Wars," things were getting super cereal. In their metaphorical middle finger to the excess of streaming services, the weed farmers of South Park (Randy/Karen Marsh and Steve Black) found a way to sell off their federal water allotment for profit, the boys of South Park have developed a lucrative popsicle stick boat content output regime and are double-dipping from multiple streaming services, Cartman got a boob job after his mom finally stopped giving into his sociopathic demands, and ManBearPig is running wild to ruin us all. The film left us off on a dramatic cliffhanger with a shocking revelation that raised the stakes a lot higher than what is normally seen on the show, and Randy Marsh seems to be finally approaching his final form as the ultimate "Karen." The conclusion to the saga is coming soon, so here's everything you need to know about "South Park: The Streaming Wars Part 2" and more.
South Park: The Streaming Wars Part 2 release date and where you can watch it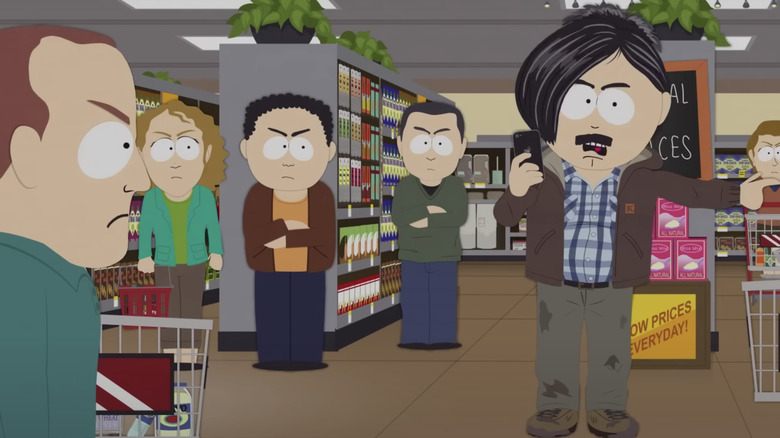 Paramount+
It may be hard to keep track of where "South Park" lives in the age of streaming, as the previously aired episodes of the show are on HBO Max, the made-for-TV movie specials are on Paramount+, and "South Park" itself has been uploading episodes online for free through South Park Studios for years. "The Streaming Wars: Part 2" is exclusive to Paramount+, but there are story elements that have been set up from the last few seasons of the "South Park" show, so this differs from the "COVID" specials in that "The Streaming Wars" saga isn't completely removed from the show's episodic canon. Which means, yes, if you're not caught up, you'll need to watch the HBO Max available episodes to prepare for the Paramount+ movies. Frustrated? Annoyed? Think this is absolutely ridiculous? Yeah, that's sort of the point of "The Streaming Wars."
"South Park: The Streaming Wars Part 2" hits Paramount+ on July 13, 2022.
What is South Park: The Streaming Wars Part 2 about?
Trey Parker and Matt Stone haven't provided much information regarding what we can expect from "Part 2," but it's assumed we're finally going to learn the outcome of Tolkien's phone call after ManBearPig attacked his father, we'll see if Cartman really is going to keep his breast implants, and we'll learn what the boys are going to do with their popsicle stick boat content operation. The one thing we do know to expect, however, is that Randy Marsh is going "full, nuclear, Karen." In recent years, Randy Marsh has evolved into one of the best characters on the show, and he's a consistent vessel for pitch-perfect social satire. In the case of the "Streaming Wars" films, he's the epitome of white entitlement, and he's back with a vengeance and a haircut that would make 2009-era Kate Gosselin jealous.
South Park: The Streaming Wars Part 2 cast and crew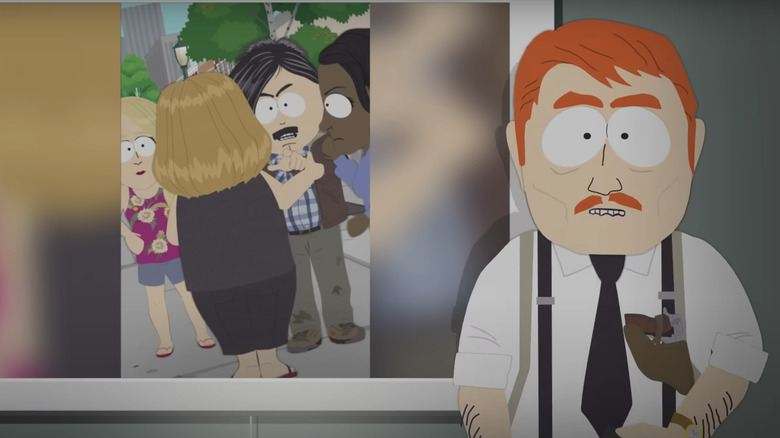 Paramount+
Now in their 25th season, "South Park" continues with their usual cast and crew. Trey Parker and Matt Stone continue to serve as the creative leaders and voices of a majority of the cast, and April Stewart continues to voice the majority of female characters. Kimberly Brooks returns as Linda Black and Adrien Beard as Tolkien Black.