How To Watch The Bad Guys At Home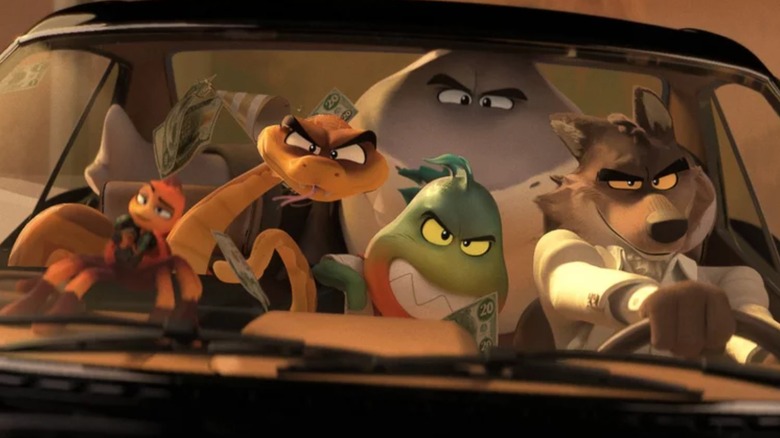 Universal Pictures
Ready to embark on a heist from the comfort of your home? The animated heist comedy, "The Bad Guys" will soon be available for streaming, and here are all the details that you need to know.
"The Bad Guys" opened in theaters on April 22, 2022, and grossed $242 million worldwide, receiving mostly positive reviews from critics and audiences alike. The film can be deemed family-friendly and follows a colorful group of anthropomorphic criminals who wish to embark on a quest for redemption after getting caught.
Directed by Pierre Perifel, "The Bad Guys" is loosely based on Aaron Blabey's children's book series of the same name. Five friends — Mr. Wolf (Sam Rockwell), Mr. Snake (Marc Maron), Mr. Piranha (Anthony Ramos), Mr. Shark (Craig Robinson), and Ms. Tarantula (Awkwafina) — have been conducting high-stakes heists for years and are wanted criminals. However, after the gang is caught during a job, Mr. Wolf finds himself genuinely drawn to being one of the good guys, while a brand new villain carries out their plans to take over the world. The film also stars Richard Ayoade, Zazie Beetz, Alex Borstein, and Lilly Singh.
A heist to remember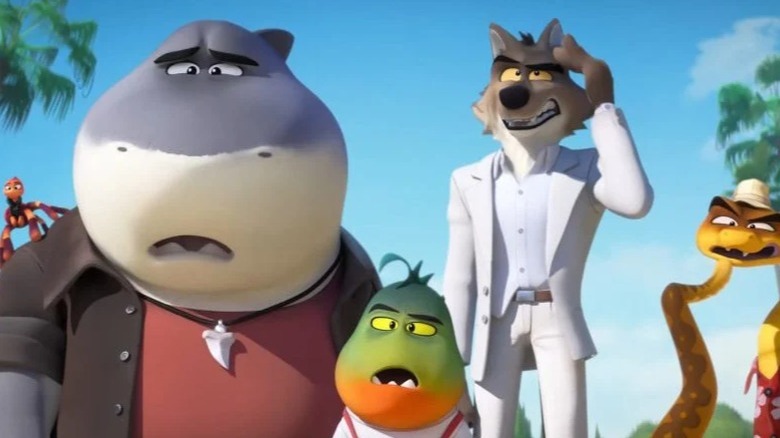 Universal Pictures
Great news, "The Bad Guys" will be available for streaming exclusively on Peacock on July 1, 2022. Apart from this, the streaming platform also boasts of a growing library of recently released titles, such as "Downton Abbey: A New Era," "Firestarter," Michael Bay's "Ambulance," and "The Outfit,"
Furthermore, "The Bad Guys" is also available to rent on VOD via Prime Video, Vudu, Youtube, and Apple TV. In case you are looking for similar titles suited for kids, you can also opt for Peacock original titles such as "Babble Bop!," "Curious George: Cape Ahoy," "Dragons Rescue Riders: Heroes of the Sky," "Archibald's Next Big Thing is Here!," "Cleopatra in Space," and "Where's Waldo?"
Here's a refresher of the film's synopsis:
"Never have there been five friends as infamous as The Bad Guys—Mr. Wolf, Mr. Snake, Mr. Piranha, Mr. Shark, and Ms. Tarantula. After years of countless heists and being the world's most-wanted villains, the gang is finally caught. Mr. Wolf brokers a deal to keep them out of prison and the Bad Guys set out to fool the world into believing they've gone good."
Don't miss out on the fun, as "The Bad Guys" is a hilarious ride — the characters are charming enough to keep you hooked and the narrative exudes a whole lot of heart.