Lisa Frankenstein: Release Date, Cast, Plot, And More Info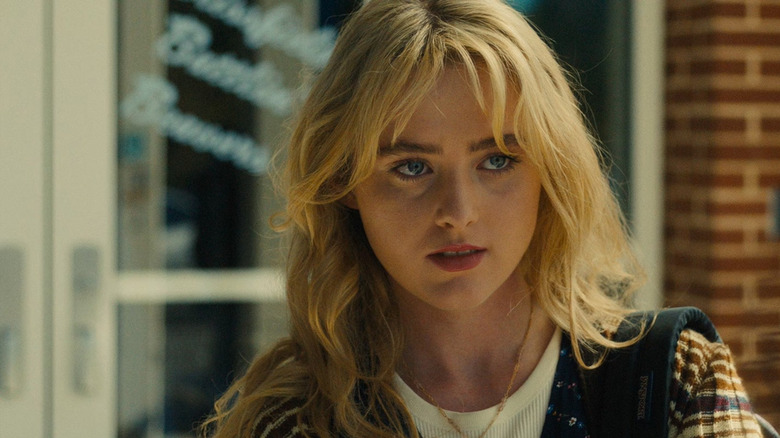 Universal Pictures
I truly didn't think there could be another movie announced that was capable of garnering the same level of unbridled excitement I had for Greta Gerwig and Margot Robbie's "Barbie" movie, but then Zelda Williams and Diablo Cody kicked my proverbial front door in and said, "Get in loser, we're making the zomb-com of your dreams." The incomparable Zelda Williams ("The Legend of Korra," "Rise of the Teenage Mutant Ninja Turtles," "Shrimp") and the Academy Award-winning Diablo Cody have joined forces for the upcoming zombie rom-com, the brilliantly named "Lisa Frankenstein." If the title isn't immediately inspiring visions of rainbow-colored, leopard print Frankenstein Monsters dancing above your head, please locate your closest '90s kid and ask them to describe to you their 4th-grade Trapper Keeper.
Zelda Williams has been working in the industry in a variety of different roles for quite some time, but this will be her directorial debut feature. "For anyone coming here to be like 'THIS is your first feature?!', it wasn't meant to be," she said on Twitter following the film's announcement. "I had three films fall apart before this, because movies often do." She continued by saying, "It was discouraging, to say the least, but the fact this one survived and THRIVED to be my first? A f***ing gift." This is a project I'm absolutely going to be stalking like a 108-year-old vampire in a teen movie until it finally hits theaters, but for the time being, here's everything we know so far about "Lisa Frankenstein."
When does Lisa Frankenstein premiere?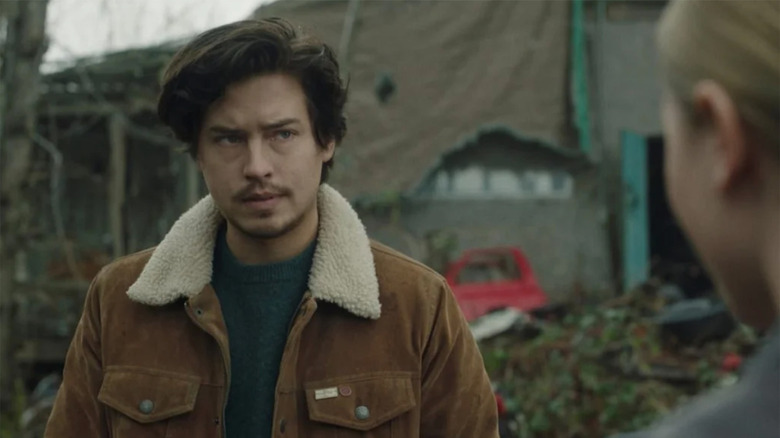 The CW
Sure, "Lisa Frankenstein" deals with the undead boy of any young woman's dreams, but instead of getting lost in the Halloween-season shuffle, Focus Features is releasing the film just in time for Valentine's Day on February 9, 2024. The film will be arriving in theaters, making it a perfect date night flick for anyone who'd rather not spend the holiday watching a sickly sweet drama. Sometimes you just want a little more bite to your love story, and "Lisa Frankenstein" will gladly oblige.
What are the plot details of Lisa Frankenstein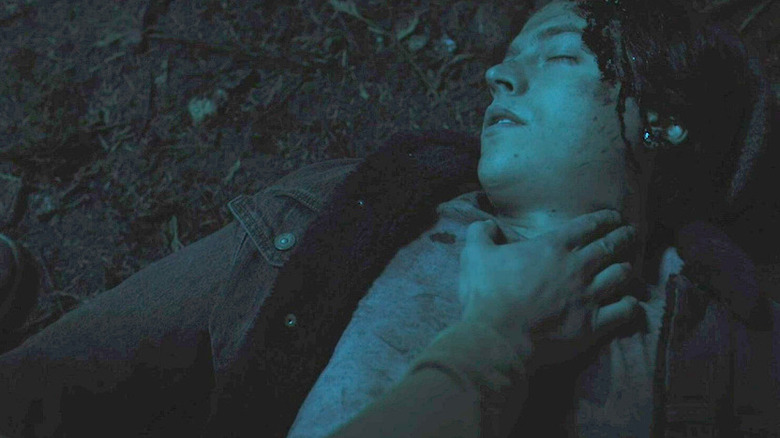 The CW
According to the film's official logline, "Lisa Frankenstein" is set in 1989 when an unpopular high schooler accidentally brings to life a hot Victorian dead guy during a lightning storm. Rather than freak out, she molds him into the man of her dreams. It sounds like a zombified "Weird Science," but without the problematic 1980s sensibilities and instead Diablo's absolutely dynamite wit. With the announcement of the film's release date also came a clearer synopsis. Here's how Focus Features describes the flick:
"A coming of RAGE love story from acclaimed writer Diablo Cody ('Jennifer's Body') about a misunderstood teenager and her high school crush, who happens to be a handsome corpse. After a set of playfully horrific circumstances bring him back to life, the two embark on a murderous journey to find love, happiness ... and a few missing body parts along the way."
Yeah, everything about this sounds like an absolute dream come true. Fun horror never goes out of style, and considering the *gestures wildly* everything going on in our world at any given moment, this sounds like such a welcome breath of fresh air. It's also a great addition to the slate of Focus Features, a production company often known for its period-piece dramas and more "serious" fare. With "Lisa Frankenstein" joining the ranks of Ethan Coen's "Drive-Away Dolls" and Robert Eggers' reimagining of "Nosferatu," could they be throwing their hat in the ring as the new must-watch genre brand?
Who is in the cast of Lisa Frankenstein?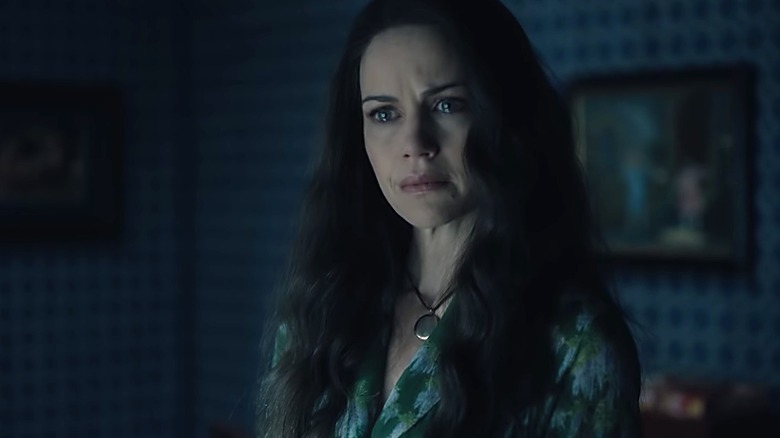 Netflix
Kathryn Newton ("Big Little Lies," "The Society," the upcoming "Ant-Man and the Wasp: Quantumania")? She has IT. Newton is one of those performers who immediately elevates anything she's in, whether it's a meet-cute like "The Map of Tiny Perfect Things," or being a "f***ing piece" as a femme fatale slasher in "Freaky." Newton stars as the titular Lisa Frankenstein, a perfect role for this budding scream queen. Joining Newton is everyone's favorite weirdo, Cole Sprouse. After a pretty solid career as a child actor in projects like "Grace Under Fire," "Big Daddy," and the forever meme-able Disney Channel series "The Suite Life with Zack and Cody," Sprouse became a household name for his starring performance as Jughead Jones on "Riverdale," and has since starred in romance films like the dramatic "Five Feet Apart" and the sweetly sci-fi "Moonshot."
In addition to Newton and Sprouse as stars, "Lisa Frankenstein" has nabbed both familiar faces and interesting newcomers to help round out the cast. Character actor Joe Chrest will play the titular Lisa's dad Dale, allowing him to play yet another father of a strong-willed teenage girl in a genre film following his similar roles in "Assassination Nation" and most notably as Ted Wheeler on "Stranger Things." Fingers crossed he continues to wear his full-faced glasses.
Mike Flanagan (and "Troop Beverly Hills") favorite Carla Gugino has also joined the cast in an undisclosed role, but given the teenage centering of the story, Gugino will probably play a parent or a teacher, but it would be pretty incredible if she served in a mentorship role for Lisa like Annie Potts' Iona in "Pretty in Pink." The film also marks the Hollywood feature debut of Filipino-American actress, model, and singer Liza Soberano and "Euphoria" actor Henry Eikenberry. Jenna Davis is also set to star, who horror fans will clock as the voice of "M3GAN."
Who is the director of Lisa Frankenstein?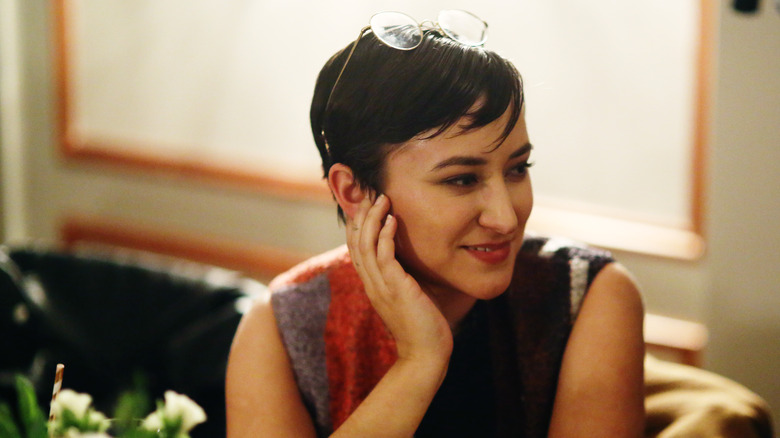 Gabriel Olsen/Getty Images
Everything about "Lisa Frankenstein" sounds like it was built in a lab specifically to bring me joy, but the real story here is the directorial debut of Zelda Williams. If the name doesn't ring familiar, you likely know her better as "Robin Williams' daughter," and if that's the case, you need to fall down a rabbit hole of her work, and fast. She is arguably best known for voicing Kuvira in the Nickelodeon cartoon "The Legend of Korra," but she's also Cassandra "Casey" Jones in "Rise of the Teenage Mutant Ninja Turtles." 
In addition to her work as a performer, Williams also directed the fantastic dominatrix comedy short film "Shrimp," featuring Conor Leslie, Paulina Singer, Frances Fisher, Jake Abel, Jacob Zachar, Danielle Campbell, and Taika Waititi. Regardless of her parental lineage, Zelda Williams is a force to be reckoned with and one of the most exciting new directorial voices. "Lisa Frankenstein" seems like the perfect project for her to show the world what she's made of.
Who are the writers and producers of Lisa Frankenstein?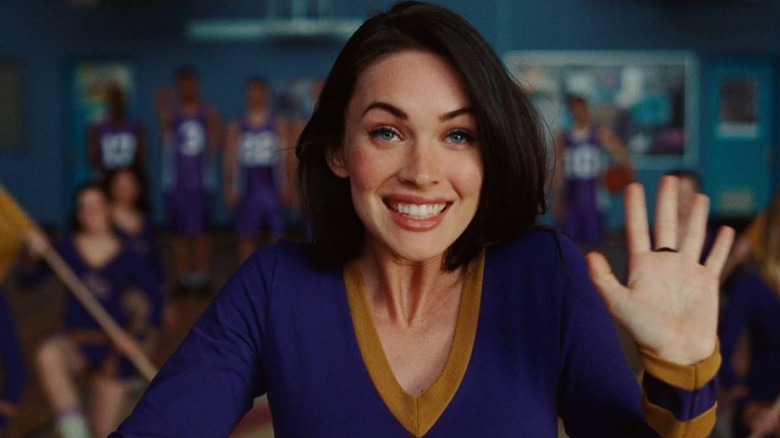 20th Century Studios
Diablo Cody penned the screenplay for "Lisa Frankenstein," her first return to horror since the brilliant "Jennifer's Body." She's also serving as a producer alongside Mason Novick, who is producing via his MXN Entertainment banner. Cody and Novick are frequent collaborators, having worked together on "Juno," "Jennifer's Body," Young Adult," and the ridiculously underrated "Tully." Jeff Lampert is on board as an executive producer and Focus Features' Vice President of Production and Development, Michelle Momplaisir, is serving as the creative executive on the project.
Does Lisa Frankenstein have a trailer?
The release date announcement came with a YouTube short/Instagram Reel/TikTok-friendly teaser video, but has yet to be released as a traditional teaser trailer in landscape formatting. This tells me that Focus Features is absolutely trying to target the Gen Z audience demo, who tend to consume their entertainment and news on their phone. The teaser sees Kathryn Newton in a tiara using a tanning bed like Dr. Frankenstein's slab to reanimate the corpse of Cole Sprouse ... who hits his head upon sitting up. It's brightly lit, flooded with bisexual lighting, and given the caption, "It's giving unliving." Yeah, sign me up.