Paramount Lands Sylvester Stallone's The Gangster, The Cop, The Devil Remake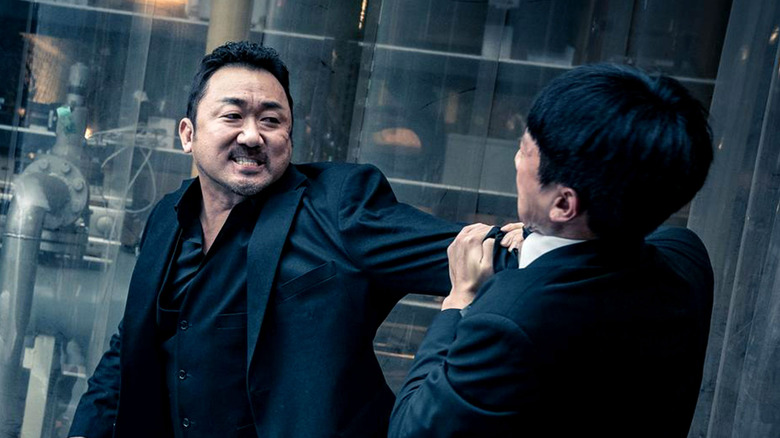 Well Go USA
You know what they say: when an international movie goes on to achieve critical acclaim and box office success, you just have no choice but to launch an American remake. Wait, nobody actually says that — well, apart from IP-starved studio executives, at least — but it's happened countless times before and you're never going to believe this, but it's happening once again!
We previously reported on the news that the 2019 South Korean thriller "The Gangster, The Cop, The Devil" was set to receive a U.S. remake. Directed by Lee Won-tae and led by "Eternals" and "Train to Busan" star Ma Dong-seok (who also goes by the name Don Lee), the original film followed a gangster teaming up with a local cop to take down a bloodthirsty serial killer only known as "K." The movie screened at the prestigious Cannes Film Festival and went on to gross $25.8 million worldwide ($22.6 million of which came from South Korea receipts).
Now, Deadline is reporting that the American remake of "The Gangster, The Cop, The Devil" has been picked up by Paramount Pictures, with Don Lee set to reprise his starring role as crime lord Jang Dong-su. No release date has yet been announced, with the report indicating that the remake is currently in "early stages of development."
Paramount picks up The Gangster, The Cop, The Devil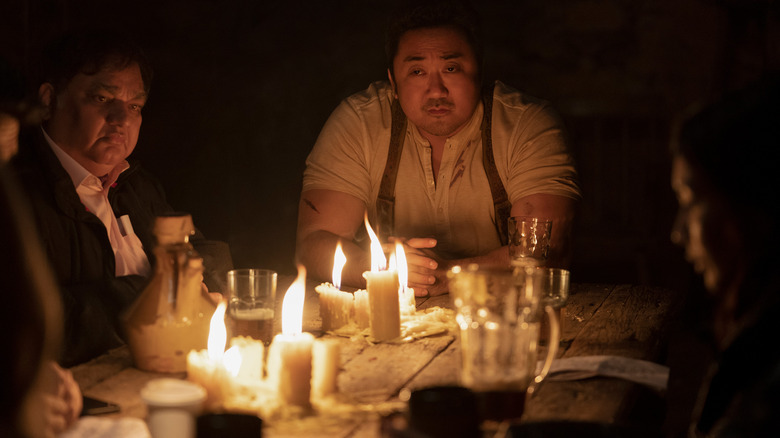 Marvel Studios
It'd be disingenuous to say that the South Korean filmmaking scene has been undergoing a "resurgence" lately — more accurately, those of us here in the West have only just started to pay closer attention to all that the international filmmaking community has to offer. Look no further than the recent and overwhelming (and well-deserved!) hype foisted upon "RRR," for instance. But especially after Bong Joon-ho finally received the Academy recognition he's always deserved with his Best Picture-winning "Parasite," movie fans would be behooved to take a much more curious gaze at the breadth of Asian cinema. As Jason Gorber wrote in /Film's 2019 review of the original "The Gangster, The Cop, The Devil":
The storyline plays out in highly conventional ways, yet throughout there are moments of blistering action and fine buddy comedy moments that help elevate the work. Car chases and fisticuffs are often the stuff of South Korean films, and here the prowess of the homegrown stunt coordinators is definitely on display.
As previously reported, the remake of "The Gangster, The Cop, The Devil" will be produced by Sylvester Stallone's Balboa Productions alongside actor Don Lee and his Gorilla 8 Productions. Lee most recently stole the show in Marvel's "Eternals" before leading this year's Sang-yong Lee-directed film "The Roundup" (which Lee also co-wrote). Keep an eye on /Film for more updates as they come in.