Comedy Legend Carol Burnett To Guest Star On Better Call Saul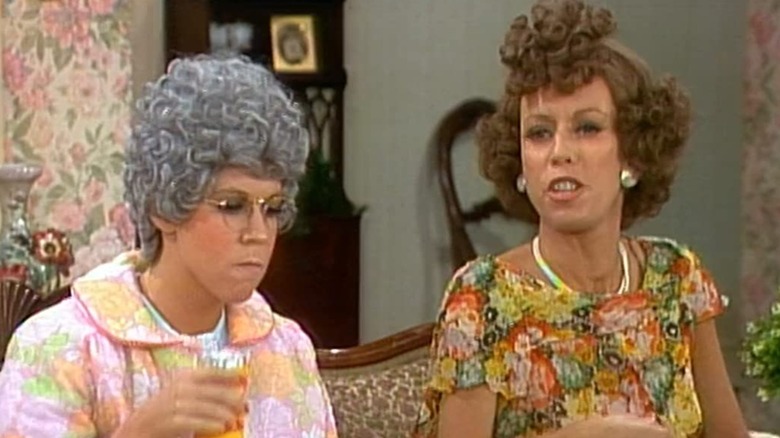 CBS
"Better Call Saul" is in its endgame now, with its last batch of episodes set to begin airing in July. The "Breaking Bad" spin-off has earned well-deserved praise across its six-season run for its clever and nuanced exploration of the lawyer formerly known as Jimmy McGill (Bob Odenkirk). It's also the less flashy of the two Vince Gilligan shows, a slow-burn character study as opposed to the eventual full-throttle crash and burn of Walter White (Bryan Cranston) on "Breaking Bad."
Despite its reputation as a simmering drama whose action often takes place in the courtroom, "Better Call Saul" is clearly gearing up for an intense conclusion. The show is more violent and shocking than ever, and it's about to bridge the gap between its timeline and that of "Breaking Bad." News of Cranston and Aaron Paul's return to their roles has already made headlines ahead of their appearance. Now, news of another guest star has just broken, and it's a surprising and indelible casting choice.
Forget Cranston and Paul, we're here for Burnett!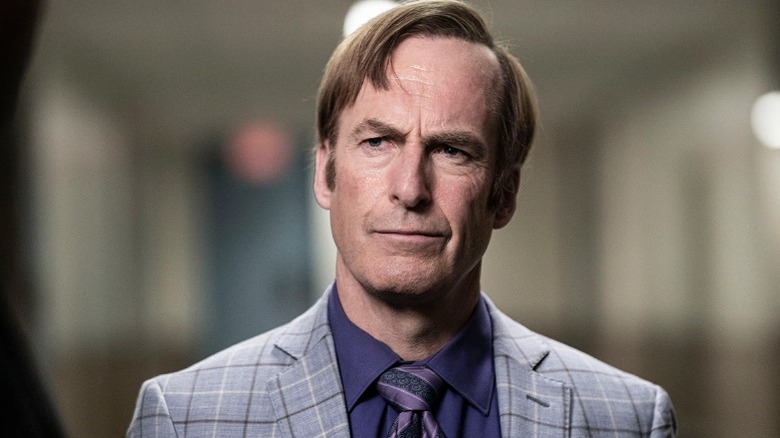 AMC
Carol Burnett, the famed comedian whose series "The Carol Burnett Show" is a beloved touchstone of television, will be appearing in "Better Call Saul," according to Vanity Fair. The news came via an interview the outlet did with the actress, in which she was asked about projects in the works. "I'm going to do a guest shot on 'Better Call Saul,'" the 89-year-old actress told the outlet, after describing a locked-down Covid lifestyle that includes a lot of walks and crossword puzzles.
Burnett's interview appears to have been conducted last year, as she speaks about shooting the show in August for a release date the following year. While she doesn't offer up any clues about what role she may be playing, she does say she's there for more than just one scene. "I'm in the last few episodes," she reveals to the outlet. Entertainment Weekly reports that Burnett's character will be named "Marion."
The "Breaking Bad" universe has had its fair share of guest stars, from a promptly beheaded Danny Trejo to Robert Forster, another legendary performer who appeared in the final season as a vacuum cleaner salesman who secretly helped criminals create new identities. Burnett's role will probably be equally surprising, especially given that the series is operating within multiple timelines. As its main prequel plot gets closer to the timeline of "Breaking Bad," a second plot unfolds after that series' ending, taking place largely — and mysteriously — at a Cinnabon in Omaha, Nebraska.
"Better Call Saul" returns July 11, 2022.