Will Craig Robinson's Killing It Get A Season 2?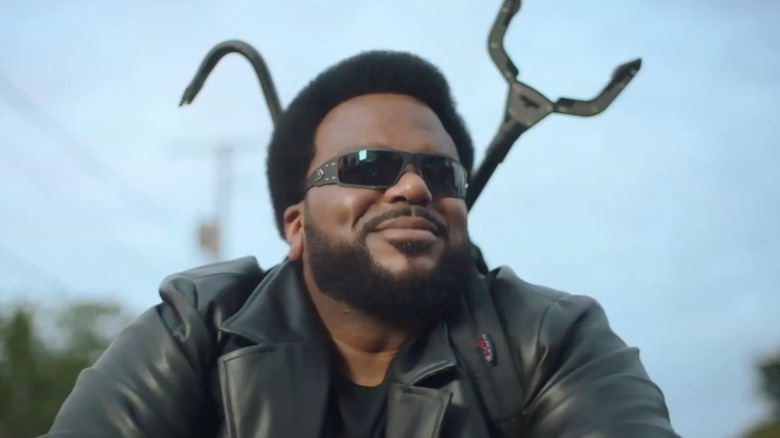 Peacock
In the age of too many streaming services and seemingly infinite choices, it can be tough to know what to watch. Beyond that, when one finds a show they do like, there is no guarantee it will continue as the endless sea of TV doesn't leave enough room for everything to thrive. So, what about "Killing It," the latest comedy series from Craig Robison? For those hoping for a second season from "The Office" alum, we do indeed bring some good news on that front for you.
For those who haven't seen "Killing It," the show streams on Peacock and is billed as a comedy about class, capitalism, and one man's quest to achieve the American dream, while also being about hunting really big snakes. Yes, really. And we're getting more of it.
Killing It season 2 is officially happening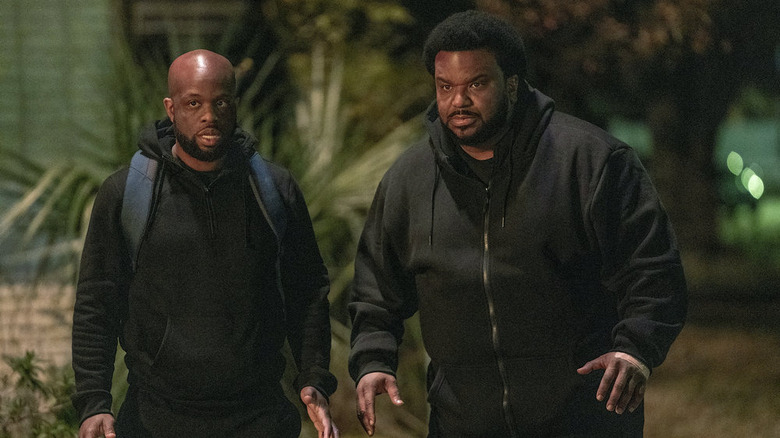 Peacock
Peacock has officially announced that "Killing It" season 2 is happening, and they didn't leave viewers hanging in the balance too long. The pilot for the series originally debuted in March, with the rest of the show's first season debuting in April. Now, the streaming service has confirmed that Robinson and the creators will be back for another round of snake hunting, amongst other things. Co-Showrunners, writers, and executive producers, Dan Goor and Luke Del Tredici had this to say about it:
"We are immensely grateful to everyone at Universal Television and Peacock. 'Snake-based economic satire' isn't exactly a familiar, beloved genre of television comedy, but they were fully behind the project from the start. We can't wait to make more!"
Erin Underhill, President of Universal Television, had this to add:
"At its heart, Killing It demonstrates the wild ride we are willing to take when we are passionate about something, while also reminding us to support one another...because there are a lot of snakes out there! This series is a compassionate and hilarious comedy that anyone who has ever been in pursuit of a dream can relate to; that's what makes it so special. We're excited that Peacock has embraced this distinct show, and look forward to continuing our partnership with Dan, Luke, Craig, Claudia and the rest of this fantastic team on a season two."
Unfortunately, for the time being, not much has been revealed about the storyline for the second season. Those quotes are a bit more boilerplate and less revealing. Still, there is plenty of time to find out where Robinson's character Craig (who just so happens to share his real first name) is headed.
When will Killing It season 2 be released?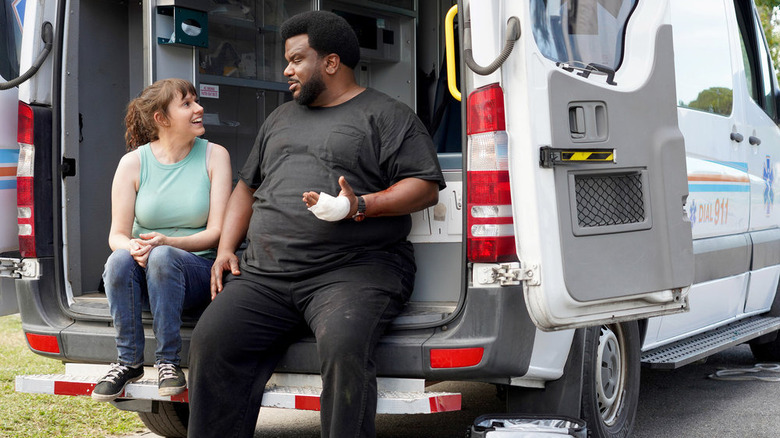 Peacock
As of this writing, it has not been confirmed when "Killing It" season 2 will debut on Peacock. Though, given the renewal announcement, it is not at all unreasonable to expect that we could see it in the first half of 2023. It's entirely possible that the scripts are already being worked on for the second season, even though the announcement was only recently confirmed.
Aside from Goor and Tredici, who previously worked with Robinson on "Brooklyn Nine-Nine," the show is executive produced by Mark Schulman and Mo Marble, who directed the first three episodes of the first season. One expects that Marble will again be in the director's chair this time around as well. The series also stars Claudia O'Doherty, Rell Battle, Scott MacArthur, Stephanie Nogueras, Wyatt Walter, and Jet Miller. While no official announcements have been made it's presumed that all of the major players will be back for the second season.
"Killing It" season 1 is currently streaming on Peacock.