The Newest Dune Cast Member Has An Unlikely Connection To Jodorowsky's Failed Version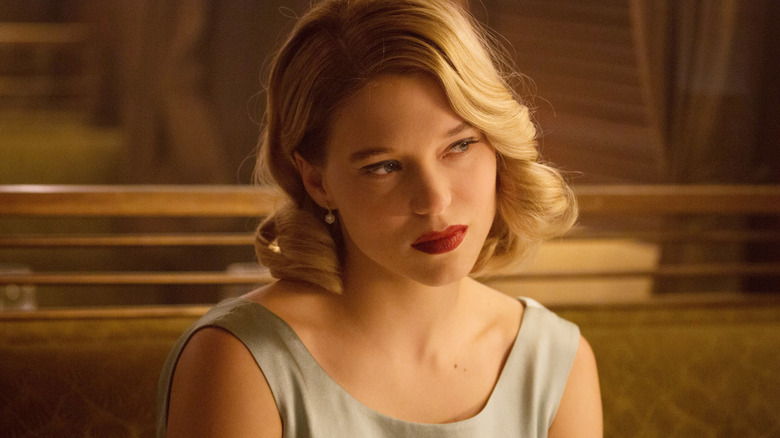 Sony Pictures Releasing
Denis Villeneuve's "Dune" boasted quite the esteemed cast, the kind where you could play six degrees of separation with just about any one of its actors and link it to another major franchise. That will remain the case in Villeneuve's sequel, "Dune: Part Two," which already has a major tie to the Marvel Cinematic Universe thanks to the addition of Florence Pugh as Princess Irulan. There's also "Elvis" actor Austin Butler (who once had a minor role in the Arrowverse) as Feyd-Rautha Harkonnen, "Batman Returns" veteran Christopher Walken as the Padishah Emperor Shaddam Corrino IV, and Wes Anderson-verse alum (that's a thing right? Fine, she's been in the James Bond films, too) Léa Seydoux as Lady Margot Fenring.
Seydoux's casting is all the more intriguing because it creates an unlikely connection between Villeneuve's "Dune" films and cult Chilean-French multi-hyphenate Alejandro Jodorowsky's infamous abandoned attempt to adapt Frank Herbert's original 1965 sci-fi novel for the big screen back in the 1970s. As it just so happens, Seydoux's grand-uncle, Michel Seydoux, was not only slated to produce the movie, he was heavily featured in director Frank Pavich's 2013 documentary film about its collapse, "Jodorowsky's Dune."
Michel Seydoux's career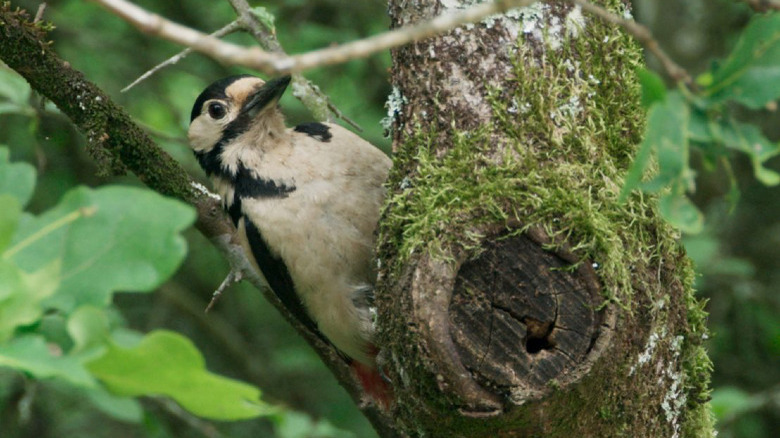 Gaumont
Michel Seydoux has been active as a film and TV producer since the early 1970s, often focusing on documentaries. Among his non-documentary credits are a 1979 film adaptation of Wolfgang Amadeus Mozart's 18th-century opera "Don Giovanni," the 1990 movie version of "Cyrano de Bergerac" (the classic 19th-century Edmond Rostand play that's inspired everything from Joe Wright's movie musical "Cyrano" to an episode of "Wishbone"), and Alejandro Jodorowsky's critically-acclaimed "The Dance of Reality," an autobiographical musical fantasy drama film that is basically to Jodorowsky what "8½" is to Federico Fellini.
More recently, Seydoux made his feature directing debut with "Heart of Oak," the 2022 French documentary he co-helmed with director-cinematographer Laurent Charbonnier. Little White Lies described the film as follows in their positive review:
Heart of Oak spends a calendar year in the life of a statuesque, 210-year-old oak tree. Sharing a spirit with Viktor Kosakovskiy's ice-and-water documentary, Aquarela, the result is a hypnotic assault on the senses that captures the beauty and might of our natural world.
As Jodorowsky recalled in his 1985 essay "Dune: The Film You Will Never See," Seydoux was one of "seven samurai that it was necessary for me to have for the immense project." He added:
Michel was for me a young man (26 years) without experience in the cinema, but his company Camera One had bought the rights for the Holy Mountain, my last film and had distributed [it] very well ... He had said to me: "I will want to produce a film with you." I did not know much about him but by an intuition which today surprises me, by seeing it, in spite of his youth, I see in him the largest producer of the time... Why? Mystery... And I was not mistaken.
Jodorowsky's Dune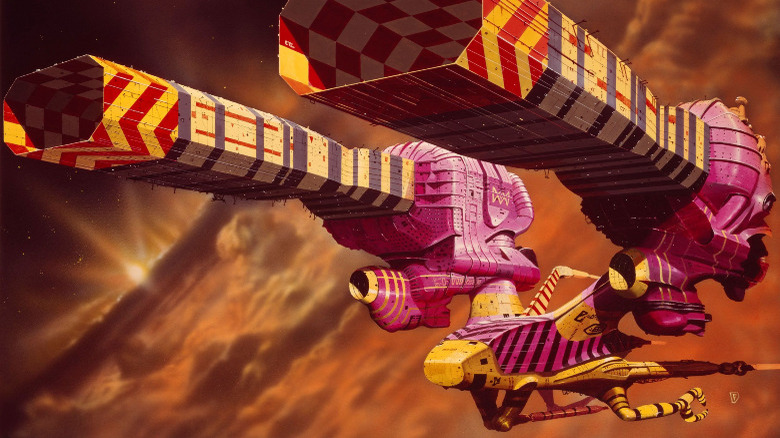 Sony Pictures Classics
A year after Alejandro Jodorowsky released his psychedelic 1970 western "El Topo" (the film that gave rise to the concept of the "midnight movie"), producer Arthur P. Jacobs bought the screen rights to the first "Dune" novel. Jacobs had wanted to hire "Lawrence of Arabia" and "Doctor Zhivago" director David Lean to adapt Frank Herbert's book into a proper cinematic epic, but Lean wasn't interested, and the film was slow to make progress.
After Jacobs died in 1973, producer Jean-Paul Gibon led a successful effort to secure the "Dune" movie rights, with Michel Seydoux playing a key role in getting Jodorowsky onboard as director. In his written account, Jodorowsky asserted:
[Seydoux] had not read the book... I think that he did not read it yet because the prose of Herbert annoyed him... And one could buy the rights – easily because Hollywood found the book unrealizable with the screen and noncommercial... Michel Seydoux gave me unlimited power and an enormous financial support: I could create my team without economic problem.
Over two years, one script, and 3,000 storyboards later, Jodorowsky's "Dune" permanently stalled due to both a failure to secure the needed funding and Jodorowsky's insistence that the film be 10-12 hours long. (Oddly, potential investors weren't keen on this idea.) Jodorowsky would later repurpose material for the project with the film's set and character designer Jean Giraud, aka the artist Mœbius, for their comic book series "The Incal," which is currently being adapted into a movie by Taika Waititi. Elsewhere, it seems a different member of the Seydoux family will be involved in bringing Herbert's saga to life on the big screen.
"Dune: Part Two" opens in theaters on October 20, 2023. "Jodorowsky's Dune" is streaming on Prime Video, Hulu, and YouTube.