Westworld Actor Luke Hemsworth Wants To Fight Dragons In The Show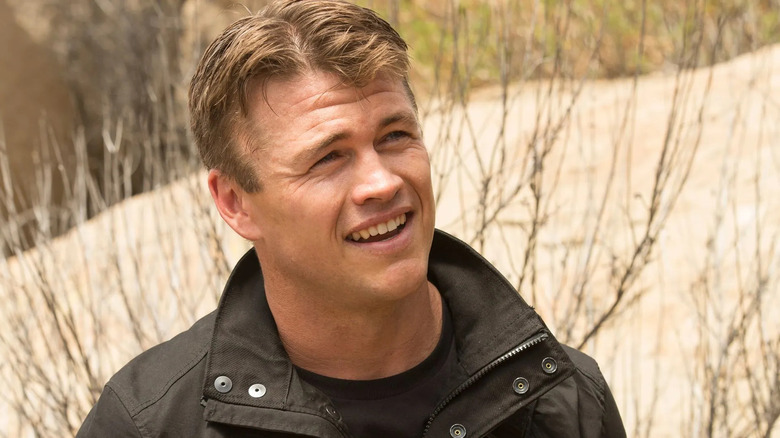 HBO
The actors on the HBO series "Westworld" can go through a lot of different experiences since there's the potential to play multiple versions of the same character. Perhaps even more fun than that, however, is the chance to explore a variety of different settings through the Delos parks. Season 1 showed us the titular Westworld, but we also know there's a Samurai World from season 2, and some sort of World War II World in season 3, so the possibilities are endless. 
I had the chance to attend a roundtable press interview to promote season 4 of the science-fiction series, and asked Luke Hemsworth and Jeffrey Wright what kind of park they would most like to explore in the future. Hemsworth jumped at the chance to share his desire to fight a dragon, which means maybe he should audition for a different HBO series. Then again, this is "Westworld," and anything could happen. 
Season 4 of "Westworld" premieres on HBO and HBO Max on June 26, 2022.
Wait... a dragon?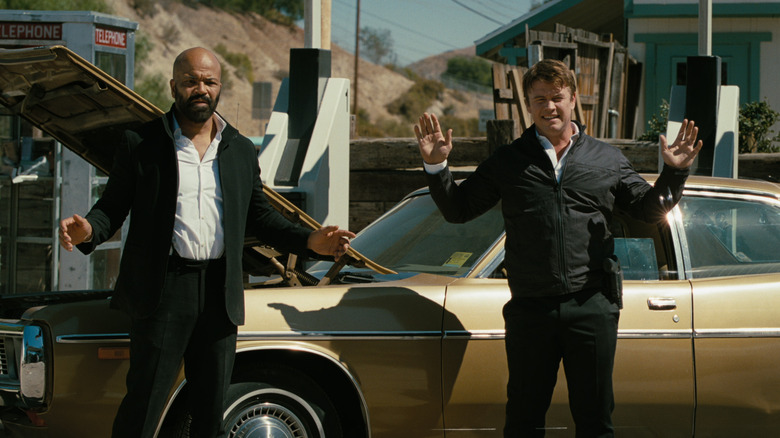 HBO
When asked if there was any period of time or place in the world that he would want to explore in "Westworld," Hemsworth lit up and immediately shared just how much he wants to fight a dragon:
"I've said it before and I'll say it again, I love the dragons. Just get me back on that dragon. Not back on it. Get me on the dragon. I want to be on the dragon. The possibilities are endless, aren't they? And we're seeing that as the seasons go on, from Samurai World and glimpses of Medieval World. Your imagination is your limitation, but I'm a little bit miffed that I didn't get to swing a samurai sword. But then when I saw the dragon, I was like, 'That's a world I'd like to see crossover.'"
The dragon Hemsworth is referencing appears in season 3 of "Westworld," being worked on down within the bowels of the parks. The dragon host that we see is modeled heavily after Drogon from "Game of Thrones," though it only appears briefly in the repair and testing section of the underground part of the park. A dragon wouldn't really be part of "Medieval World" unless it's a fantasy version of the world, but there could easily be a "Fantasy World" where Hemsworth's character Stubbs could don armor and take a swing at a giant, fire-breathing lizard. He already got to swing a battle-ax, so as he said, the possibilities are endless. 
"Westworld" season 4 premieres June 26, 2022 on HBO and HBO Max.