The Stars Aligned To Put Denis Villeneuve In Dune's Director's Seat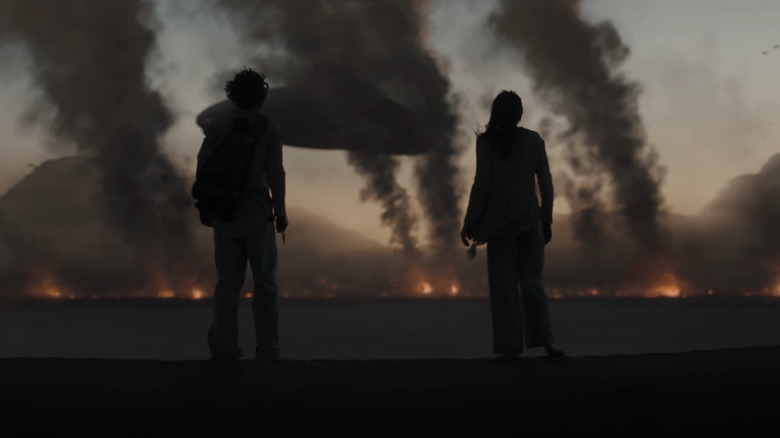 Warner Bros.
It's not often that filmmakers will their way into making their dream project, but that's exactly what happened in the case of Denis Villeneuve and "Dune." There seem to be few directors that are as excited to shoot a film adaptation than the French-Canadian, who waited his entire life to bring Frank Herbert's beloved, highly influential science-fiction novel to the big screen.
Villeneuve had been dreaming of making "Dune" since reading the original novel as a teenager. He and his friend would draw detailed storyboards of the hypothetical project, working out specific angles and frames as if they were shooting the movie itself, as described by The Hollywood Reporter. Villeneuve even mentioned he would imagine scenes of the would-be adaptation to help himself get to sleep. Even while location-scouting for his first feature-length film, "Incendies," the director promised himself he would revisit the Wadi Rum desert valley if he ever got the opportunity to make "Dune."
Prophetic Dreams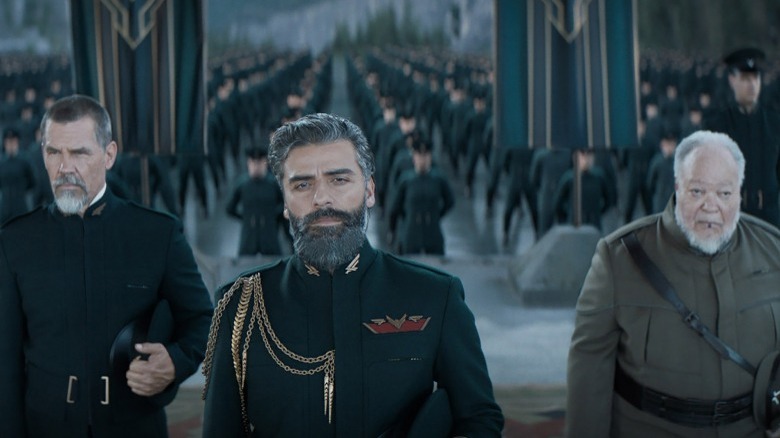 Warner Bros.
It should come as no surprise, then, that during an interview at the Venice Film Festival for the premiere of "Arrival," Villeneuve stated "Dune" was his dream project he would take on if he had "all the money in the world." Aspiring filmmakers, take note: Putting your passions on full display like that pays off, as Legendary Pictures producer Mary Parent happened to stumble upon the published interview one morning. Apparently, he was already on Parent's shortlist of directors for the project, so there wasn't much hesitation to speak to Villeneuve on the phone. As she explained to THR:
"Sometimes in early conversations, directors will come in and say, 'I want to make a movie about this and here's sort of what I see, but I need to think about it more.' But Denis came in and sat on my sofa and was like, 'Here's what it would look like; here's what it would feel like; here's how I would handle the book; here's what I think is most important' — he had the full picture, from literally decades of thinking about it."
There wasn't any more debate after their initial meeting as to who was going to helm Legendary's "Dune." For decades, fans of Herbert's sweeping epic were clamoring for a proper adaptation. Luckily for them, Villeneuve was ready to take on the responsibility after waiting as long as they were.