Laurence Olivier Didn't Hide His Distaste For Marilyn Monroe's Method Acting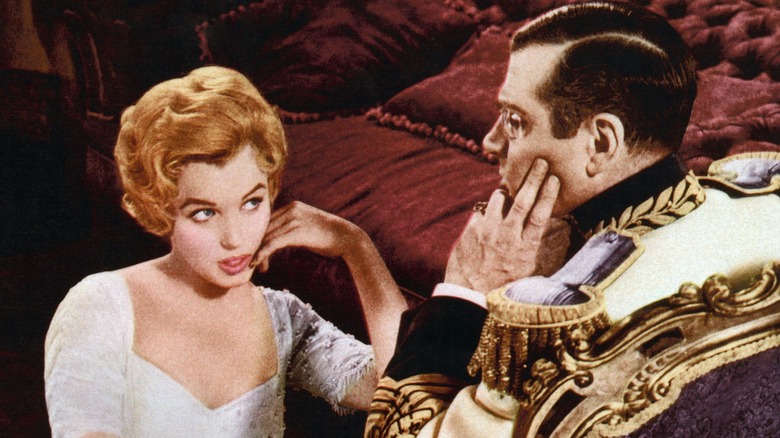 Warner Bros. Pictures
Laurence Olivier is an exemplary proponent of classical or Shakespearean acting. The performer's traditional approach to plays and films alike earned him worldwide acclaim in the 20th century, but it caused him to butt heads with the new school, coined by Konstantin Stanislavski as the Method. Method training was championed by Lee Strasberg and became popular among Hollywood stars like Marlon Brando, Dustin Hoffman, and Marilyn Monroe, who worked closely with Strasberg's second wife, Paula. Olivier did not respect the Method and consequently did not have much respect for American movie stars, either.
The conflicting approaches came to a head when Olivier and Monroe starred opposite each other in the 1957 romance "The Prince and the Showgirl." Olivier's character faces a democratic uprising in his country, but his tight hold on the nation is loosened by his affection for an American dancer played by Marilyn Monroe. The screenplay was adapted from Terence Rattigan's 1953 stage play "The Sleeping Prince: An Occasional Fairy Tale." Olivier directed and starred in the original production opposite his wife, Vivien Leigh, making the story near and dear to his heart. His contentious on-set dynamic with Monroe was later re-created in the 2011 historical drama "My Week with Marilyn." The film was directed by Simon Curtis and features Kenneth Branagh as Olivier and Michelle Williams as Monroe.
Tradition and Method clashed on set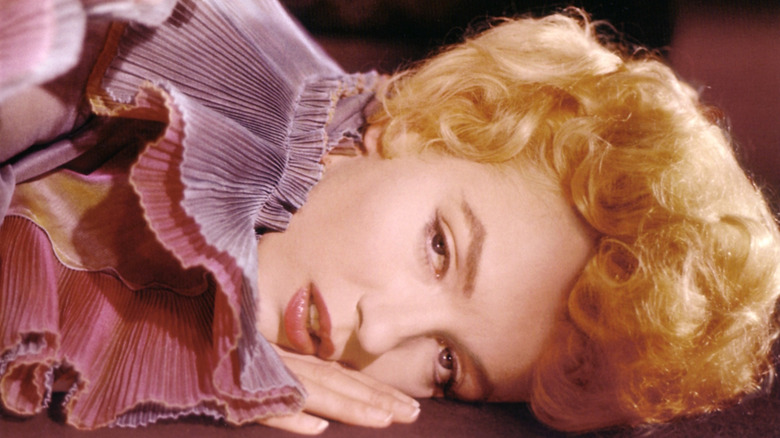 Warner Bros. Pictures
Both actors had a lot at stake in working on "The Prince and the Showgirl." Marilyn Monroe was tired of being cast as a ditzy blonde seductress like in 1953's "Gentlemen Prefer Blondes" and 1955's "The Seven Year Itch." The actress wanted to change her image and become "a serious actress," Simon Curtis told NPR. A series of events prompted Monroe to start her own production company, break her contract with Fox, and go to work with Laurence Olivier in London. "The Prince and the Showgirl" would be her first and last independent production. 
Monroe's costar faced an inverse problem. Despite being incredibly well renowned, the elder actor was afraid of being thought of as "a kind of dinosaur," Branagh speculated to NPR. What's more, his relationship with Vivien Leigh was on the rocks (via Classic Movie Hub). Casting the seductive starlet in a role originally played by his wife probably didn't help. And to make matters worse, Monroe clashed completely with his vision for the role.
The Method school taught Monroe to draw on authentic emotion and experience to perform. The technique encourages improvisation and does not adhere strictly to the written dialogue and direction. The approach bears a stark contrast to Olivier's Shakespearean training, which taught a firm commitment to memorization and theatricality. "They were sort of talking two different languages at this point," Curtis explained to NPR. Oliver was an institutional figure of traditional British "theater-based external acting," whereas "Marilyn was a real devotee of the Strasberg school, you know, the Method — which meant that she loved to investigate inside the character." Their techniques were polar opposites.
Neither actor changed their image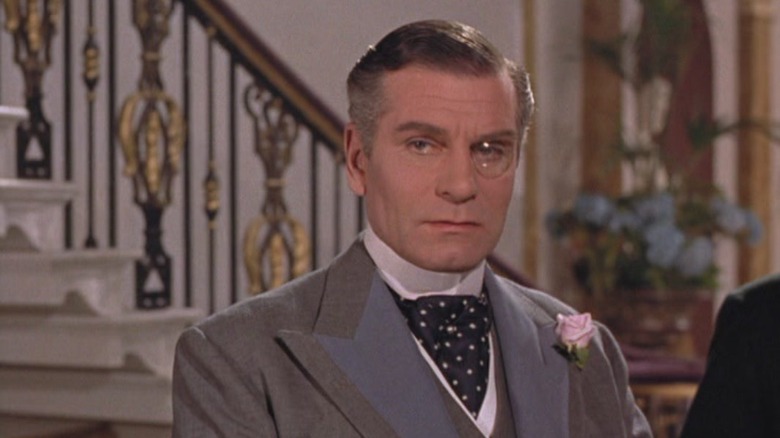 Warner Bros. Pictures
Schools of thought are one thing, but Monroe's unpredictable work ethic was too much for Olivier to bear. "Marilyn would show up late, sometimes as late as three days late, and that created, often, comic frustration for Olivier," Kenneth Branagh explained to NPR. The actor found the frustration allowed viewers to "empathize for a bit with [Olivier's] plight," despite that "he doesn't always deal with it well" and would lash out at Monroe. Olivier was known for being less than polite and, on this set, his stress was at an all-time high.
The actress and her coach, Paula Strasberg, defended her behavior by referring to the Method's teachings. In a scene in "My Week with Marilyn," Paula (Zoe Wanamaker) tells Olivier (Branagh): "The reason Marilyn can't remember the line is because she doesn't believe the situation her character is in." Olivier retorts that Monroe "should pretend to believe in it." The line mirrors a real-life quote from Olivier, who responded to Dustin Hoffman's grueling preparation for "The Marathon Man" by asking: "My dear boy, why don't you just try acting?"
"The Prince and the Showgirl" put both of its lead actors to the test, and neither attained the results they desired. Both signed on to the film with the intent to change their image, and instead they pigeonholed themselves more than ever. The actors were too stuck in their ways to glean anything from one another. Perhaps if Monroe had cleaned up her Method approach, or Olivier had loosened his rigid traditionalism, things would be different. Despite their best efforts, their roles only reinforced the perceptions they most feared.