Halloween II Was A Spiritual Successor To One Of Rob Zombie's Earliest Films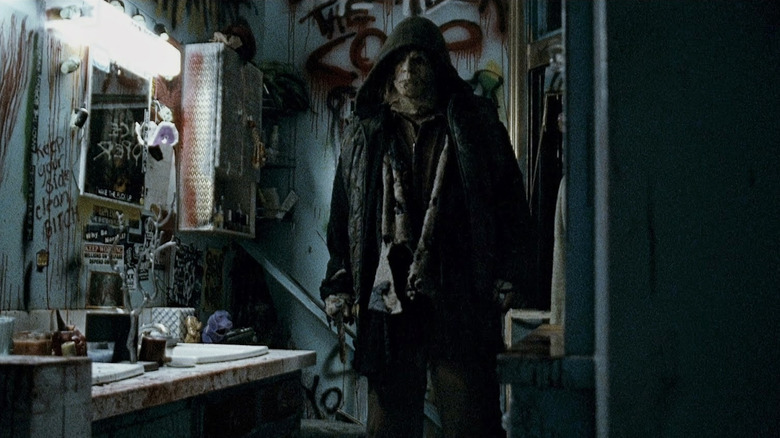 Dimension Films
Rob Zombie's "Halloween II" was bigger and fouler than its 2007 predecessor in every way, as is required of most sequels. Swelling beyond the babysitter murders of Haddonfield that encompassed his 2007 "Halloween" (itself a beefed-up origin story of the boogeyman made famous by John Carpenter's original 1978 slasher), the franchise's tenth entry got to the macro by way of the micro, focusing on the shared broken psyches of Laurie Strode (Scout Taylor-Compton) and her assailant, Michael Myers (Tyler Mane). "Halloween II" — a movie Zombie didn't even want to make at first — also mythologized Myers in a way that more recent "Halloween" sequels have struggled to do, by focusing on his mommy-issue motivations instead of the ravings of the townspeople at his mercy.
Speaking to Female.com, the multi-hyphenate revealed that while "Halloween II" was obviously a sequel to his 2007 "Halloween," the psycho-drama slasher also operates as creative kin to one of his prior sequels, the Southern-fried festival of grime that is "The Devil's Rejects." The psychotic Firefly family that was first introduced in Zombie's directorial debut, "House of 1000 Corpses," got a grisly makeover in the 2005 sequel. The gore and pitch-black terror of his debut put Zombie on the map, and he cranked the amps up even higher for the blood-soaked cat-and-mouse game that is "Devil's." Such was the spirit the White Zombie founder took on when he returned to Haddonfield for the next installment in the franchise, plunging even deeper into Myers' internal darkness.
'You really want to take it to new places'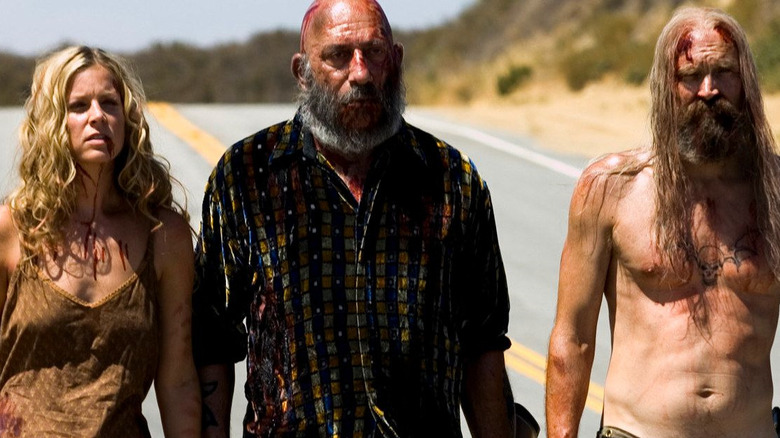 Lionsgate Films
Known to be critical of his own work in interviews, Rob Zombie didn't hold back on his remake of John Carpenter's "Halloween," calling it "a little too safe." It's no surprise that he decided to make the next entry just as bloody, but give it a more grim, surreal aura. He tells Female.com:
"You know, I went back and looked at 'Halloween,' and I thought — to me, this film looks a little too clean. It looks a little too safe. It looks a little bit claustrophobic. Everything's confined in this suburban neighborhood, in these suburban homes. I really wanted to open up the scope of the movie. This film, 'Halloween II,' is very much like the logical follow-up to 'Devil's Rejects.' I went back, I went for a different approach, just from the film stock to the lighting. It's much darker, grainer [sic], grittier, dirtier film. And it seemed appropriate this time, because in the first 'Halloween,' you have these characters like Laurie Strode. And they're very, like, happy-go-lucky all-American girl characters. They're not dark and damaged. But now, all the characters have survived this horrible night of murder. So, all the characters are scarred inside and out. So it made it much easier to concoct this sort of darker, nastier vision of 'Halloween.' And I thought that — you know, you really want to take it to new places and make the violence more extreme."
While "Halloween" and "House of 1000 Corpses" had plenty of sprinting victims fleeing their tormentors, they were still in confined to Haddonfield, in the case of the former, and a series of low-light underground tunnels, in the case of the latter. Zombie decided to shake up their respective sagas the next time around by shooting largely during daylight, designing gripping fugitive spree sequences, and exploring more vividly their scoundrels' psyches and motivations.
What's next?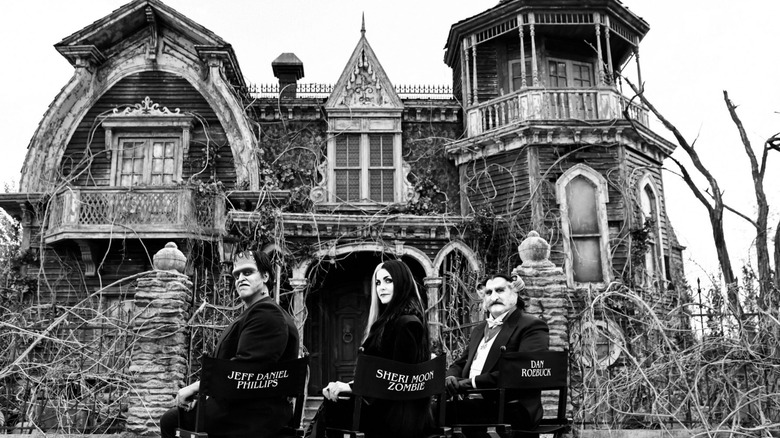 Universal Pictures
The actual sequel to "The Devil's Rejects" was, at first, met with confusion. The Firefly family — Captain Spaulding (Sid Haig), Otis B. Driftwood (Bill Moseley), and Baby (Sheri Moon Zombie) — were presumably blown away in a hail of bullets at the end of the film, so how would they even come back? Rob Zombie's 2019 feature "3 From Hell" answers that question in the spirit of Tommy Doyle's "Halloween" '78 maxim: "You can't kill the boogeyman." The family returned for more sadistic violence, sex, drugs, and rock and roll, but the mixed reviews of the film suggest that those who were already jazzed for another Firefly film would have liked it anyway, and those who weren't, wouldn't.
The same interview has Zombie citing both films as reasons why he felt, around 2009, that he hadn't been able to stretch his wings far beyond the two contained universes he'd been working within. Following "Halloween II," Zombie branched out with, among other feature films, the adult animation film "The Haunted World of El Superbeasto," and the most penetrating work of his career to date, the occult-happy witch extravaganza "The Lords of Salem." 
Now, the filmmaker will finally get to take on one of the biggest horror influences of his childhood, "The Munsters." Zombie's "Munsters" is an adaptation of the classic black and white monster-family sitcom, and will star Jeff Daniel Phillips and Sheri Moon Zombie as Herman and Lily Munster, with Daniel Roebuck as Grandpa. That's due out October 2022.