Superhero Bits: Jared Leto Open To More Morbius, Amber Heard Is Still In Aquaman 2 & More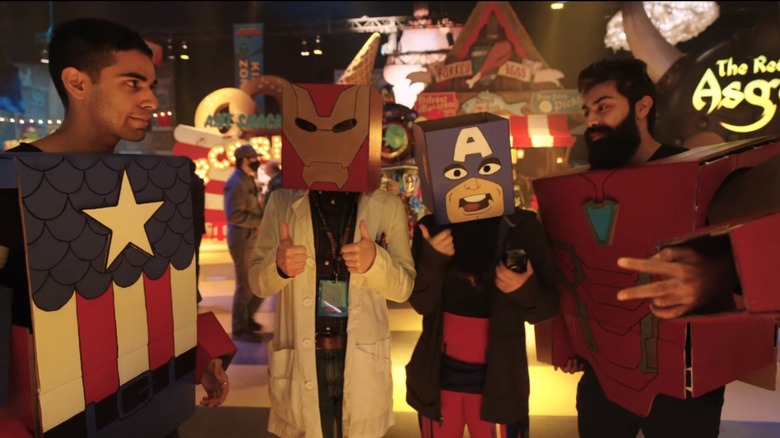 Marvel Studios
(Superhero Bits is a collection of stories, updates, and videos about anything and everything inspired by the comics of Marvel, DC, and more. For comic book movies, TV shows, merchandise, events, and whatever catches our eye, this is the place to find anything that falls through the cracks.)
In this edition of Superhero Bits:
Clearing up those Amber Heard "Aquaman 2" rumors.
Jared Leto is open to returning as Morbius.
The "Ironheart" show adds a cast member.
Jensen Ackles is playing Batman again.
IDW's Crashing comic is The Boys meets Nurse Jackie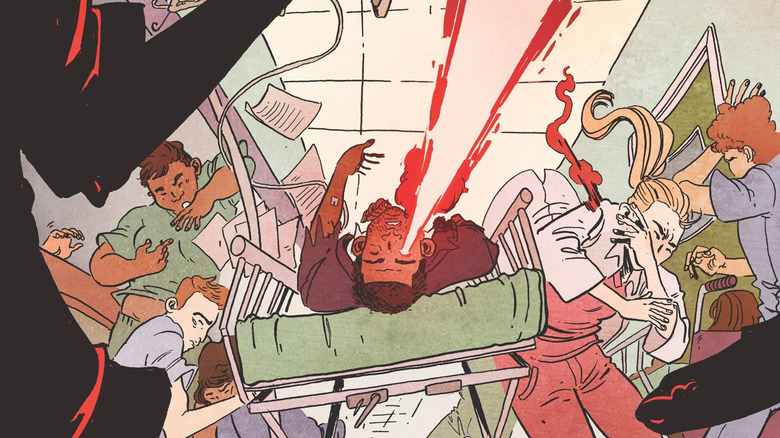 IDW
IDW has announced a new comic book miniseries titled "Crashing," which will be hitting shelves in September. The book is being described tantalizingly by the publisher as "Part Nurse Jackie and part The Boys." So, what exactly is the story at hand here? The synopsis reads as follows:
Less than ten years into her rehabilitation, recovering addict Rose Osler is one of a handful of doctors in the United States who specialize in treating "Powered individuals," human beings imbued with a range of incredible—and according to some, fundamentally dangerous—superhuman attributes. Amid a sudden, rising wave of violence and chaos apparently provoked by these Powered citizens, Rose struggles to balance the ghosts of her past with the mounting pressure of her professional responsibilities, all while fighting to hold her strained marriage together and avoid the lure of getting high.
"Crashing" #1 arrives in September.
War Machine figure from Hot Toys
The folks at Hot Toys have unveiled a new 1/6 scale figure capturing the Marvel Comics hero War Machine. Many are familiar with the character from his appearances in the MCU, played by Don Cheadle. The figure is very much meant to capture the hero's likeness from the comics as opposed to the movie version, with the character originally debuting in "Iron Man" #118 back in 1979. Those interested in getting full details on the figure before it arrives late next year can do so by clicking here.
Netflix's Power Rangers series finds its showrunner in Jenny Klein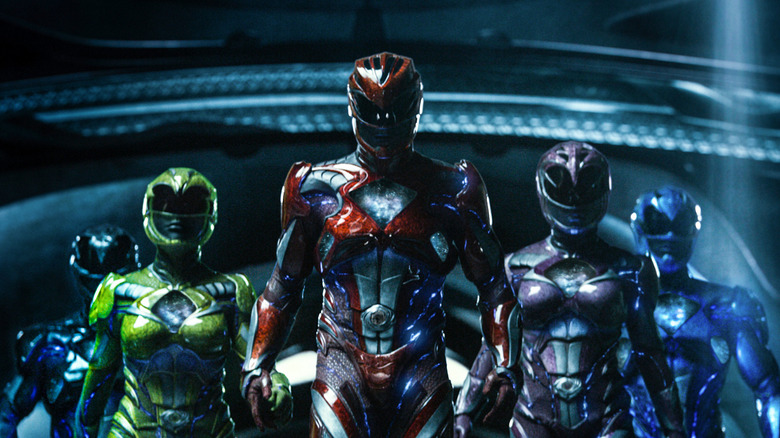 Lionsgate
As reported by Deadline, Jenny Klein ("Jessica Jones," "Cloak & Dagger") has signed a two-year overall deal with Hasbro's eOne. As part of that deal, Klein has been tapped to serve as the showrunner of an upcoming "Power Rangers" series that is in development for Netflix, which is just part of a larger universe within the franchise currently being planned. Klein had this to say about it:
"eOne is an impressively versatile home to develop original content, and with its incredible toy box to dig into, it's such an exciting place to be. I couldn't feel prouder to bring its beloved IP to viewers."
No word yet on when the new "Power Rangers" show will arrive but this is a big step in the right direction.
Jensen Ackles is playing Batman again, apparently
Former "Supernatural" and current "The Boys" star Jensen Ackles is getting back in the cape as Batman once again. The actor recently stopped by "Late Night" and, in chatting with host Seth Meyers, Ackles revealed that he recently spent some time in the recording booth as the DC Comics superhero. "I just spent about three and a half hours in the studio yesterday doing, uh, doing Batman ... That was a big deal. I don't want to drop that ball," he said. Ackles, for those who may not know, previously voiced the part in the "Batman: The Long Halloween" animated adaptation. As for what he's up to right now? We shall have to wait and see.
Marvel's Ironheart show adds Manny Montana as a series regular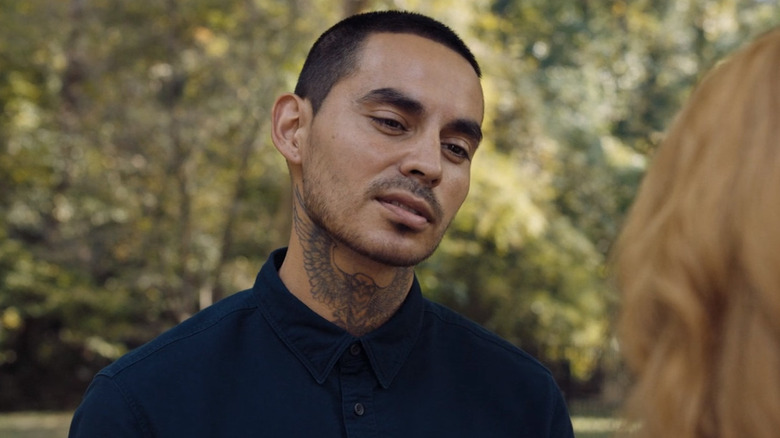 NBC
The long-in-development "Ironheart" show is finally coming together and another cast member has signed on for a role in the series. Per The Wrap, Manny Montana ("Good Girls") is set to star alongside Dominique Thorne as Riri Williams, the teenage girl who becomes the Iron Man-esque title hero. No word yet on who Montana will be playing but he is set to be a series regular, so it likely won't be a minor role. "In the Heights" star Anthony Ramos is also part of the cast, with Sam Bailey and Angela Barnes on board to direct. The show does not currently have a release date.
Nico Santos joins Guardians of the Galaxy Vol. 3
Speaking of Marvel casting news, it has been confirmed by director James Gunn himself that Nico Santos ("Superstore," "Crazy Rich Asians") has boarded the growing ensemble of "Guardians of the Galaxy Vol. 3." No word yet on who the actor will be playing but, following reports of the casting, Gunn decided to take to Twitter to confirm the news personally, while sharing some behind-the-scenes photos revealing that Santos actually got engaged during production. The film is set to arrive in May 2023.
No, Amber Heard is not being cut from Aquaman 2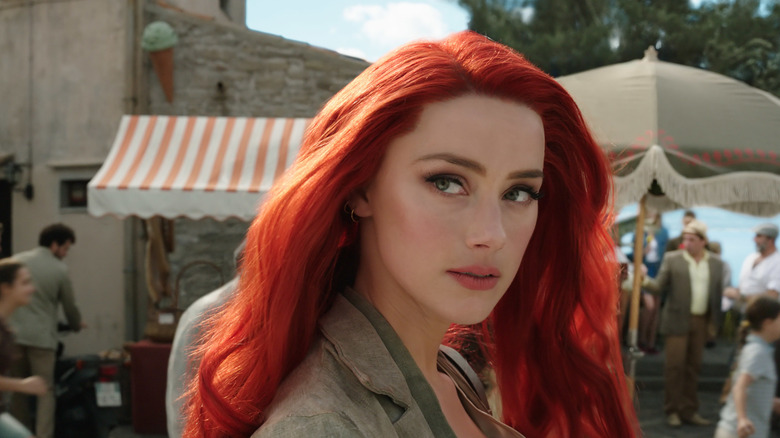 Warner Bros.
Recently, rumors began swirling suggesting that Amber Heard was going to be cut from "Aquaman 2" and replaced with a new actress, with Warner Bros. apparently going to handle this in reshoots. As reported by Entertainment Weekly, this is not the case. A representative for the actress responded to the rumors saying, "The rumor mill continues as it has from day one — inaccurate, insensitive, and slightly insane." So there we have it. End of story, at least for now.
Jared Leto leaves the door open for more Joker and Morbius
Jared Leto has put a pretty unique stamp on superhero cinema, having played Joker in "Suicide Squad" as well as Zack Snyder's "Justice League" and, more recently, in the Marvel universe as the title character in "Morbius." In both cases, things didn't exactly go as planned as the "Suicide Squad" was panned critically and "Morbius" bombed both critically and commercially. However, in a recent interview with The Playlist, when asked about returning to either role, the actor ruled nothing out.
"Well, as the old thing goes, never say never."
That may be taken as a threat or potentially exciting news, depending on how one feels about those films and Leto's performances in them. Though, in both cases, a return feels highly unlikely. Then again, we got a "Morbius" movie in the first place so, stranger things have happened.
Ms. Marvel New Generation featurette
Lastly, today brings with it a brand new behind-the-scenes featurette for "Ms. Marvel," with the show currently airing on Disney+. The second episode of the highly-acclaimed MCU series recently dropped and, to offer something supplemental, Marvel decided to release the above video that offers a look at the fun-loving production. Everyone seems to be having a genuinely wonderful time and, in particular, star Iman Vellani appears to be having the time of her life. Check out the video for yourself above. "Ms. Marvel" returns with new episodes Wednesdays on Disney+.