The Avatar: The Last Airbender Animated Films: Everything We Know So Far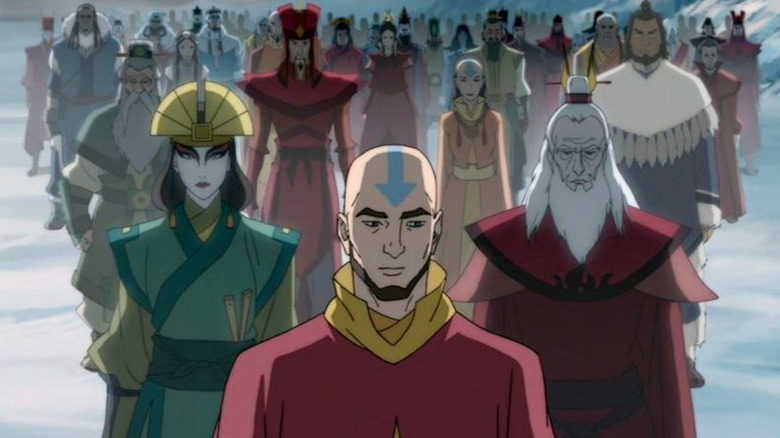 Nickelodeon
It's a very, very good time to be an "Avatar: The Last Airbender" fan. After years of nothing — well, almost nothing — in terms of on-screen sequels or spin-offs, Netflix announced a live-action adaptation of the series with its original showrunners. And though Bryan Konietzko and Michael DiMartino have since fallen out with the streamer, their feud has made a renewed partnership with Nickelodeon entirely possible. As most know, Nickelodeon was home to the original "Avatar" series, as well as its spin-off, "The Legend of Korra" — and though the latter didn't get a whole lot of love with the network, it seems like water under the bridge for all involved.
In 2021, Konietzko and DiMartino partnered with Nickelodeon to launch Avatar Studios, which (as the name suggests) will be entirely dedicated to expanding the world of "Avatar." Back then, the studio had plans to produce an animated film set in that universe, which would release in conjunction with Paramount. Now, Avatar Studios has announced plans for two more theatrical projects — clearly music to the ears of many an "Avatar" fan.
Will these three films be a trilogy? Will they follow a brand-new Avatar, or a character who's always deserved a little more limelight? When can fans expect a release? Here's everything we know so far.
'We're keeping it in the family'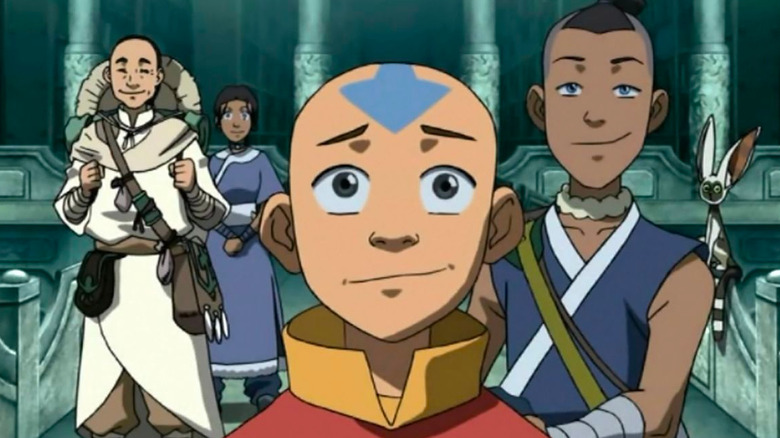 Nickelodeon
Unfortunately, not much is known about the nature of the plot or story of these "Avatar" films just yet. That's all under wraps — but according to EW, each film will stand alone as its own story. But we do know a thing or two about who's involved: Konietzko and DiMartino will executive produce the films along with Eric Coleman, who worked with the duo on "Avatar."
The studios also announced at Annecy International Animation Film Festival that Lauren Montgomery — who worked both on "Avatar" and "Legend of Korra" as a storyboard artist (and a producer for the latter) — will be directing the very first film. Montgomery also has a bit of history with Netflix — she served as co-showrunner for "Voltron: Legendary Defender."
"As original creators Mike and Bryan expand the 'Avatar' universe with us, we're keeping it all in the family with Lauren bringing the same kind of expert, beautiful work she did on the original series to her new directing duties on the forthcoming theatrical," said Ramsey Naito, president of Animation and Development at Paramount Animation and Nickelodeon Animation. 
With so many old faces set to reunite for a new project, it's clear that the world of "Avatar" is in good hands — at least on the animation front. Though things are still a little skant in terms of news, "Avatar" fans can still look forward to the novels, comics, and even Netflix's forthcoming adaptation of the series for just a little longer.