Danny DeVito Agreed To Bankroll Pulp Fiction Before Ever Seeing The Script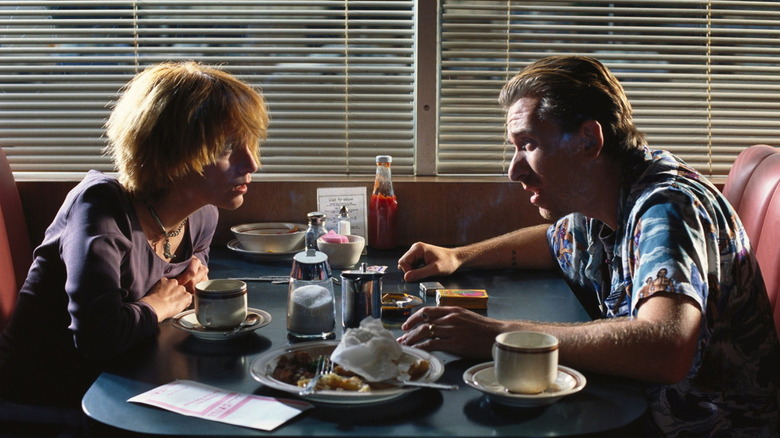 Miramax
Danny DeVito has become a household name in large part for his onscreen roles in films and long-running comedy shows like "Taxi" and "It's Always Sunny in Philadelphia," but he is rarely given due credit for his work behind the scenes. DeVito is a producer on "It's Always Sunny" as well as a member of the main cast, but he has also produced a number of hugely successful projects entirely from behind the camera, including the television series "Reno 911!," "Erin Brockovich," "Garden State" and Quentin Tarantino's "Pulp Fiction."
"Pulp Fiction" is a modern classic and an enduring mainstream staple in the decades since its release. A MacGuffin in the form of a magical briefcase binds interweaving storylines. In its pursuit are a neurotic Bonnie and Clyde and two hit men tasked with looking after their boss' eccentric wife. The eclectic neo-noir is a colorful homage to American cinema, making it a much beloved film.
DeVito first got wind of Tarantino when a friend sent him the screenplay for "Reservoir Dogs," the "Twins" star told NPR's "Fresh Air." DeVito learned the film had already been shot but requested "a five-minute meeting" with the director. He told Tarantino then and there that he was interested in bankrolling his next project:
"I just listened to him for like 10 minutes, listened to his stuff. I said, 'Well, what I feel is, I don't — I can't get involved in this movie because it's already done, but whatever, whatever you're going to do next,' that's how strongly I responded to him, 'please, let me be involved.'"
What came next would develop into a cinematic staple.
DeVito goes with his gut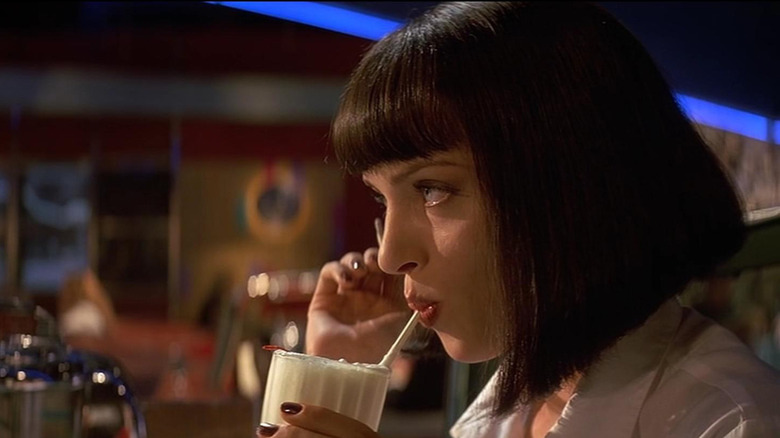 Miramax
The producer tends to act on instinct when it comes to choosing his projects. DeVito "hadn't even seen Reservoir Dogs" when he agreed to fund "Pulp Fiction," he admitted to The Guardian. In fact, the crime thriller "wasn't even written" yet. He attached himself to the project because he "liked the way [Tarantino] was talking about" his new idea. DeVito just had a good feeling about Tarantino, he explained on "Fresh Air." He knew it would be "so much fun to make a movie with a guy like [Tarantino]" due to the "incredible talent" evident from his screenplay and "this enthusiasm that is brimming and wonderful."
DeVito's friends were baffled by his faith in Tarantino, but he shrugged them off. It reminded him of when his friends were similarly skeptical of "Erin Brockovich" becoming a success, he told The Guardian. People told him "nobody is going to see that movie" because of the irregular name, but DeVito retorted, "It's the woman's name, what are you going to do, change it?" Both films went on to be smash hits, proving DeVito's doubters wrong.
Some people might be surprised by the range in DeVito's catalog as a producer, which includes titles from the star-studded '90s romance "Reality Bites" to the high-budget children's movie "Matilda." When asked what guides his choices as a producer, the comedian told "CBS Sunday Morning" he "looks for good material" and "good people" to work with. This ethos has led him to produce a myriad of unforgettable films, with surely more to come.