Hayden Christensen Nearly Talked Himself Out Of Auditioning For Anakin Skywalker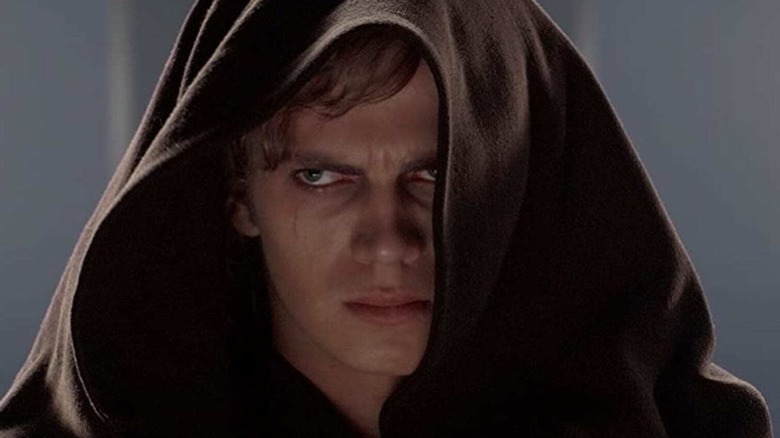 Lucasfilm
Hayden Christensen is currently reprising his role as Anakin Skywalker (aka Darth Vader) on the Disney+ limited series "Obi-Wan Kenobi." He first portrayed the iconic character in 2002's "Star Wars Episode II: Attack of the Clones." But the face behind Darth Vader's helmet could have been a totally different person, as Christensen revealed in a recent interview with BBC Radio 1 that he had second thoughts while auditioning for the role.
"Yeah, I mean I auditioned for it, I started auditioning for it when I was 18," Christensen recalled. "I remember, you know, hearing about the part, and I was actually like, 'Is there maybe another role that, maybe, is a little more attainable that I could read for?' Because it just felt so big. And that was kind of my attitude through the whole audition process. It came as quite the surprise when I got that call."
In "Attack of the Clones," Anakin Skywalker serves as Obi-Wan Kenobi's ( Ewan McGregor) Padawan and the Jedi prophesied to bring balance to the Force. That didn't happen, as Anakin instead turned to the dark side and became Darth Vader (though it can be argued that the destruction of the Jedi did bring balance to the Force — just not in the way that Obi-Wan had imagined).
Would any actor have been accepted as Anakin Skywalker?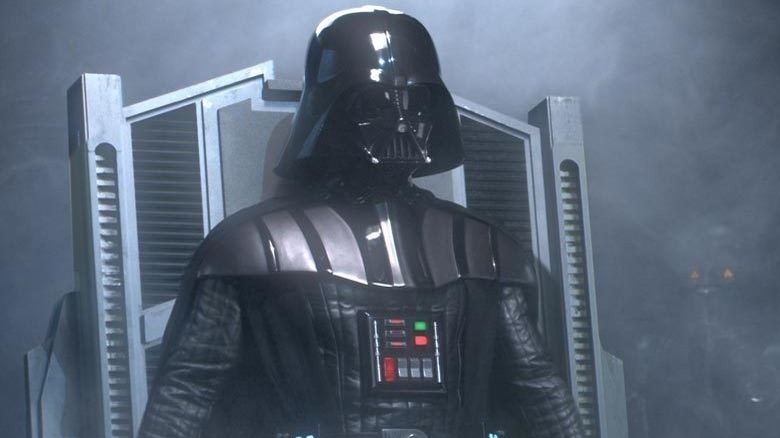 LucasFilm
Hayden Christensen's trepidation was warranted. Darth Vader — thanks to his iconic all-black armor and the legendary voice acting from James Earl Jones – became one of the greatest movie villains of all time and a pop culture icon when the character debuted in the original "Star Wars" in 1977.
Though Darth Vader was briefly redeemed at the end of "Return of the Jedi," for two decades it was left up to fans' imaginations to fill in the details of his backstory and humanize the character. So, when Hollywood finally decided to give us a younger version of Anakin Skywalker, it was a given that a contingent of passionate fans would reject it, no matter how good the chosen actor's portrayal would be.
Whoever was cast to play the beloved villain, criticism was sure to come their way. Even the then-9-year-old Jake Lloyd was bullied for his portrayal of the character in 1999's "Star Wars: Episode I — The Phantom Menace." Sadly, the bullying ultimately forced him into retirement in 2001. James Earl Jones himself (with a little help from de-aging technology) could've stepped into the role and probably still received some backlash.
Hayden Christensen survives, still going strong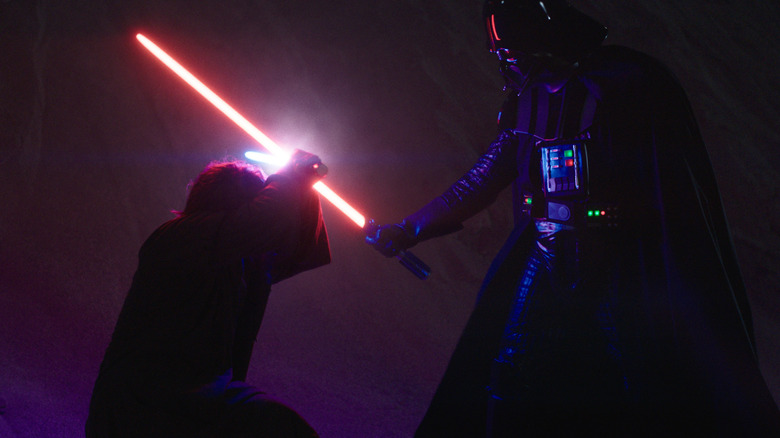 LucasFilm
For Hayden Christensen, accepting the role of Anakin Skywalker was a risky move that could have derailed his career when it had barely begun (and arguably, it did do that). But sometimes you just have to throw caution to the wind and put yourself out there, and that's what Christensen ultimately did.
He accepted the challenge, and as he'd feared, his performance was panned by critics — so much so that he was given a Razzie for Worst Supporting Actor. Some of the criticism, however, was in part due to loyalists of the original trilogy rejecting the prequels in general. Though Christensen's performance was not Oscar-worthy, or even MTV Movie & TV Awards-worthy, he did a passable job considering the daunting task he was asked to complete.
Today, fans have come to accept Christensen as Darth Vader; he's back playing the iconic character 20 years later in the Disney+ limited series, where he just had another epic fight scene with Obi-Wan Kenobi (Ewan McGregor also reprised his role from the prequels). And if Disney ever decides to grant Darth Vader his own spinoff series, there's no question who they would cast to play the role. Despite the initial backlash and the quieter years that followed, his triumphant return proves it's a good thing Hayden Christensen didn't talk himself out of auditioning for Anakin Skywalker.