Recasting Aragorn Was A Risky Move Behind The Scenes Of The Lord Of The Rings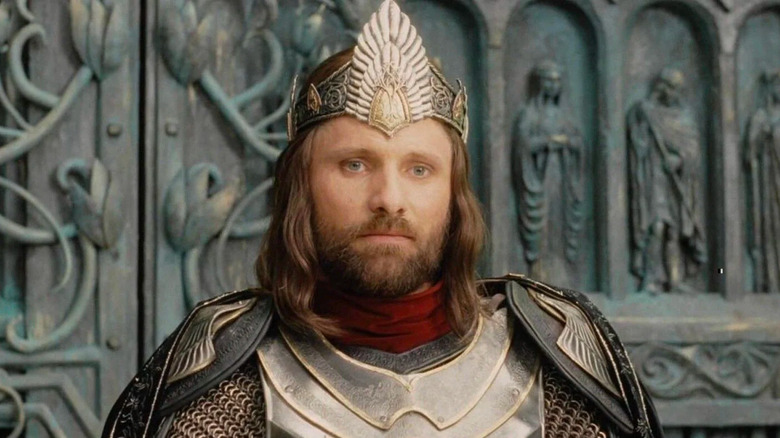 New Line Cinema
There are characters in certain films that are almost impossible to imagine in the hands of a different actor. Several performers have since been inextricably linked to some of their most iconic characters. That's definitely the case for the cast of "The Lord of the Rings" trilogy — particularly Viggo Mortensen, whose portrayal of Aragorn in all three movies has left a lifelong impression on so many. No matter what he does, Mortensen will likely always be Aragorn to someone. But there was a time, not long before production began on the first "Lord of the Rings" film, that the role was almost played by a different character entirely.
Before Mortensen, Irish actor Stuart Townsend ("Queen of the Damned") was set to portray Aragorn. Not only had he been handpicked by director Peter Jackson, but he had also gone through months of rehearsals for the film in New Zealand. Then, the unthinkable happened. "Peter realized pretty early on that [Stuart] wasn't going where he wanted him to," John Rhys-Davies (who portrayed Gimli in the films) told the Independent.
Jackson knew that he wanted to recast the role, but with production already underway, doing so would be a big risk — both to the franchise, and to the rapport that Townsend had already built with the rest of the cast.
The right stuff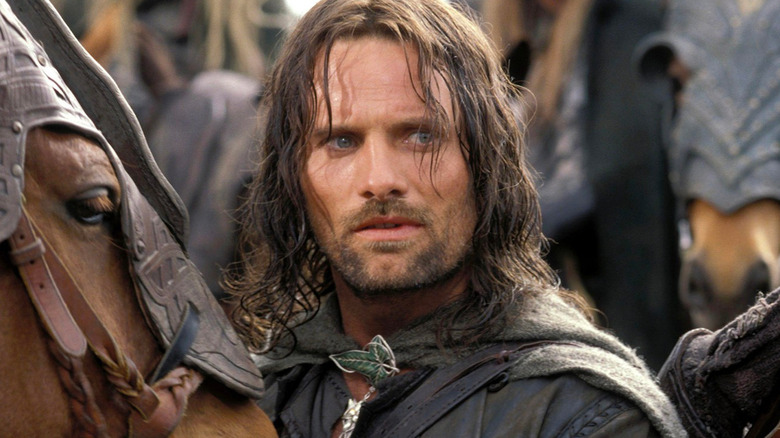 New Line Cinema
Despite the gravity of the decision, Jackson ultimately knew that Townsend wouldn't be a good fit for Aragorn moving forward. "It was the right decision," Rhys-Davies said. "If a director doesn't cast right he's just burdening himself."
Of course, making the decision was one thing. Finding an actor that could step into the role on such short notice was another entirely. Mark Ordesky, one of the film's producers, recalled how "scary" it was to learn of Jackson's plans. "I was in London and I got a call late at night telling me the news and I got down to making lists of actors." Russell Crowe and Jason Patric were two of the more popular contenders. Jackson had apparently even offered the role to Daniel Day-Lewis. Then, of course, there was Viggo Mortensen. "Peter and Fran [Walsh, Jackson's wife] were already ahead of the curve, as they were thinking about Viggo as well."
Ken Kamins, who's served as Jackson's manager for years, said that production had "lucked out" by scoring Mortensen. He was nearly 20 years Townsend's senior, and probably better suited to portray the near-immortal Aragorn. But Townsend's departure and his recasting was still a blow to the cast who remained. Would Mortensen be able to gel with the group who had already spent months getting to know each other?
A perfect fit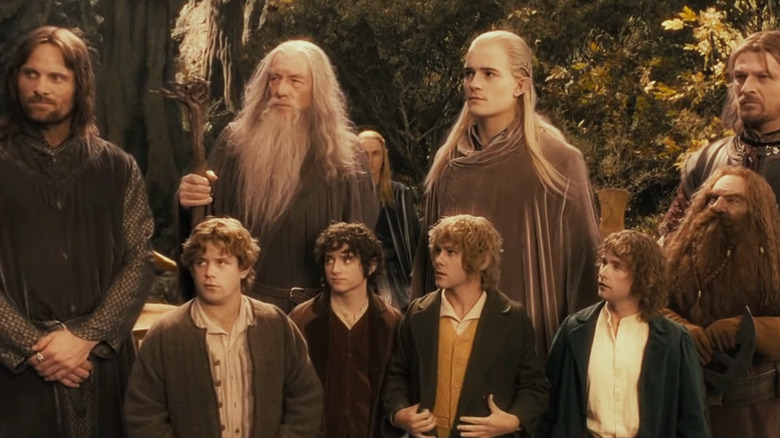 New Line Cinema
Replacing any actor on such a massive project can't be easy either way. In fact, Mortensen was apparently well aware of the awkwardness that his recasting would inevitably bring. "It's always unsettling when somebody is asked to leave," Rhys-Davies said. But just as Mortensen apparently hit the ground running upon his arrival in New Zealand, throwing himself into the physical work required to play Aragorn, he also made fast friends with the cast.
According to Dominic Monaghan, Mortensen "very quickly ingrained himself with the rest of the cast." With very little time for them to get to know each other before filming, their rapport likely grew between takes on set. Before long, Mortensen became part of the family, just as Townsend once had. Monaghan's own regard now echoes the sentiments that "Lord of the Rings" fans all feel for Mortensen: "You can't imagine anyone playing Aragorn but him."
Sometimes the hard decision is definitely the right one to make in the long run. It's great that Jackson had the guts to go with his instincts — and very lucky that Mortensen was game to step into the role on such short notice.