Hulu's Mike: Release Date, Cast, And More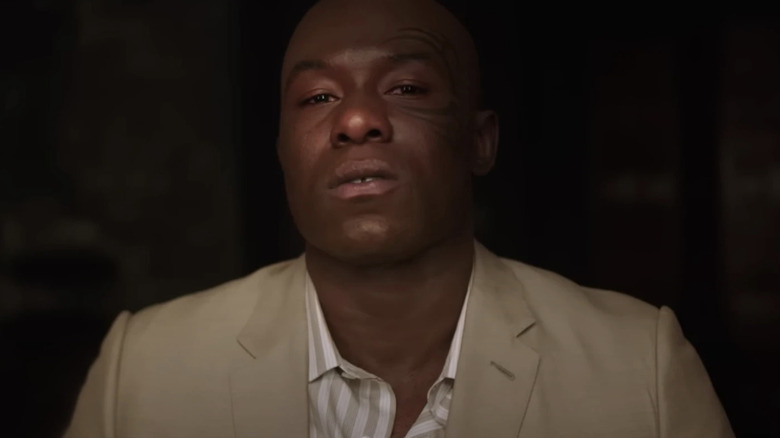 Hulu
Few celebrity figures have brought on more controversy than Mike Tyson. One of the most impressive and celebrated boxers in history, Tyson served as the undisputed world heavyweight boxing champion from 1987 to 1990, and remains the youngest boxer to ever win the heavyweight title, earning the belt at only 20 years old. Shortly after his title reign came to a close, following a two-week trial that monopolized the attention of the media across the world, Tyson was found guilty of rape in 1992 and sentenced to 10 years in jail. He was inevitably released in March 1995, but came under fire again in 1997 when he infamously bit part of Evander Holyfield's ear off during a boxing match. As of late, Tyson has desperately tried to clean up his act and earn redemption, which makes him quite the compelling figure for a limited series.
"The show is not supposed to be a love letter or an indictment, which is why we had to include all the good, the bad, and the complexities of both," showrunner Karen Gist told Entertainment Weekly. "Fortunately, as a global society, we are all talking more and more about things that were once taboo or only whispered about among friends — rape, sexual assault, consent to name a few."
She continued by saying that it's important to tell stories like the life of Mike Tyson, as it's a crucial aspect of getting the conversation to the next level. "The goal was not to shy away from the scary or uncomfortable parts of the story just because they are scary and uncomfortable."
With the show arriving later this summer, here's everything you need to know about "Mike."
Mike release date and where you can watch it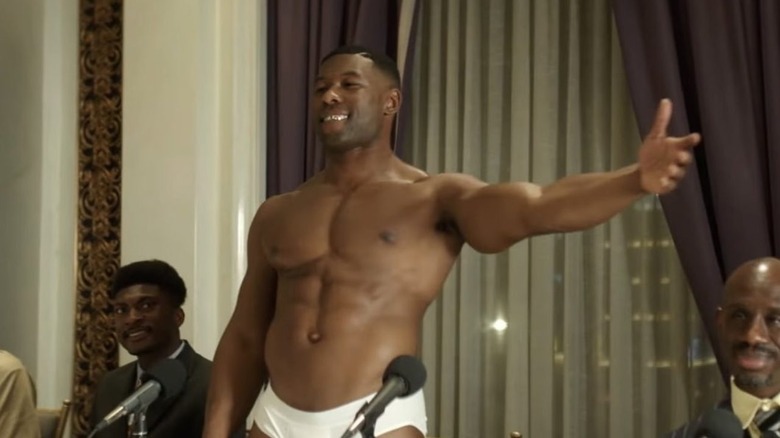 Hulu
The eight-episode series "Mike" will debut on Hulu on August 25, 2022.
The plot of Mike
"Mike" is a look inside both the impressive and problematic story of global athletic superstar, Mike Tyson. The scripted series will explore the tumultuous ups and downs of not just Tyson's legendary boxing career, but also his heavily scrutinized personal life and history of abuse. In addition to dissecting the specifics of Tyson's life, the series will also explore the class and racial divides in America, the complications of fame, the power of media, and deeply-rooted misogyny.
According to the show's official synopsis, at the center of "Mike" is "the promise of the American Dream and ultimately our own role in shaping Mike's story."
Similarly to the controversial "Pam & Tommy" series, "Mike" is an unauthorized retelling of Tyson's life story, much to the chagrin of the still alive and understandably angry Mike Tyson. He took to Instagram in a now deleted post to express his anger calling it a "tone-deaf cultural misappropriation of the Tyson Life Story."
It's no surprise he's angry, as Tyson's history is complicated, to put it kindly, and irredeemable in the eyes of many. Showrunner Karen Gist has also said that the show is not an attempt to glorify his life, nor are they out to villainize him. "Our goal was to take a very complicated and controversial figure and try to get under the hood of what he was praised and vilified for while staying true to our North Star of 'no one person is one thing,'" she said. It sounds like "Mike" is taking a similar approach as "We Need to Talk About Cosby."
The cast of Mike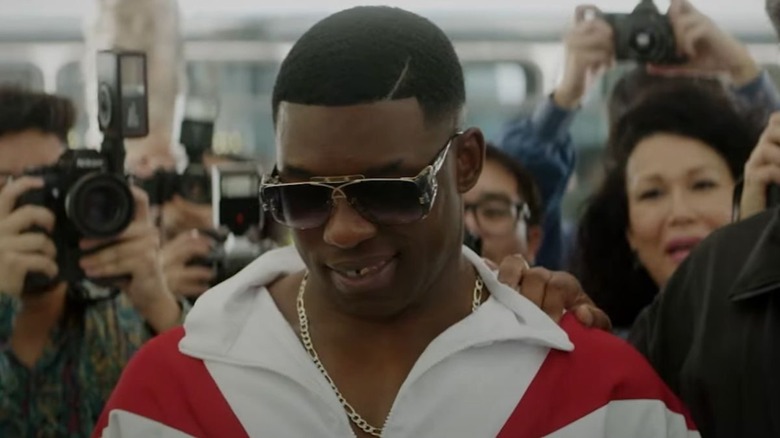 Hulu
Trevante Rhodes of "Moonlight" fame has undergone a complete transformation to play the titular role, and is joined by Russell Hornsby ("Lincoln Heights," "In Treatment," "Fences"), Harvey Keitel ("Taxi Driver," "Reservoir Dogs," "Mean Streets"), Laura Harrier ("Spider-Man: Homecoming," "BlacKkKlansman," "Hollywood"), and Li Eubanks ("If Not Now, When?," "Dolemite is My Name," "All Rise").
Mike writer, director, and more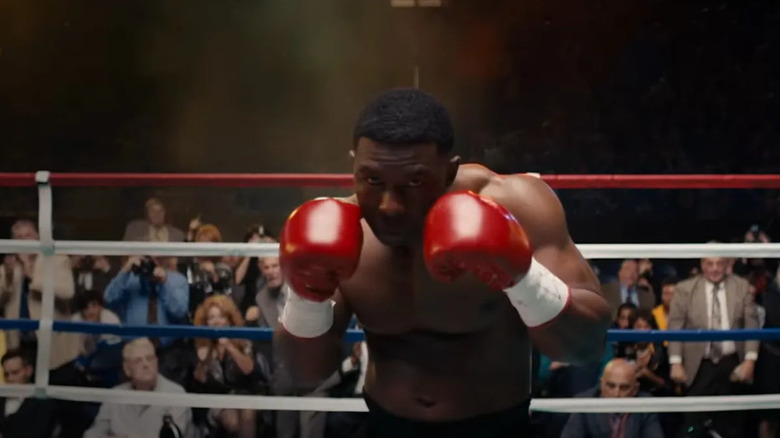 Hulu
Karen Gist of "Girlfriends," "Revenge," and "Mixed-ish" fame serves as the series' showrunner, with writing credits attributed to Steven Rogers ("Love the Coopers," "I, Tonya," "P.S. I Love You") and directing credits for Craig Gillespie ("I, Tonya," "Pam & Tommy," "Cruella"). Gist is also executive producing under her The Gist of It banner alongside Claire Brown. Gillespie, Bryan Unkeless, and Scott Morgan will also executive produce in addition to LuckyChap's Tom Ackerley and Margot Robbie.
Additional executive producers include Entertainment 360's Darin Friedman, in addition to Anthony Hemingway, Anthony Sparks, and Samantha Corbin-Miller. Rhodes is also executive producing in addition to his starring performance.