Without The Little Shop Of Horrors, We Might Not Have The Matrix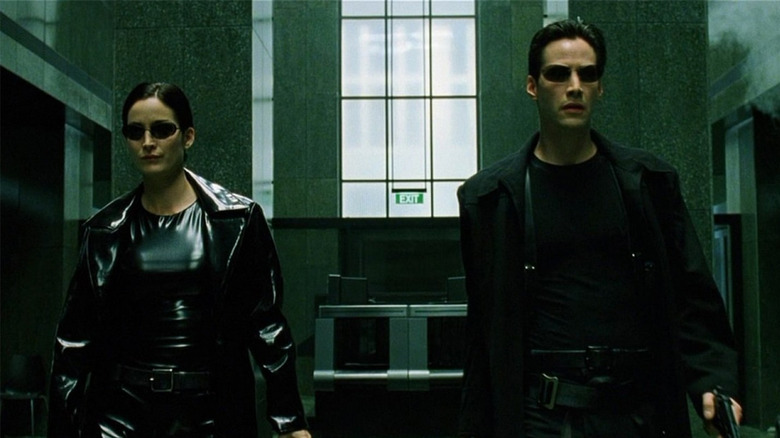 Warner Bros
Roger Corman may be better known as the producer and director of low-budget genre flicks, but he also gave a start to some of the best known directors in Hollywood today. Martin Scorsese ("Boxcar Bertha"), Francis Ford Coppola ("Dementia 13") and Joe Dante ("Hollywood Boulevard") all made their debuts on Corman-produced pictures along with many others. So while Corman's name is synonymous with B-movies, he is also one of the most influential figures in 20th century cinema.
As a director, Corman was most prolific from the mid '50s to the late '60s, helming some genuine cult classics. You have "A Bucket of Blood" starring Dick Miller as a busboy who passes off his accidental murders as works of art; Ray Milland in an excellent mad scientist role in "X: The Man With the X-Ray Eyes;" and a series of gloriously Technicolor adaptations of Edgar Allen Poe, mostly starring Vincent Price.
Of that era,"The Little Shop of Horrors" is the perhaps whole Corman ethos in a nutshell; a horror comedy shot on a tiny budget in just two and a half days. It took a while to develop an audience but it's now one of his most popular cult classics, even leading to a Broadway musical and a star-studded '80s remake. Trashy as they often were, Corman's movies were full of energy and ideas and also had a strong influence on two young filmmakers from Chicago who, like many of the "Roger Corman Film School," would go on to big things.
The Wachowkis get inspired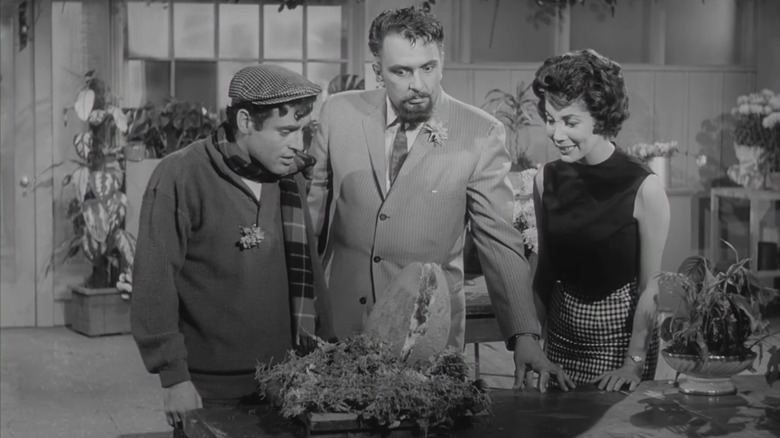 Warner Bros
Lana and Lilly Wachowski had a fruitful creative relationship since they were children. Encouraged to embrace the arts, they would spend their time making comic books, plays, and games. They were also avid film buffs and tried to see as many movies as they could. Lana said (via Wired):
"We saw every single, solitary movie that was out. I would go through the newspaper and circle them, and I would figure out a plan on how I would see them all."
Their on-screen education was wide-ranging, but "Blade Runner" was a particularly eye-opening moment for the pair, and they watched it over and over at the cinema.
Skip forward a few years and they were college drop-outs working for their own construction company and writing comics and screenplays in their spare time. Their filmmaking bible was Roger Corman's memoir, "How I Made a Hundred Movies in Hollywood and Never Lost a Dime," which inspired them to write their own low-budget horror movie, "Carnivore."
The Wachowskis sent the screenplay unsolicited to Lawrence Mattis, a young agent whose career in the movies wasn't going so well at that point. Mattis found their work fresh and edgy, a class warfare tale set in a soup kitchen where the homeless are fed tasty soups made from the bodies of the upper classes. You can read the screenplay online, and it's interesting to see the influence of Corman. There are shades of "Little Shop of Horrors" (seen above) in the gruesome scheme to keep fresh flesh coming to feed insatiable appetites, as well as noirish elements that echo "Blade Runner" and clearly prefigure "The Matrix."
Carnivore opens the door to Hollywood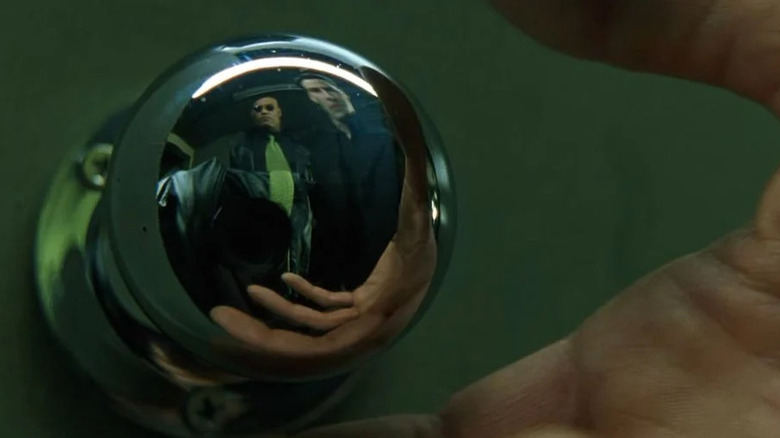 Warner Bros
Mattis was impressed with "Carnivore" and signed the Wachowskis up, although there was little chance of it getting made. Lilly said (via New York Times):
"The script was too disturbing. We showed it to some people in Hollywood who said: "'his is a bad idea. I can't make this. I'm rich.'"
This early promise led to the Wachowskis first mainstream gig, selling their screenplay for "Assassins" to Joel Silver for a cool $1 million. The action thriller, directed by Richard Donner, starring Sylvester Stallone and Antonio Banderas, was poorly received, with Stallone notching up another of his many Golden Razzie Awards. Brian Helgeland had been brought in to rewrite the script, and The Wachowskis were so disgruntled that they campaigned (unsuccessfully) to take their names off the final product.
The duo quickly bounced back from that setback with their directorial debut "Bound," a violent, steamy noir that paid its dues to another of their early influences, Billy Wilder. The film was a modest success on a small budget, and it really showed what the Wachowskis were capable of. Next up, "The Matrix."
The cultural importance of that first groundbreaking sci-fi action film is still felt today, and Lana returned to the well last year with "The Matrix Resurrections." It has been a stratospheric rise for the sibling team, whose name is now synonymous with visionary sci-fi, a journey that was kickstarted by Roger Corman with his buckets of blood and flesh-hungry plants.