Skull Island First Look: Netflix Shows Off Its Animated Monsterverse Outing From Castlevania's Powerhouse Animation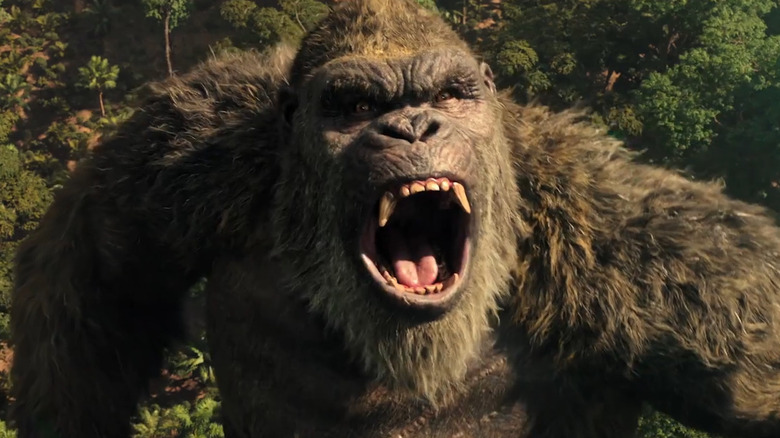 Legendary Entertainment
Powerhouse Animation ("Castlevania" and "Blood of Zeus") and Netflix have finally dropped a teaser image from their highly anticipated anime version of "King Kong," which they call "Skull Island." The story is set to focus on a crew shipwrecked on a mysterious lost island that just so happens to have prehistoric creatures and a really big ape on it. That's right, these unlucky individuals have found themselves on Kong's front doorstep, which has been firmly established as being a bad neighborhood for humans since at least 1933.
Brian Duffield is heading up this story for Powerhouse and Netflix. You'll recognize that name as a promising new talent who has written, directed, and/or produced some of the most interesting genre stuff in the last few years. He wrote the Kristen Stewart horror/thriller "Underwater," the very fun post-apocalyptic love story "Love and Monsters" starring Dylan O'Brien, Jessica Henwick, and Michael Rooker, and directed one of the best movies to come out during quarantine, a gory high school romance in which students randomly explode that it is creatively titled "Spontaneous." 
"Skull Island" is meant to go hand in hand with the current version of King Kong who is a big participant in Legendary's "Monsterverse," co-starring in the recent hit "Godzilla vs Kong." 
The Netflix anime series was announced in January 2021 and we finally have our first look at the project.
You know what they say about big feet...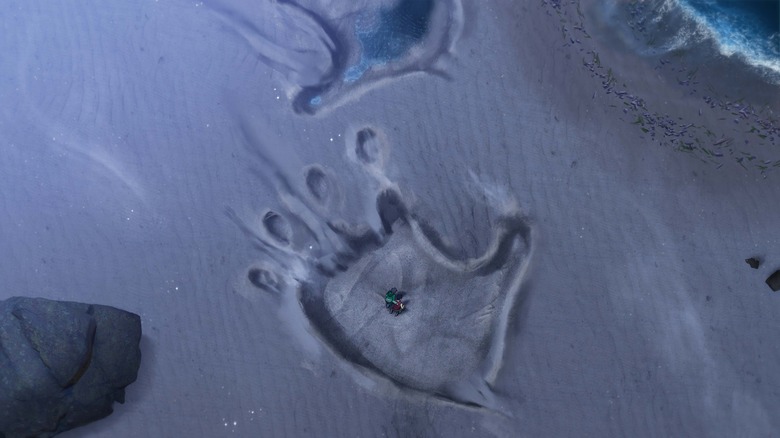 Netflix
The streaming giant unveiled this image on their Twitter page during their big "Geek Week" celebration and it's a pretty effective teaser, showing the scope of Kong in a simple footprint. Is this a period story? If so, what time period are we looking at? Did Quentin Tarantino's eyes light up when he saw this footprint? These are the important questions that Netflix has so far refused to answer.
As cool as Kong himself is, the real draw for me in this series is getting to explore more of Skull Island itself. Stop-motion effects legend Willis O'Brien had a field day with the dinosaurs and creatures back in the original film and Peter Jackson and his Weta crew doubled down on the creepy crawlies that inhabit Kong's home in the 2005 remake. And then there's the Jordan Vogt-Roberts "Kong: Skull Island" film that gave us a whole new look at the place. But even with all that, I still feel like there's so much history, so many creatures, and so much more to explore in this fantastical place. Give me more giant bugs that make my skin crawl, crazy, man-eating dinosaurs, and weird creatures that can absolutely thrive in an anime format. 
"Skull Island" does not have an announced release date just yet, but Forbes has reported that it's expected to drop later in 2022.