Silent Hill Director Says A Reboot Could Be Out As Soon As Next Year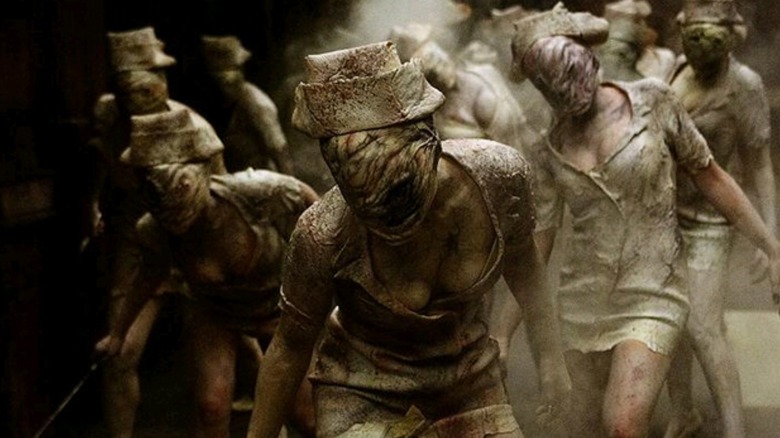 Sony Pictures Home Entertainment
Yep, a new "Silent Hill" movie reboot is currently in the works and will most probably be out very soon! The "Silent Hill" movie franchise comprises two films, namely 2006's "Silent Hill" and the 2012 sequel, "Silent Hill: Revelation," based on the massively popular survival horror game franchise. No one was expecting another movie entry for sure, especially after the critical and commercial failure of the 2012 sequel — but now, there's definitely a reboot on the way.
"Silent Hill" director Christophe Gans has revealed that the script for the upcoming "Silent Hill" film is "totally independent from the two previous movies" and the reboot can be expected as early as 2023. He told French magazine Jeuxvideo (via Comic Book):
"The script for a new Silent Hill movie that is totally independent from the two previous movies made and respects the way Silent Hill has evolved. Most of the time, these are stand-alone stories. Silent Hill is a bit like Twilight Zone, the Fourth Dimension, a place where anything and everything can happen.

I worked on a new Silent Hill which is a Silent Hill of the year 2023 since the film would be released next year, in 2023, and not a Silent Hill as I imagined it in 2006. It is a Silent Hill for today's audiences while being ultra respectful of the saga. I am aware that Silent Hill is a very great video game franchise and a work of art in the noble sense of the term."
'They look like monsters to you?'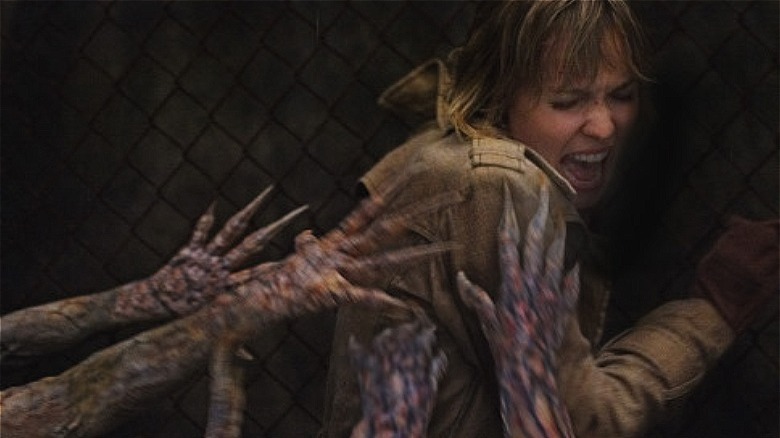 Sony Pictures Home Entertainment
Konami's "Silent Hill" followed Harry Manson, an everyman who is on the search for his missing daughter Cheryl in the eerie town of Silent Hill. In the process, he discovers a cult that wishes to resurrect an ancient deity, and the player needs to process through the game by combat, solving puzzles, and exploring certain locations in the town.
The 2006 film adaptation follows a similar plot, with some of the character names and roles being altered. The film did fairly well, enough to warrant a sequel, as it featured solid visuals and symbolic themes that worked in favor of the reworked narrative (for the most part). Per Comic Book, Gans had teased the third "Silent Hill" film in 2020, explaining that he has decided to rework various horror elements as the genre has evolved greatly over the years.
Apart from Gans' statement, there is no further information attached to the "Silent Hill" reboot, including the cast or which storyline it will end up adapting. The upcoming release could definitely reinvigorate the franchise, especially after the unfortunate cancellation of Hideo Kojima's "Silent Hills" video game entry.