Vinland Saga Season 2 Trailer: The Viking Revenge Tale Continues In January 2023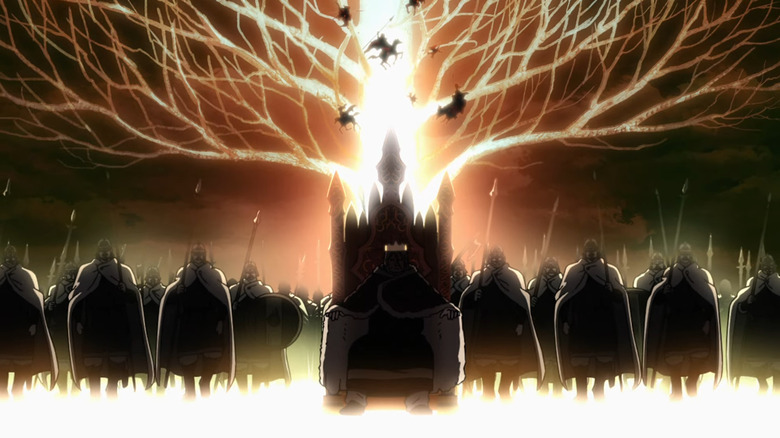 Studio MAPPA
Great news, anime fans! After what feels like 84 years we finally have some news about "Vinland Saga" season 2. And by news I mean huge news, as we just got a release date and a new trailer.
In case you don't remember, and we cannot blame you given the first season came out way back in 2019, "Vinland Saga" follows a young Viking warrior named Thorfinn, who joins a group of mercenaries in order to seek revenge for the murder of his father at the hands of the leader of the same group of mercenaries. The show features many historical figures like Leif Erikson, King Canute the Great, and even Thorfinn himself, so fans of Netflix's "Vikings: Valhalla" will be right at home.
An epic tale of revenge set against the background of King Canute's historical rise to power, "Vinland Saga" was the show which proved that Wit Studio's huge success with "Attack on Titan" wasn't just a fluke, but the beginning of a series of excellent shows. The anime features absolutely stunning animation, as well as one of the best stories about revenge anime has ever seen. Given that the first season of the anime essentially covered the "prologue" arc of the original manga, there is a lot of anticipation for the follow-up.
New studio, same staff
The fresh new trailer confirms that Thorfinn's journey will continue in January of 2023. And just as with "Attack on Titan," the show will be handed off to Studio MAPPA for the new season. Don't worry though, because director Shuhei Yabuta confirmed that the entire staff of animators from season 1 will return to work on the new season.
A change in animation studio is one of anime fans' worst nightmares, alongside a heavier use of CGI. Many excellent shows like "One Punch Man" became much worse once a new staff started working on them, with the animation and designs changing from those that fans knew. That the same staff — from the writer, to the animation director, character designer and composer — are sticking around for the next chapter of "Vinland Saga" therefore comes as a relief.
Indeed, it seems like season 2 of "Vinland Saga" is a bit of a labor of love from the staff, who have taken to Twitter to reassure fans that this story is in good hands. Yabuta also made it a point to manage fans' expectations going into the new season, which will be drastically different than the first, but immensely satisfying if manga fans are to be believed.
And if that news wasn't exciting enough, the first season of the show is finally becoming free of Prime Video jail, and will be available on Crunchyroll and Netflix next month.
"Vinland Saga" season 2 will premiere on Prime Video in January, 2023. In the meantime you can watch the excellent season 1 on Prime Video.