New Ghostbusters Animated Series Coming To Netflix From Afterlife Team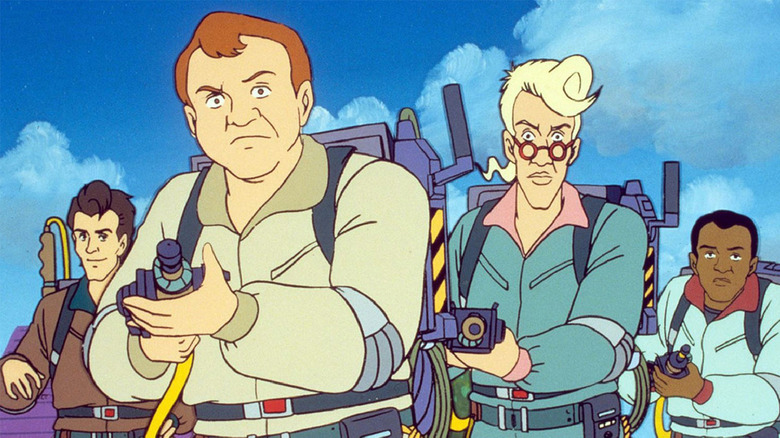 Sony Pictures Releasing
It's Ghostbusters Day, so it's only appropriate that we get word of some new "Ghostbusters" coming to your neighborhood. A new "Ghostbusters" animated series is in development within the franchise with Netflix, according to Variety.
The series will be a Sony Pictures Animation production with Jason Reitman and Gil Kenan ("Monster House") of Ghost Corps, Inc. serving as executive producers. It makes sense to see Reitman and Kenan onboard this project, as the pair most recently worked together on 2021's "Ghostbusters: Afterlife." Reitman directed the film and co-write the script with Kenan, though he is perhaps best known for directing films like "Juno" and "Up in the Air," while Kenan directed the 2015 remake of "Poltergeist."
However, the pair don't seem to be writing for the animated series, at least not yet. There is currently no writer attached to the production, and any plot details that have already been ironed out are being kept firmly under wraps.
Let's bust some ghosts, shall we?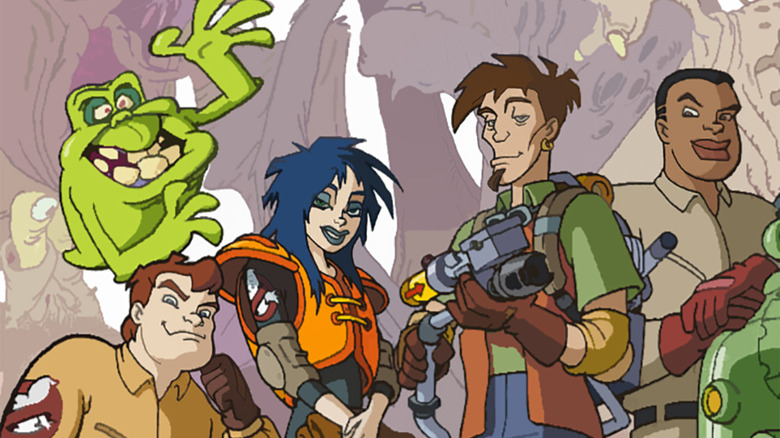 Sony Pictures Releasing
Of course, this is far from the first animated "Ghostbusters" series. The first of its kind was "The Real Ghostbusters," which aired for a whopping 140 episodes from 1986 to 1991. The beloved series mostly ran on ABC and later in syndication. The series followed the original "Ghostbusters" team in far more outlandish adventures with a variety of spooks, specters, and ghosts. Following that show in the late '90s came "Extreme Ghostbusters" (seen above), which only aired for 40 episodes. Egon Spengler, the original protagonist for the franchise, was the star of that series, which also introduced completely new college-aged characters taking on the paranormal.
The very first "Ghostbusters" film was directed by Reitman's father, Ivan Reitman, in 1984. The movie starred Dan Aykroyd and Harold Ramis, and it went on to spawn several sequels and reboots over the years. "Ghostbusters 2," which featured the original cast and was helmed by the original creatives, was released in 1989. In 2014, Paul Feig, known for creating "Freaks and Geeks," directed the well-received reboot, which brought a new cast of female characters in at the helm. Six years later, Jason Reitman directed "Afterlife," which was also received positively and also performed well at the box office.
As of now, it's not clear what the new "Ghostbusters" animated series will be about. There have been no official announcements regarding a "Ghostbusters: Afterlife" sequel, so maybe this animated series will pick up where the movie left off? Or perhaps it will act as an interstitial before another movie comes along. Then again, it could follow in the footsteps of "Extreme Ghostbusters" and give us something with mostly new characters. Stay tuned for more information.