Dwayne Johnson Says Black Adam 'Represents The World'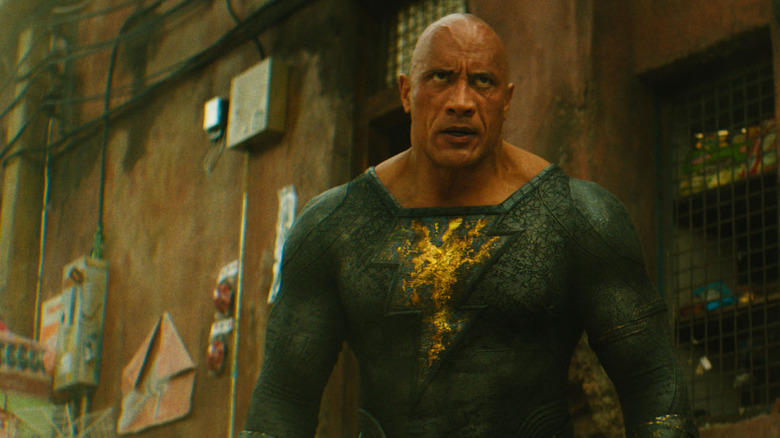 Warner Bros
Have you been keeping up with the hierarchy of power in the DC Universe? Because rumor has it that it's about to change in a very big way. The news comes from the almighty man himself, Dwayne "The Rock" Johnson, who is finally set to bring "Black Adam" to theaters after over a decade of hype. No amount of COVID delays or scheduling conflicts can hold this hero down, probably because he's more relentless than the heroes we're used to — the first thing to know about Black Adam is that he doesn't abide by the typical hero code of conduct. 
Per the lore of the film, Black Adam began as a slave from Kahndaq before he was granted superpowers from the wizard Shazam and went on to become one of the most powerful beings in his world. But unlike your average hero, he chose a dark path, seeking revenge against all who wronged him. Given all that darkness, it's no wonder he won't be the only hero out in the field.
'This is who we are and this is who we represent'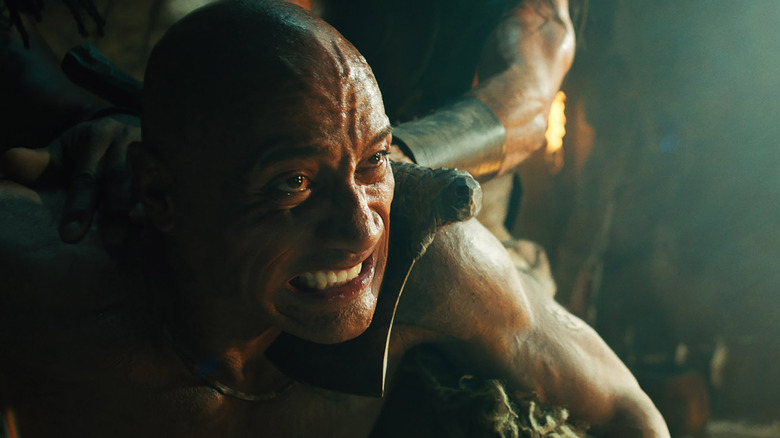 Warner Bros
Filling out the cast are the metahumans of the Justice Society of America, including Atom Smasher (Noah Centineo), Hawkman (Aldis Hodge), Cyclone (Quintessa Swindell), and Doctor Fate (Pierce Brosnan). During a press conference attended by /Film, Dwayne Johnson and "Black Adam" producer Hiram Garcia explained that while pulling this cast together, diversity was always a key element for a movie they hoped would "represent the world." Garcia said:
"The cast reflects the world, right? I think that's what we were most proud about — we were able to assemble phenomenal actors that all came in and won the roles, and knocked us off our seats, but they also represent the world. I think when people look at this, we want to be able to inspire people and let everyone see someone who represents themselves in there. And I think we were able to put together a team of killer actors that knock it out of the park and embody those heroes, and also embody the world."
With the film in the works for so many years (nearly 15), Johnson and his collaborators had plenty of time to decide which elements were most important. Casting was a big priority, according to Johnson who said that it was part of honoring the mythology while being "open and authentic and real and raw with how we want to approach things."
Black Adam's cultural roots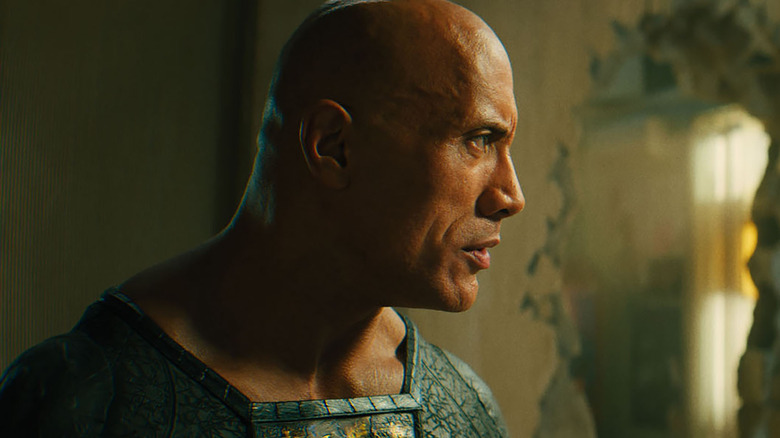 Warner Bros
Johnson added,
"This is who we are and this is who we represent. And this is our kind of movie, and 'Black Adam' represents the world, the world of color, the world of acceptance, the world of embracing, and also the world having a real metal and a core of what you believe in ... we have a lot of color on this movie. Black people, Brown people, white people, a few green people ..."
All that being said, "Black Adam" has also received criticism where diversity is concerned. Earlier this year, "Moon Knight" director Mohamed Diab pointed out the decision to set the story in Kahndaq (via TheDirect), a fictional middle-eastern country from the DC comics, rather than in Eqypt, despite the cultural roots of the story.
"I was really annoyed with DC when they set Black Adam in a fictional middle eastern country as an excuse to cast non-Egyptians, when it was obviously meant to be in Egypt. Representation opportunities shouldn't be wasted ... But it's not a full mistake since it's based on an iteration of the comics that doesn't mention Egypt."
As Diab mentions, there are iterations of the story that tie the character directly to Egypt but others use the fictional country from the comics, which serves as the primary setting for Black Adams story. And though it's an invention for the comics, Kahndaq is said to have been part of the Egyptian empire and seems to take its cultural references from there. It'll be interesting to see what role this ends up playing in the story, if any. "Black Adam" is directed by Jaume Collet-Serra, based on a screenplay by Adam Sztykiel and Rory Haines and Sohrab Noshirvan.
"Black Adam" will hit theaters on October 11, 2022.