Manifest Season 4 Clip: The Canceled NBC Series Heads To Netflix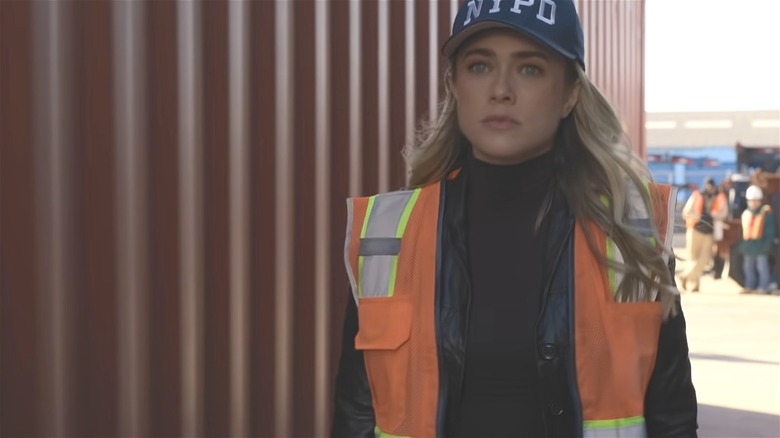 Netflix
"Manifest" fans, rejoice. A sneak peek into season 4 of the supernatural drama has been released, deepening the mysteries surrounding Flight 828.
The first 3 seasons of "Manifest" originally aired on NBC and the show was canceled sometime in 2021. However, due to the show's immense popularity on Netflix, the streamer decided to pick up "Manifest" and renew it for a fourth and final season. This upcoming installment could potentially offer major answers about the show's central mystery, which has altered the lives of the passengers of Flight 828 forever.
"Manifest" centers on siblings Michaela (Melissa Roxburgh) and Ben (Josh Dallas), who were passengers on Flight 828. Shortly after take-off, the airplane experienced some turbulence — and post-landing, the passengers and crew realize that five and a half years have passed for the rest of the world while they were airborne. That is extremely weird and unsettling, to say the least.
Here's a look at a clip for "Manifest" season 4.
Michaela Stone engages in good ol' sleuthing
Those aboard Flight 828 were obviously presumed dead by friends and family, and the show follows their attempts at reintegrating with society, which proves to be extremely difficult. People change over time, and such is the case with those left behind, making it difficult for people like Michaela and Ben to pick up their lives right where they left too. Most importantly, all those who were on the flight developed precognitive abilities, dubbed "the calling."
The clip above follows Michaela, who is an NYPD detective, investigating a construction site in search of clues. During her search, she comes across a man with the phrase "Stone 828" carved into his arm, which raises pertinent questions about the true extent of the mystery at hand. A lot went down in the season 3 finale of the show, including a young Cal vanishing abruptly and then reappearing whilst aged up. Truly spooky stuff.
"Manifest" also stars J. R. Ramirez, Luna Blaise, Ty Doran, Parveen Kaur, Matt Long, Holly Taylor, and Daryl Edwards. Cathy Frank, Laura Putney, Margaret Easley, Harvey Waldman, and Marta Gené Camps act as producers for "Manifest." Executive producers include Robert Zemeckis, Jack Rapke, Jacqueline Levine, David Frankel, Joe Chappelle, and Len Goldstein.
The fourth and final season of "Manifest" will consist of 20 episodes, meaning that a lot is about to be unpacked and hopefully resolved before the show wraps up for good. The episodes are expected to be released in batches of ten.
A release date for Season 4 of "Manifest" has not been revealed yet. The final season will be available for streaming on Netflix.