Guardians Of The Galaxy: Cosmic Rewind — How Disney Imagineering Brought Xandar To Earth [Interview]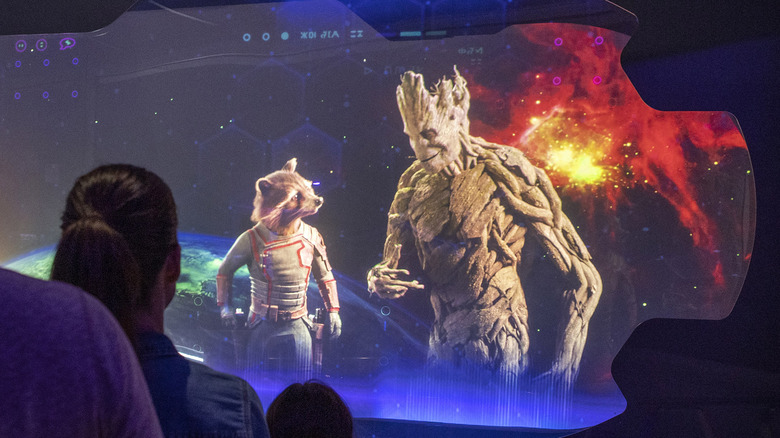 Disney
With Walt Disney World's Guardians of the Galaxy: Cosmic Rewind roller coaster officially blasting off this summer, Marvel fans, EPCOT enthusiasts, and coaster geeks might be wondering what they can expect from this new E-ticket attraction. Thankfully, after saving the galaxy alongside Star-Lord and his colorful cohorts, I had the opportunity to speak with one of Walt Disney Imagineering's Creative Directors, Tom Fitzgerald. 
As one of the brains behind this Marvel-EPCOT mash-up, Fitzgerald shared insights on everything from its technological innovations and Marvel Cinematic Universe ties to how it incorporates Peter Quill's love of awesome mix tapes.
'It's kind of EPCOT meets Guardians of the Galaxy'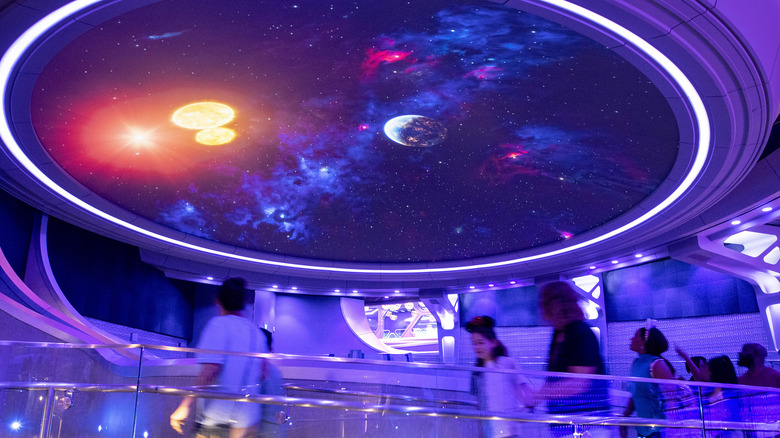 Disney
Can you talk about the attraction's overall concept and how it fits into EPCOT?
Well, it's kind of EPCOT meets "Guardians of the Galaxy." In our story, the Xandarians — [from] the planet and the systems in the first film — have decided to go out into the galaxy to sort of find allies and tell us about their people, their culture, their technology. And Star Lord happened to go to EPCOT as a kid, and said, "You need to be here. This is where you should be on Terra." 
So, the attraction has, I would say, two different parts. The first part, the pre-show, is really the Wonders of Xandar. So if the Xandarians came to EPCOT and did a pavilion in EPCOT, what would it look like? They've got a planetary type show where they talk about their galaxy, our galaxy, the Big Bang, things that we play off later in our show. And then they also have exhibits that talk about their city planning, and how they use design for city planning. They even have a nod to Walt Disney, and his ideas for city planning for something called EPCOT. It gives us a chance to talk about some EPCOTian, I would say, themes. 
And then the next part of the attraction is really where the Xandarians want to give us this gift to allow us to travel throughout the galaxy. But unfortunately, things go wrong. A villain appears and we are all called in to help save the galaxy. And that leads to the coaster adventure, the highlighted attraction.
'We want to tell a story on a roller coaster'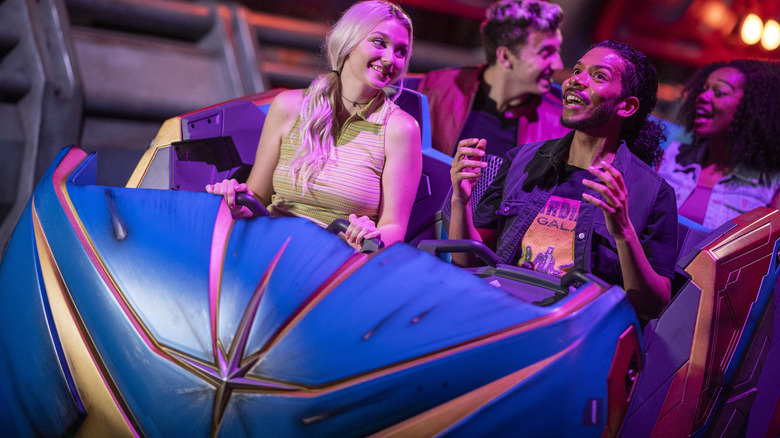 Disney
And how about in terms of technology and innovation — is the coaster doing anything new or evolved from existing Disney park coasters?
Everything we do at Imagineering starts with story, and that guides what we need. And in this case, we said, "We want to tell a story on a roller coaster. And to do that, we need to be able to have the audience look where we want." Normally in a coaster, you're sort of locked facing forward. But we want to be able to look sideways, or backwards, whatever. We need a coaster where the vehicles can be programmed to look wherever we want you to look. That didn't exist, so we had to create that. On top of that, we now have one of the largest indoor coaster experiences in the world, and some of the largest projections you can imagine to tell that story. So we have our first reverse launch based on that, we have our first programmable vehicle for storytelling, and then this gigantic epic scale of what we've created.
'His goal is to get rid of us'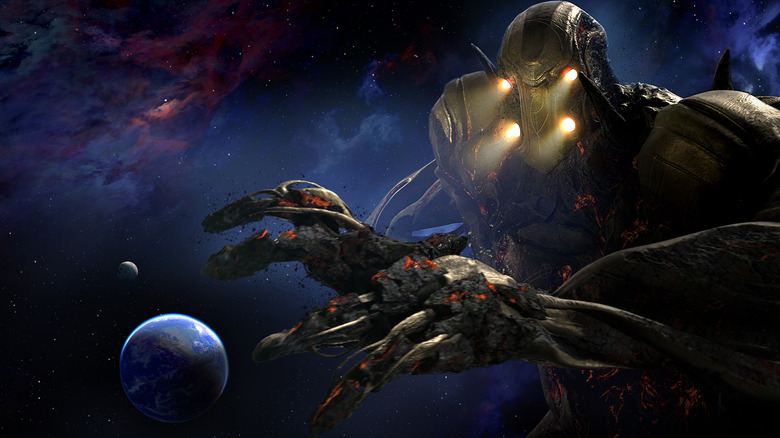 Disney
You mention starting with story — what Marvel story will guests experience once they board the coaster?
In our story, the villain has stolen what we call the "Cosmic Generator," and turned time back. His goal is to get rid of us. We need to get that Cosmic Generator back and set things right. The Guardians are seven clicks away, which is a Xandarian thing for jumping. They are far, far away. They need us. So we're called to action. They say, "We need you to help us track the villain until we get there." We've got to get the Cosmic Generator back and then we'll put things back for the galaxy and the universe. And, spoiler alert — we do.
How important is music and Peter Quill's love of mix tapes to the attraction?
Incredibly important. And Tyler Bates, who did the score for the first two films, did the score for our attraction. But of course, part of the DNA of "Guardians of the Galaxy" are those great '70s, '80s songs. And so, that was important to us on the coaster, to have a soundtrack that mirrors the fun you have in "Guardians of the Galaxy." So we listened to over 150 different songs. We rode on the coaster with a hundred of them. And out of that, six passed the test to be the finalists. We have six songs that really sync up great with the motion of the ride.
'We've picked a time period that's after the first film'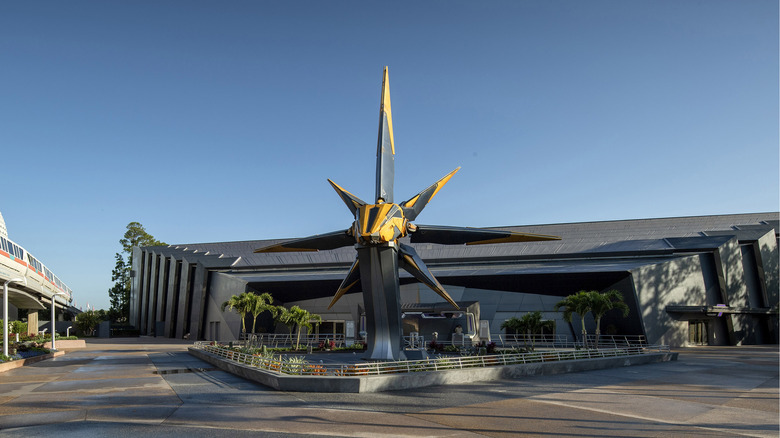 Disney
How and where does the attraction fit into the Marvel Cinematic Universe?
The theme park is somewhat different than the MCU. We sort of look for what are the greatest moments, greatest places, what are the things we want to make up a great attraction for our guests. So we've picked a time period that's after the first film, because our storyline says that the Xandarians came here after the Xandar-Kree battle. Guests who go through this pre-show will get a sense of where they are time-wise. 
Then we worked really closely with [Marvel Studios president] Kevin Feige and his team and ["Guardians of the Galaxy" director] James Gunn to help us craft our story, make sure that what we were doing felt right, felt "Guardians." And of course, the thrill of getting the original cast to come from the "Guardians" film, including Glenn Close as Nova Prime. And those actors know those characters so well that you get great ad libs, great chemistry, and that's the fun of bringing those characters to life in a theme park environment.
Guardians of the Galaxy: Cosmic Rewind is now open at Walt Disney World's EPCOT theme park.