Beavis And Butt-Head Do The Universe: Release Date, Cast, And More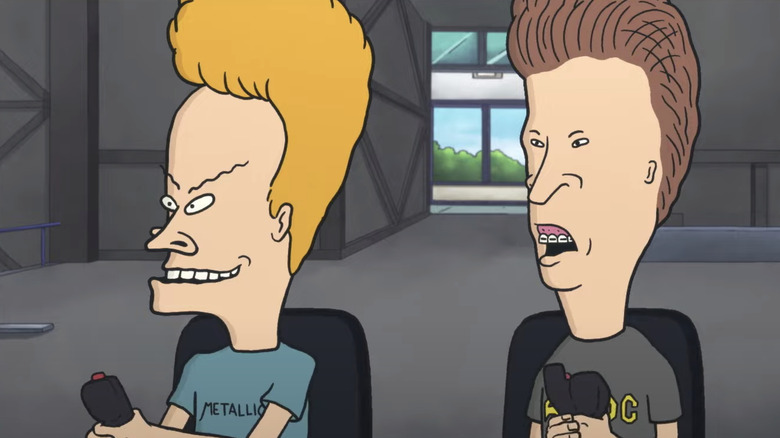 Paramount+
(Welcome to ...And More, our no-frills, zero B.S. guide to when and where you can watch upcoming movies and shows, and everything else you could possibly stand to know.)
As a wise Butt-Head once said, "If you love something, and you set it free, and it doesn't come back, you're a dumba**." Well, time to stock up on more T.P. for you bunghole, because everyone's favorite animated idiots are back for the first time in over a decade.
Originally created as part of the animated MTV anthology series, "Liquid Television," Mike Judge's series centered on teenage slackers "Beavis and Butt-Head," became a cultural staple of the 1990s, and two of the most influential animated characters in history. The show ran for a whopping seven seasons, inspired the spin-off shows "King of the Hill" and "Daria," was given the feature film treatment with "Beavis and Butt-Head Do America," and was even revived for an additional season back in 2011. Now, the brainless besties are back with "Beavis and Butt-Head Do the Universe." The film will be here before you know it, so here's everything you need to know before you get ready to score.
Beavis and Butt-Head Do the Universe release date and where you can watch it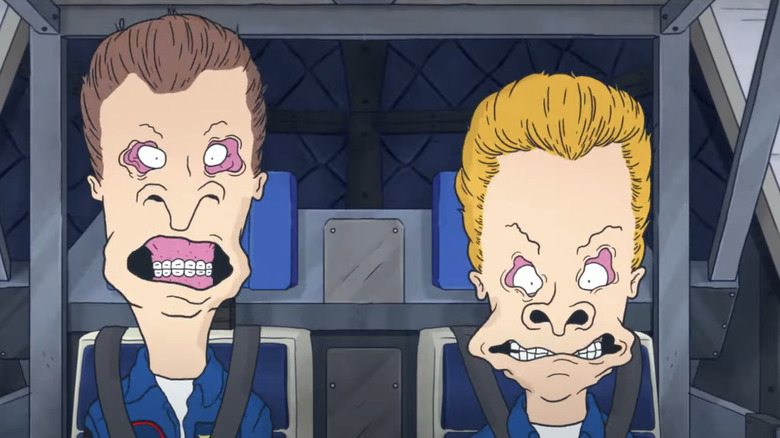 Paramount+
"Beavis and Butt-Head Do The Universe" is a Paramount+ exclusive, and will be available in all of its streaming glory on June 23, 2022. An exclusive sneak peek at the movie will air during the 2022 MTV Movie & TV Awards, airing live on Sunday, June 5, at 8 P.M. ET/PT. Paramount+ will also soon be the home of 200 remastered "Beavis and Butt-Head", in addition to a new rebooted series coming later this year.
What is Beavis and Butt-Head Do the Universe about?
Paramount+ has provided an official synopsis for the film, and it sounds exactly like what you'd expect a "Beavis and Butt-Head" movie would look like in 2022. Thank the high heavens.
A tale that technically spans two centuries, "Beavis and Butt-Head Do The Universe" promises to sit atop all future lists of the Dumbest Science Fiction Movies Ever Made. The saga begins when Beavis and Butt-Head wind up at space camp through "creative sentencing" from a juvenile court judge in 1998. Mistaking a docking simulator for something else (huh huh), Beavis and Butt-Head excel at it and are asked to join the space shuttle mission in a PR move. After ruining the mission, they are left for dead in space and end up going through a black hole and reemerging back on Earth in 2022, only to discover a very different world – and find themselves considered Buttholes of Interest by the NSA, the governor of Texas, and a highly intelligent version of themselves from a parallel universe. Also they almost lose their virginity, but don't.
The cast of Beavis and Butt-Head Do the Universe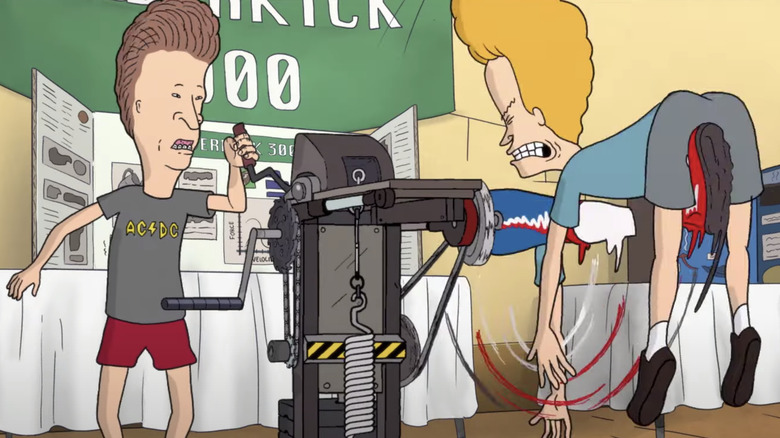 Paramount+
Mike Judge will again provide the voices for both Beavis and Butt-Head, but he's joined by a roster of brilliant comedic talents, including Gary Cole, Chris Diamantopoulos, Nat Faxon, Brian Huskey, Chi McBride, Tig Notaro, Stephen Root, Andrea Savage, Martin Starr, and Jimmy O. Yang. Their roles are yet to be announced, but it's safe to assume they're going to crack us all up.
Beavis and Butt-Head Do the Universe writer, director, and more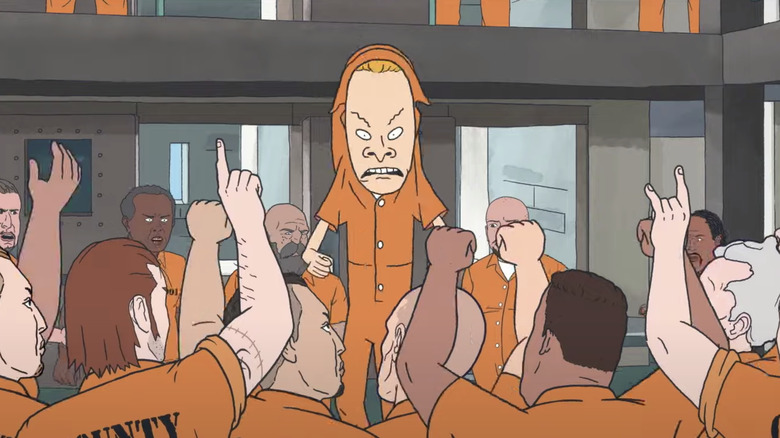 Paramount+
As with most of his projects, Mike Judge serves as writer, director, and executive producer, alongside fellow executive producers Lew Morton, Mike Rotenberg and Chris Prynoski, Shannon Prynoski, Ben Kalina, and Antonio Canobbio for Titmouse.