Surface: Release Date, Cast, More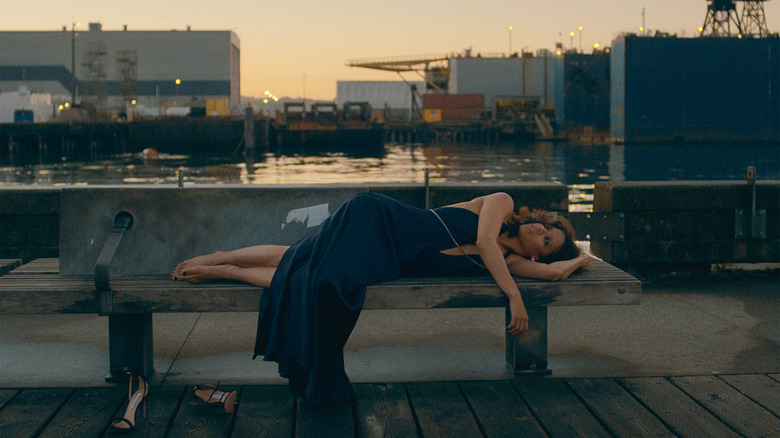 Apple TV+
(Welcome to ...And More, our no-frills, zero B.S. guide to when and where you can watch upcoming movies and shows, and everything else you could possibly stand to know.)
Apple TV+ feels like the sleeper cell agents in the streaming wars. While the streamer never makes headlines quite like Netflix or Disney+, they consistently provide some of the best quality output across the streams. The world was quickly smitten with the feel-good comedy "Ted Lasso," which arrived to deliver its wholesome messaging in the midst of the start of the pandemic, when viewers most needed a sense of hope.
Back in February, the streamer introduced the dystopian workplace thriller "Severance," and it became one of the most-discussed shows in years, perfectly capturing the suffocating feeling of corporate corruption so many people endure everyday just to make ends meet. Lest we forget, this year's Academy Award winner for Best Picture, "CODA," is an Apple TV+ exclusive.
Now, Apple TV+ has announced what is poised to be their next big series, an eight-episode psychological thriller called "Surface." Here's everything you need to know to prepare before the series' release, and more.
Surface release date and where you can watch it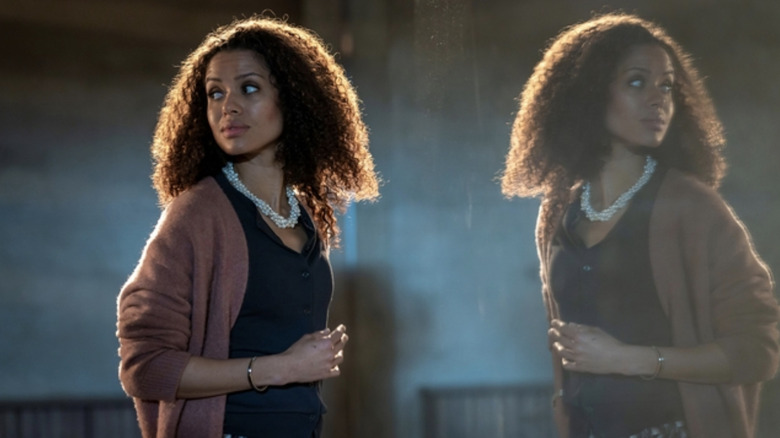 HBO Max
"Surface" is set to arrive on Apple TV+ on July 29, 2022 with the first three episodes, and the ensuing five episodes released weekly every friday. This combination model of short-run binge and weekly release has been working rather well for Apple TV+, hooking in viewers with a burst of episodes and keeping them invested for subsequent weeks.
What is Surface about?
HBO Max
Along with the series release date announcement, Apple TV+ also provided an official synopsis for the show, and it sounds like "Surface" could be a spiritual sibling to "Severance."
Set in high-end San Francisco, "Surface," stars Gugu Mbatha-Raw ("The Morning Show"), who also executive produces, as Sophie, a woman who has suffered a traumatic head injury that has left her with extreme memory loss, believed to be a result of a suicide attempt. As Sophie embarks on a quest to put the pieces of her life back together with the help of her husband and friends, she begins to question whether or not the truth she is told is in fact the truth she has lived. Through twists and turns and an unexpected love triangle, this sexy, elevated thriller asks: What if you woke up one day and didn't know your own secrets? "Surface" is a story of self- discovery which contemplates if we are pre-programmed to become who we are, or if we choose our own identity.
The cast of Surface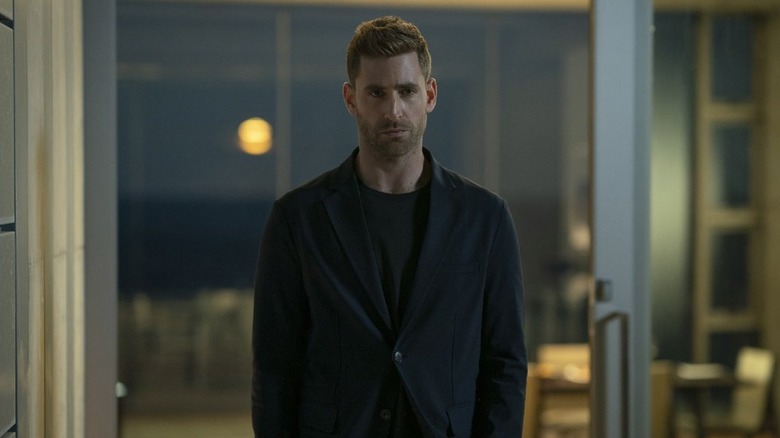 Universal Pictures
In addition to Gugu Mbatha-Raw, the cast of "Surface" includes a dynamite cast of Oliver Jackson-Cohen ("The Haunting of Hill House"), Stephan James ("If Beale Street Could Talk"), Ari Graynor ("I'm Dying Up Here"), Marianne Jean-Baptiste ("Secrets & Lies"), François Arnaud ("I Killed My Mother") and Millie Brady ("Pride and Prejudice and Zombies").
Surface writer, director, and more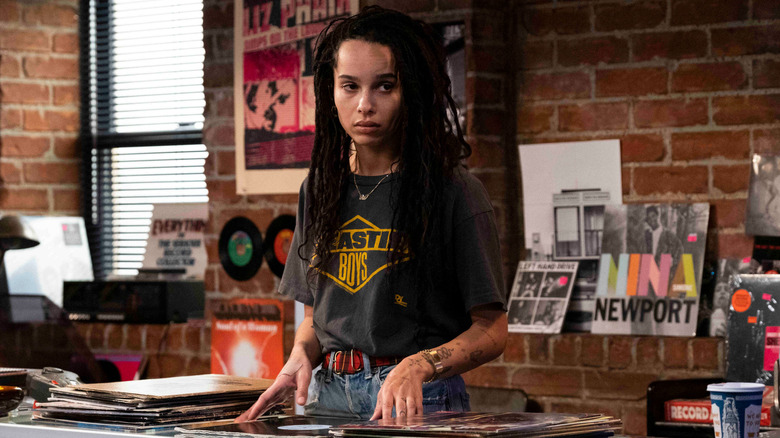 Hulu
"Surface" comes from Veronica West, known for her work on "Mercy," "Brothers & Sisters," "GCB," "Hart of Dixie," "State of Affairs," and "Ugly Betty." Most recently, she developed the "High Fidelity" series starring Zoe Kravitz, which was canceled too soon and yes, I am still bitter about it. "Surface" is being produced for Apple TV+ by Apple Studios and Hello Sunshine, Reese Witherspoon's company. West, who created and wrote the original series, also serves as executive producer. Reese Witherspoon and Lauren Neustadter are executive producing on behalf of Hello Sunshine. Sam Miller ("I May Destroy You") directed four episodes of the series, including the pilot, and serves as executive producer. Additional directors on the series include Kevin Sullivan, Jennifer Morrison, and Tucker Gates.