Is It Cake Season 2 Ordered By Netflix, Which May Or May Not Be Made Of Cake, Who Knows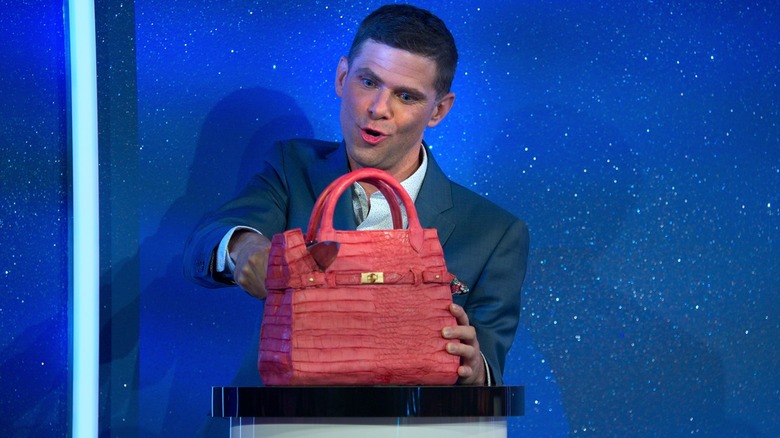 Netflix
Is it cake? Apparently, that's a question it takes more than one season to answer. Today, we've learned that the inexplicable hit Netflix series "Is It Cake?" will be back for a second serving.
In what's sure to be huge news for stoners, insomniacs, and Instagram Explore page aficionados, the surreal reality show "Is It Cake?" has been renewed for a second season on Netflix. There's no word yet on when the show will debut its sophomore season, but "Saturday Night Live" star Mikey Day will return to host.
To the uninitiated, "Is It Cake?" sounds like a fake show from "30 Rock," and to the initiated, it's still hard to believe it exists. On the show, as described by the Netflix season two announcement press release, "the world's most talented bakers compete to create hyper-realistic cakes that look exactly like everyday objects, in the hopes of fooling a panel of judges, with cash on the line."
Well, is it?!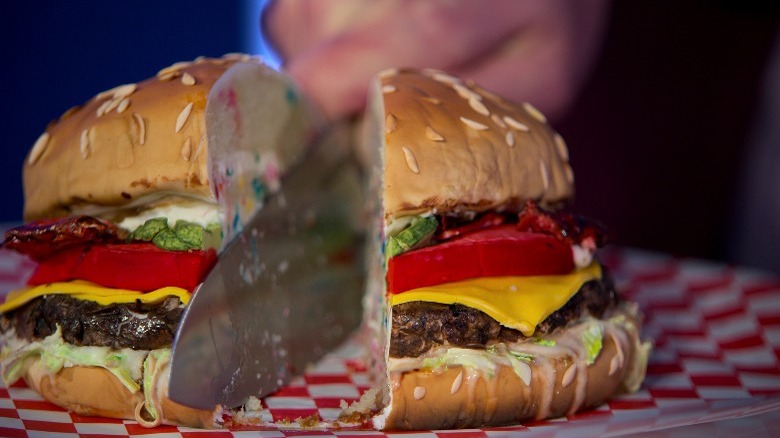 Netflix
Unlike beloved cooking shows like "The Great British Bake-Off" or "Top Chef," "Is It Cake?" isn't really about making a confection that tastes good. It's all about the illusion, the uncanny valley phenomenon of creating a dessert that looks just like, say, a rubber tire or an umbrella. I haven't actually seen "Is It Cake?" at any great length, but I have wasted plenty of time on its creative predecessors: the inescapable, autoplaying Instagram videos and TikToks that show people cutting into things like plates of spaghetti or cans of beer, only to reveal the fondant and filling inside.
It's really weird that "Is It Cake?" exists, sure, but maybe it satisfies some strange and primal feeling audiences are looking to feed right now. In a world where a constant stream of information and digital stimuli makes it difficult to tell what's real, doesn't the ever-freaky image of someone cutting into a photorealistic boot to reveal that it's actually a three-layer marble cake capture our angst perfectly? You shouldn't eat that! That's a boot! Just kidding, it's actually a cake, because maybe none of us know anything anymore.
Aside from its function as a post-modern existential crutch in these times of nonsense, "Is It Cake?" is also simply a hit. After it dropped last March, the show spent a full month on the streamer's global list of the top 10 most popular English-language TV programs, and Netflix says it made it into the top 10 in 75 different countries. Obviously, it's a world of cake and we're just living in it.
"Is It Cake?" season one is available on Netflix. Season two does not have a set release date.