Who Is Voicing Darth Vader In Obi-Wan Kenobi? It's Complicated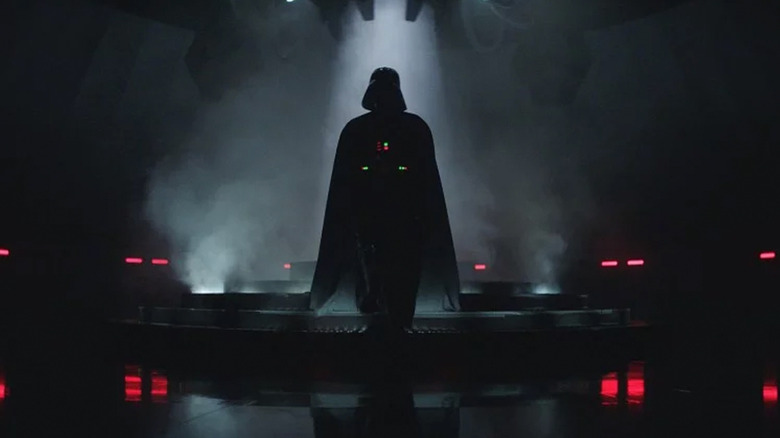 Lucasfilm
Slight spoilers ahead for "Obi-Wan Kenobi."
The "Obi-Wan Kenobi" series rightfully got "Star Wars" fans talking with the news that Hayden Christensen — who'd previously played Anakin Skywalker/Darth Vader in the prequel films — would be reprising the character in the new Disney+ series. It'd been nearly 20 years since the actor had stepped into the character's menacing black boots, and though it's been amazing to see Christensen getting another chance with a character that many "fans" have openly ridiculed, it was hard to ignore the other Vader in the room.
Christensen might have been the face of (suitless) Vader in the prequels, but it was James Earl Jones that first lent his legendary pipes to the character in 1977, and continued to do for years after. Vader is known as much for his voice as he is for his iconic black helmet and equally-recognizable breath. So as exciting as it was to hear the news about Christensen, it rightfully got fans wondering: When Vader eventually spoke, who would be providing his voice this time around? Fortunately, with the third episode of "Kenobi," we've finally got our answer.
He is our Vader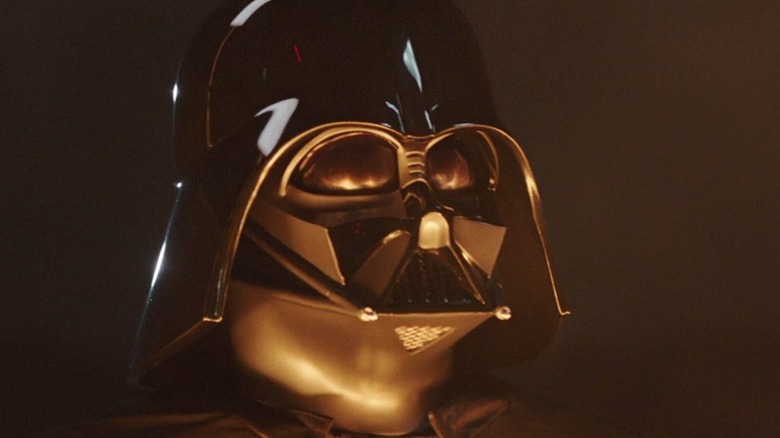 Lucasfilm
After our first look at Vader in "Part II," Obi-Wan's rival is finally suiting up and joining the fight. Of course, with the suit inevitably comes the modulated voice — and fans can breathe a sigh of relief knowing that it is once again James Earl Jones voicing Vader ... sort of.
Though Jones was confirmed in the credits for the episode, just like old times, it's possible that his voice was modulated with the help of cloning software. "Kenobi" also credited Respeecher — the same technology that reworked Mark Hamill's voice for "The Mandalorian" and "The Book of Boba Fett" — for voice conversion services in the episode. It's hard to know whether those services were applied only to Jones' vocals, but things have definitely been tweaked. It's also worth noting that when Hayden Christensen was asked if Jones would return to voice the character, he replied with a simple, elusive "No comment."
It's been over five years since the actor last voiced the character, in the standalone film "Rogue One: A Star Wars Story" — and though he hadn't lost his touch one bit, fans noticed a difference in his voice even then. Of course, things do tend to change with age. Jones, 91, has been in the game for a long time. It's not surprising that Lucasfilm would use technology to turn back the clock, but it definitely wasn't their only option. Other actors (Matt Sloan and Scott Lawrence, to be precise) have since stepped in to voice Darth Vader in various projects, so the choice to use Respeecher is, well ... a little disappointing.
Still, it's still nice to hear that unforgettable voice in any capacity. Many fans wondered whether Jones would continue to portray Vader in "Star Wars" projects moving forward. Jones is obviously still passionate about Vader, and hearing his voice once more was a nice surprise for longtime fans. Jones definitely brought the heat as Vader — and knowing that he and Christensen are reunited is likely satisfying regardless.
"Obi-Wan Kenobi" is now streaming on Disney+.