Doom Patrol Learned A Key Lesson From Supernatural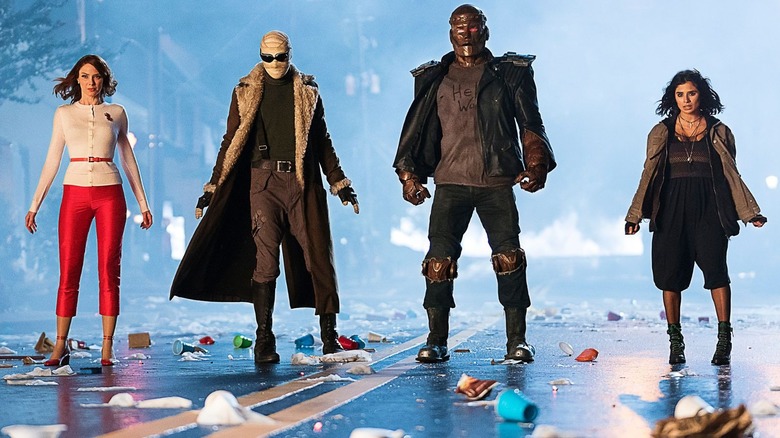 HBO Max
Anyone who has watched "Doom Patrol" will tell you that it is pretty bonkers. The show follows a group of rag-tag, traumatized, and downtrodden superheroes who have received their abilities from tragic accidents that have left them scarred. Despite being shunned by society, these reluctant, superpowered outcasts work together to investigate some of the world's weirdest phenomena.
Although disguised as a superhero show, "Doom Patrol" is a genuine lesson in character study. Each hero encounters situations where they're compelled to learn something about themselves. It is teeming with complex, emotional tones, but it's also unafraid to get really crazy. Nothing about these heroes — or the possibilities they find themselves in — is normal. There's a dude with a human brain in a robot body, a magical farting donkey, and a scene where the primary threat is a barrage of bouncing butts (yes, you read that correctly). So if there's anything you've learned reading this little snippet into the frenzy that is "Doom Patrol," you've understood that the show often dives into strange subplots ... but one thing remains constant: The characters stay true to themselves. As per the show's creator, "Supernatural" inspired this little tidbit.
How Supernatural inspired Doom Patrol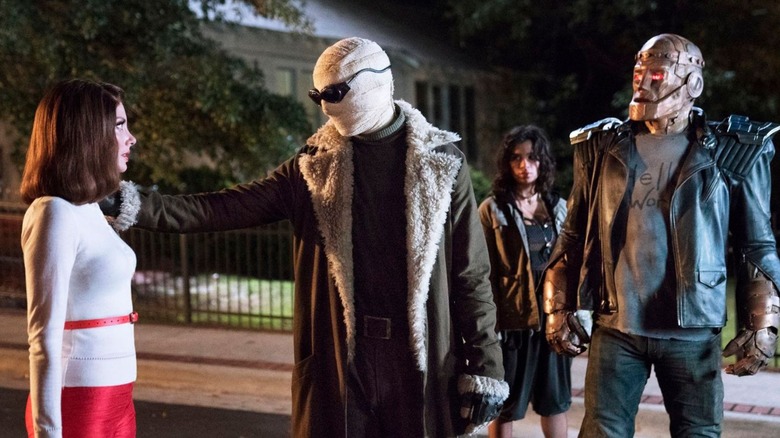 HBO Max
"Supernatural" has helped shape several lives. I want to speak for all "Supernatural" fans when I say that watching Sam and Dean's character arc through the show's many seasons is a formative experience. "Doom Patrol" appears to have learned an essential lesson from "Supernatural," and no, it's not about how Sam and Dean are the best fictional brothers of all time (although that is true), but how the two stayed true to themselves no matter how crazy things got around them.
Jeremy Carver, "Doom Patrol" showrunner and former long-time "Supernatural" writer-showrunner, shared with Entertainment Weekly that the series was pitched as a character-first series. Carver leaned into his past experiences working on "Supernatural" and applied his learnings to "Doom Patrol." He also brought in Mark Sheppard (who played Crowley) to appear in two episodes of the DC Universe show as the alcoholic occultist Willoughby Kipling. Carver wasn't worried about fans having a pre-conceived image of Sheppard as Crowley — he knew as long as the characters were authentic, it would all work. Carver said:
"Speaking specifically to a person like Mark Sheppard, I learned to know when you have a winner. I wasn't particularly worried about Mark being known as Crowley, because he's a fantastic actor, so why wouldn't I have availed myself of his talents? That was one thing I learned right there." 
Jeremy Carver wasn't afraid of the craziness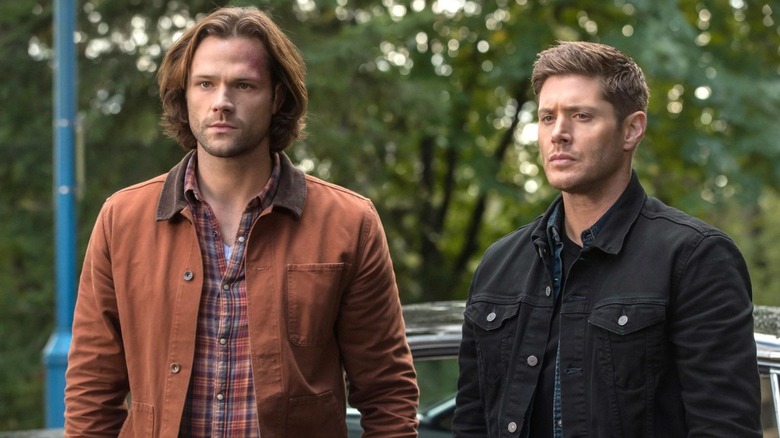 HBO Max
Carver worked as a writer and producer for years before returning to helm "Supernatural" from its eighth through the eleventh season. As any "Supernatural" fan has witnessed — the show sometimes did feature absurd villain angles and plot lines that didn't make much sense. Things got weird sometimes. Still, it worked because of Sam and Dean. We'd watch these brothers do anything, whether it's staking out vampires or microwaving fairies. And it'd make sense.
"Doom Patrol" showrunner Jeremy Carver knew that as long as his characters, the weirdest group of superheroes ever, were honest with themselves, there was potential for their stories.
"... there's a multitude of things [I learned]. You can go anywhere you want to go with the show in terms of craziness, even into a person's brain, and as long as your characters stay true to themselves, it will work. That was a lesson very much learned on Supernatural and the places we went there, that I took and applied to Doom Patrol."
"Doom Patrol" works wonderfully because its showrunner knows to deal with its narrative and the craziness it demands. The best thing about it is that Carver never forgets to have fun with it!