The Summer I Turned Pretty Trailer: Pretty Teenagers Fall Into A Pretty Love Triangle In Jenny Han's YA Romance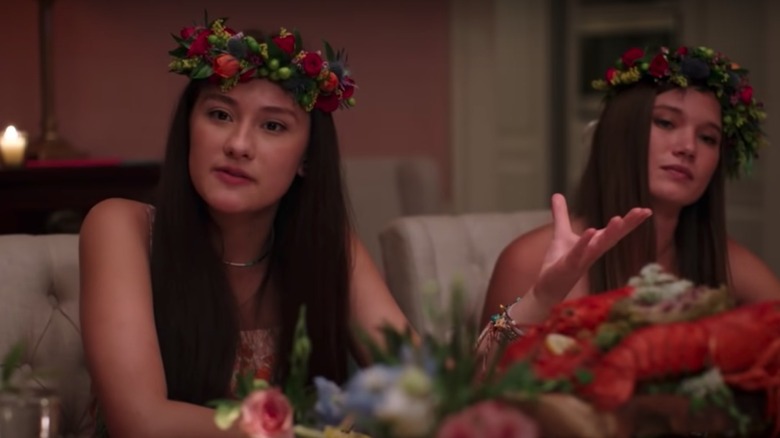 Prime Video
A new trailer has been released for the upcoming Prime Video series "The Summer I Turned Pretty." It's a summer romance based on the New York Times bestselling book of the same name by Jenny Han. If that name sounds familiar to you, it's because she's also the author of the "To All the Boys I've Loved Before" series, which has gotten three films on Netflix. 
"The Summer I Turned Pretty" is the story of a young woman named Belly (Lola Tung) who is being seen in a different light by the guy friends she played with as a kid. It's coming out next month, so if you're jonesing for a good summer series, this looks like a great candidate. "The Summer I Turned Pretty" stars Tung as Belly, Rachel Blanchard, Jackie Chung, Christopher Briney, Gavin Casalegno, Sean Kaufman, Minnie Mills, and Alfredo Narciso. 
Deb debut
Here is the synopsis for "The Summer I Turned Pretty:"
Every summer, Belly and her family head to the Fishers' beach house in Cousins. Every summer is the same... until Belly turns sixteen. Relationships will be tested, painful truths will be revealed, and Belly will be forever changed. It's a summer of first love, first heartbreak and growing up — it's the summer she turns pretty.
I mean, it seems pretty straightforward, but if you watch the trailer, there are some things in there that could get interesting. Specifically, Belly being put up as a debutante. This is a world I know nothing about, as I spent my summers reading in the woods or destroying my future skin on a beach. (Friends, wear sunscreen.) I've always been pretty judgemental about stuff like that, I'm sorry to say. From what we see here, however, we may be getting a different side angle on the standard teen woes.
The Jenny Han book is actually the first in a trilogy, which also includes "It's Not Summer Without You", and "We'll Always Have Summer." From what I understand here, this series is based on the first book, and if the Netflix films are anything to go by in terms of adaptations of Han's work, we may have two more seasons. 
"The Summer I Turned Pretty" will hit Prime Video on June 17, 2022.