The Wild Bunch & American Graffiti Actor Bo Hopkins Has Passed Away At 80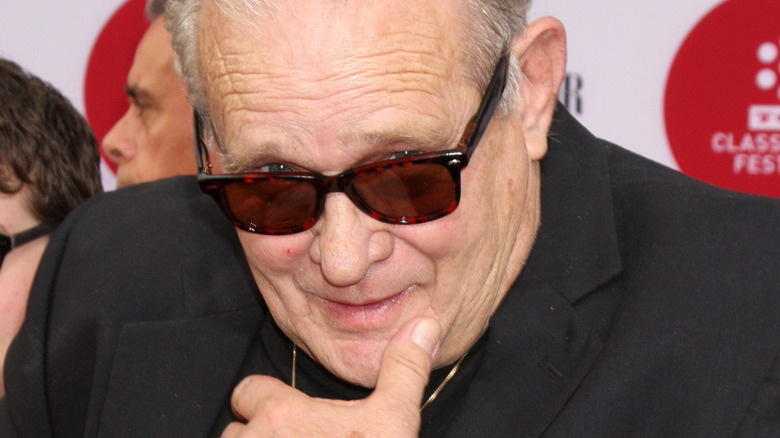 Joe Seer/Shutterstock
Actor William "Bo" Hopkins, who has appeared in over 100 roles in films including "The Wild Bunch" and "American Graffiti," has passed away. Variety confirms the news, which came from the actor's official website. The actor was 80 years old.
A statement on the Bo Hopkins website thanks fans for their years of support, saying:
"It is with great sadness that we announce that Bo has passed away. Bo loved hearing from his fans from around the world and although he was unable to respond to every email over the last few years, he appreciated hearing from each and every one of you."
Hopkins took on plenty of pivotal parts across his over half-century career, but his most fruitful creative period may well have been during the New Hollywood era, which saw the careers of several status quo-bucking young filmmakers flourish. Hopkins worked with a young George Lucas on one of his first feature films, the teen classic "American Graffiti." The actor played Little Joe, leader of the Pharaohs greaser gang, in the seminal 1973 coming-of-age flick.
Hopkins also appeared as a gang member who is left behind to face the authorities in another New Hollywood classic, Sam Peckinpah's bloody 1969 Western "The Wild Bunch." It's a small but memorable part as his character, Crazy Lee, dispatches several bounty hunters before meeting his end in one of the film's intense action sequence.
A prolific half-century career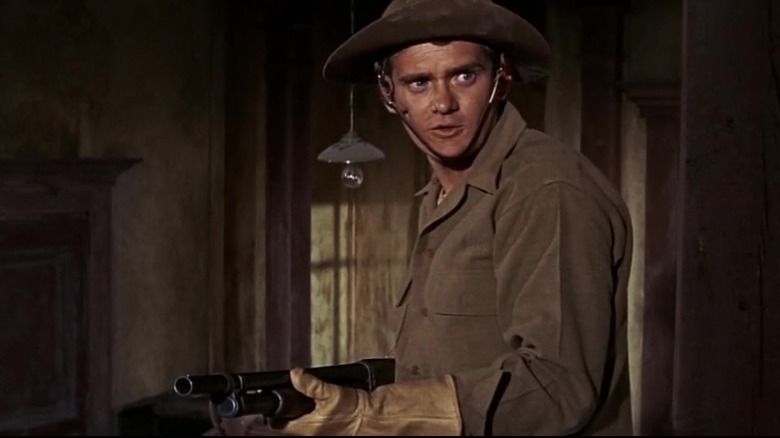 Warner Bros.-Seven Arts
Hopkins would work with Peckinpah again in 1972's "The Getaway," and kept choosing interesting roles alongside talented filmmakers for the remainder of his career. In the '90s, he appeared in Oliver Stone's thriller "U Turn," then in Richard Linklater's "The Newton Boys" a year later. Though Hopkins was often a talented supporting player, he rarely took the spotlight in major lead roles.
He was always memorable, though, as in films like 1973's "White Lightning," where the actor plays Southern moonshine runner Rebel Roy opposite Burt Reynolds. Funnily, many of the actor's most popular roles see him playing colorful characters with distinctive nicknames, like CIA agent Tex in "Midnight Express." The actor himself went by Bo rather than William, picking up the name from his first off-Broadway play, "Bus Stop."
Like many actors of his era, Hopkins got his start in television and returned to the medium for a number of TV movies as well as recurring roles in some of the most buzzed-about shows of the time. Guest spots in "Gunsmoke" and "The Andy Griffith Show" were among the actor's first-ever on-screen appearances, while he later played geologist Matthew on the soap operatic drama "Dynasty" and appeared as a lawyer in an arc on "The Rockford Files."
Hopkins' last on-screen role came in 2020, when he played J.D. Vance's grandfather in the film adaptation of the book "Hillbilly Elegy." In a great full-circle moment, the film was directed by Ron Howard, who appeared alongside Hopkins decades earlier in both "The Andy Griffith Show" and "American Graffiti."
The actor's cause of death has not been confirmed. According to Variety, he is survived by his wife of 32 years, Sian Eleanor Green; his son, Matthew Hopkins and his daughter, Jane Hopkins.