The Daily Stream: Spirited Away Reminds You Of The Beauty In The World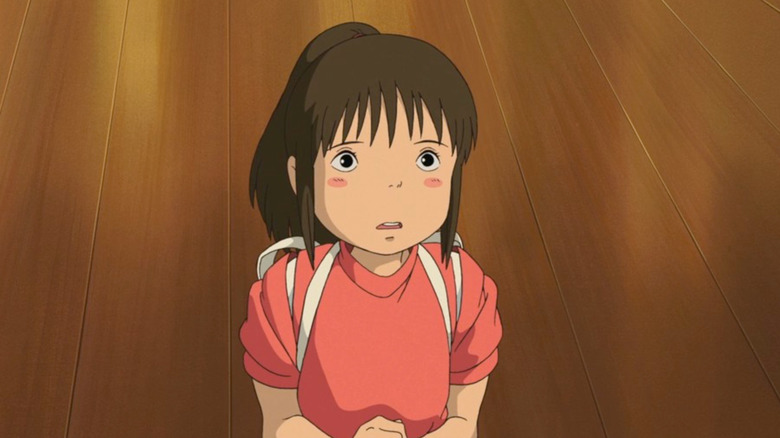 Studio Ghibli
(Welcome to The Daily Stream, an ongoing series in which the /Film team shares what they've been watching, why it's worth checking out, and where you can stream it.)
The Movie: "Spirited Away"
Where You Can Stream It: HBO Max
The Pitch: It's very difficult to believe that Hayao Miyazaki's anime film "Spirited Away" is 21 years old. Though I didn't see it when it was first released, in the years since it's been an annual watch for me. I save it for when I really need it — when things seem most dire. Maybe it will help you right now as much as it's helped me. 
"Spirited Away" is the story of a young Japanese girl named Chihiro, who has moved to a new neighborhood with her parents. In the back of the car, she whines about it, acting like the kid she is. Her parents stop to explore an abandoned amusement park, and find an empty restaurant full of food. They eat everything in sight, turning into giant pigs. Real, actual pigs. 
Chihiro meets a young man named Haku, who helps her get a job at a spirit bathhouse run by a witch named Yubaba. She's shoved into the boiler room with a many-armed man named Kamaji, and some adorable little dust sprites. Chihiro (now given a new name, Sen) works in the bathhouse without really knowing what she's doing, but being kind to the spirits who enter the place. In fact, her kindness, her moxy, and her cleverness is what ultimately saves not only herself, but the friends she meets along the way. 
The story is based in Shinto-Buddhist folklore, and is full of spirits, dragons, and magic. I wasn't as familiar as I should have been with the folklore the first time I saw the film, but you don't have to be. You just get to enjoy the ride, and it is a beautiful one.
Why it's essential viewing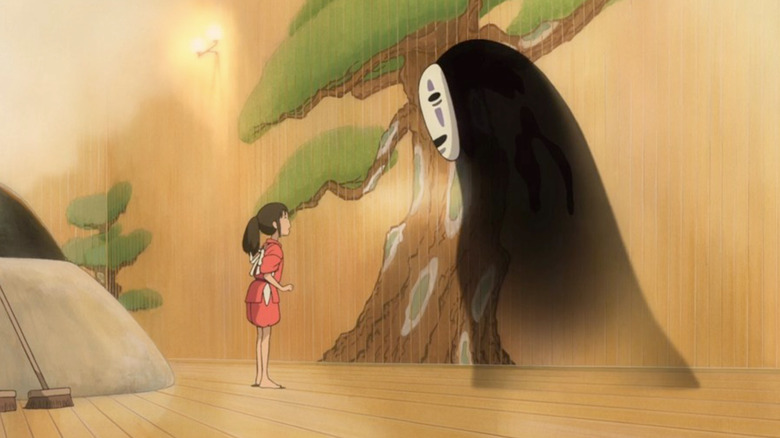 Studio Ghibli
If you aren't familiar with Miyazaki's work, you are in for a treat. The animation style is both deceptively simple, and beyond gorgeous. There is so much emotion conveyed in a few lines and colors. Just look at it! I think beyond that though, the draw for me is really the fantasy of it all. It reminds me of being a kid. You know, that time before you have any agency of your own, and you're still deciding who you want to be. The way the film is framed, you're not 100 percent sure if Chihiro is imagining this, or if it's really happening. 
In a way, it doesn't matter. It doesn't matter in the same way those stories you imagined yourself being a part of have made you who you are, even though they didn't happen. This film is like the dragon stories I wanted to be a part of. It's like the arguments you have with someone that only happened in your head: They help you discover who you are. 
Finding out who you really are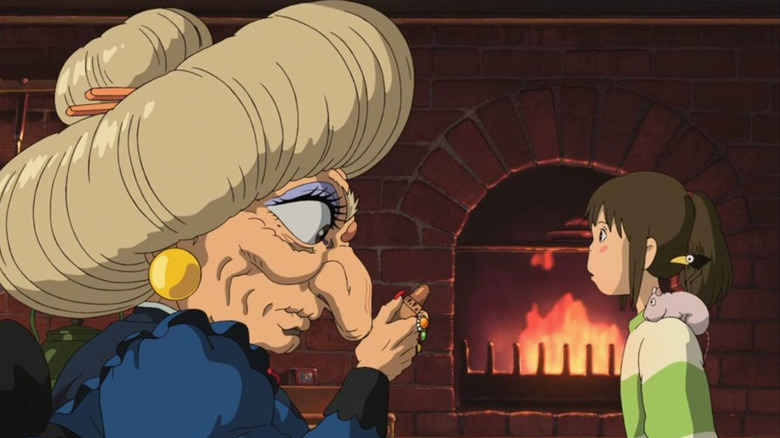 Studio Ghibli
Chihiro's journey allows her to see that she's a person who helps other people, spirits, and creatures. She gets to discover through this story that she is stronger than she thought. She gets to see her parents as flawed people, but loves them anyway. She learns that the worst person can be affected by a little humility, like when the spoiled baby Boh is turned into a mouse. She finds that there are hidden depths to people that you might not see at first glance (as she does with the stink spirit that comes into the bath house), and that kindness can sometimes be rewarded (as it is with No-Face).
She comes out of the experience a different person. Every single time I watch "Spirited Away," I think about how my favorite fantasy stories changed me, or watching "Star Wars" and wanting to be a hero. I also think about being kinder to everyone. We could all do with being a little kinder these days.