Jerry Bruckheimer Says He's Currently Working On The Script For National Treasure 3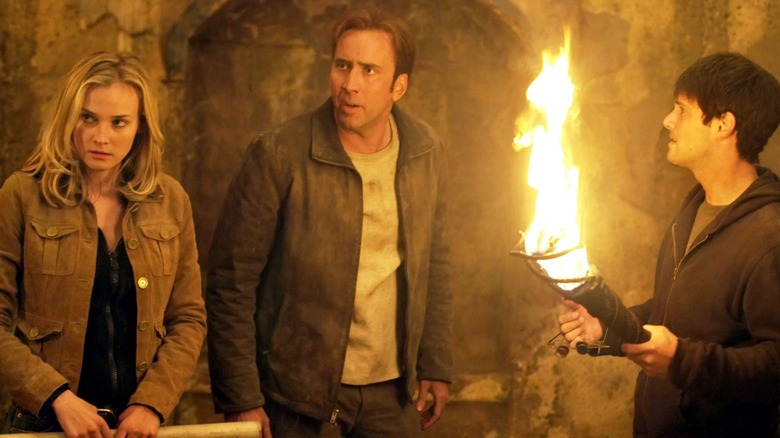 Buena Vista Pictures
Lock up the Declaration of Independence: "National Treasure 3" might really be happening. News of the film, which is still apparently in the script stages, came directly from a Reddit AMA with producer Jerry Bruckheimer, who produced Jon Turteltaub's 2004 hit and its sequel. And while decades-later installments often turn out to be legacy sequels without their original stars, Bruckheimer seems pretty convinced Nicolas Cage will be returning, too.
In the Reddit interview, user stupidsheila asked if Bruckheimer had plans to work with Cage soon, to which the producer responded (via the official "Top Gun" account), "Absolutely. I love Nicolas, he's a brilliant actor and we are currently working on a script for National Treasure."
This isn't the first time Bruckheimer has mentioned "National Treasure 3," but there's been little official word on the project since "Bad Boys For Life" co-writer Chris Bremner was announced as a scriptwriter on the project back in 2020. Since then, Cage has had a major career Rennaissance, earning awards and accolades for his turn in the indie drama "Pig" and appearing as a version of himself in the meta-comedy "The Unbearable Weight of Massive Talent."
There's also a series in the works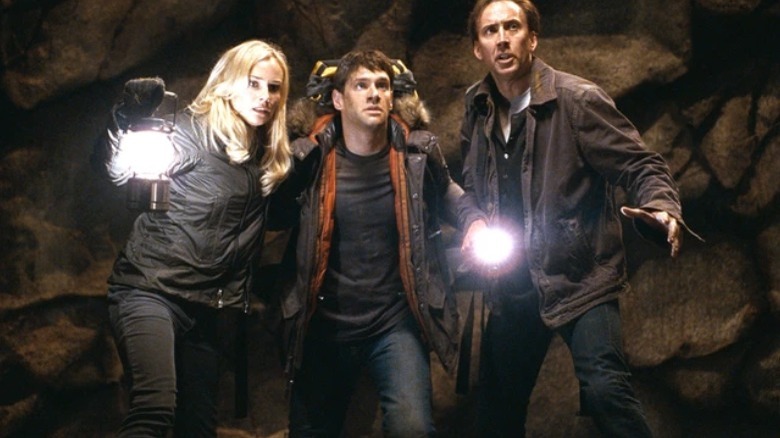 Buena Vista Pictures
It's also a little tough to track the project's progress, since Bruckheimer has been referencing it periodically for years, even mentioning a finished script back in 2017. Oddly, as recently as March of this year, Cage himself said "National Treasure 3" was a no-go, telling The Hollywood Reporter "there's no there, there" in reference to rumors about its existence. So did something change in the past two months, or is Bruckheimer hoping the script in progress will get Cage on board? It's unclear as of yet.
We do know there's definitely more "National Treasure" coming, albeit in a different format. While the 2004 film and its sequel followed cryptographer and treasure hunter Ben Gates (Cage) as he and his colleagues chased down secret American treasures, the new story will follow a younger generation of treasure hunters. This "National Treasure" will be a TV show on Disney+, starring Lisette Alexis as a young adult trying to uncover the mysteries of her family's past–and find some treasure along the way.
The upcoming series looks to be an adventure-mystery with a pretty big ensemble cast of explorers. Alongside Alexis' Jess, the show will also star Catherine Zeta-Jones, Zuri Reed, Jordan Rodrigues, Antonio Cipriano, Austin Walker, and Lyndon Smith, with Justin Bartha reprising his role from the original movies.