A Fistful Of Dollars Could Easily Have Been An 'Absolute Disaster'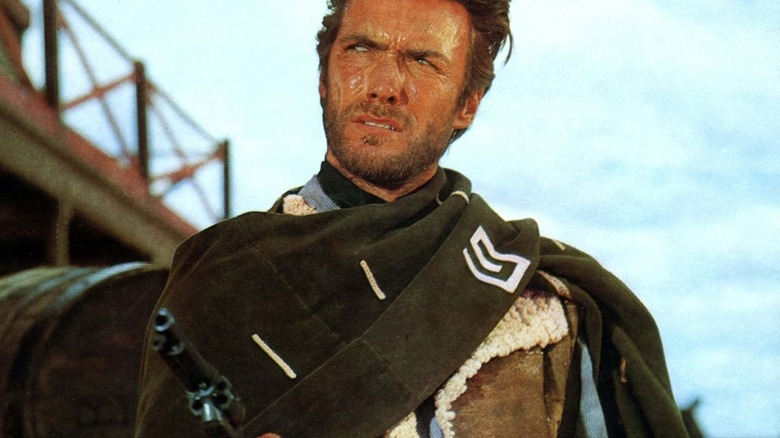 United Artists
"A Fistful of Dollars" is now considered a cinematic staple, but it wasn't exactly set up for success. The spaghetti Western was a breakout film for both its star and director, both of whom were propelled into Hollywood. Clint Eastwood and Sergio Leone became household names in the decades to follow, but a gambling man would have been betting against the odds if he banked on the success of their first collaboration.
The film features Eastwood as a mysterious man who comes to a small Mexican town and gets wrapped up in the local conflict between the town sheriff and a band of rowdy criminals, the Rojo brothers. The stranger becomes a double agent, playing both sides to his own benefit. This was Leone's sophomore film, having only ever directed an Italian period drama called "The Colossus of Rhodes" (1961). Despite the director's lack of notoriety, Eastwood found himself drawn to the project. "We both came out of the box together," the actor told Roger Ebert.
Prior to starring in the 1964 classic, Eastwood had only supporting cinematic roles in mildly successful pictures like Rock Hudson's "Never Say Goodbye." He was also in the main cast of the television series "Rawhide," which aired from 1959 to 1965, but this didn't necessarily guarantee a career in movies. Few actors at the time had made the jump from television to the big screen. Betting on a foreign film for Eastwood's ticket to Hollywood fame was an unlikely path, but the actor took the gamble. "It was strictly a luck deal," he explained to Ebert, "a roll of the dice."
Miracles happen in Spain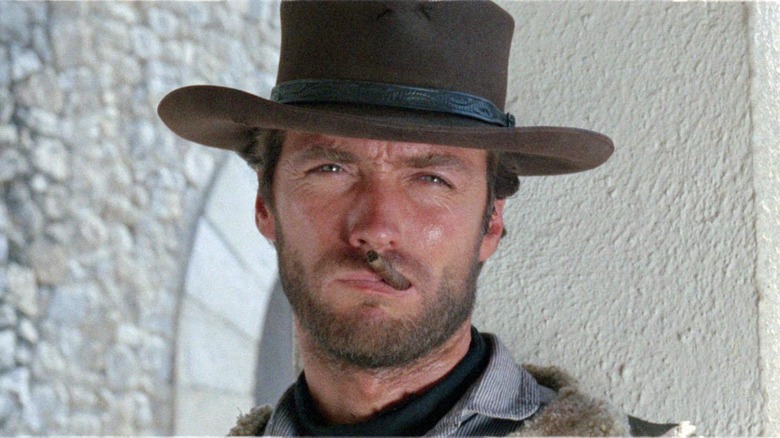 United Artists
When Clint Eastwood was first approached to star in "A Fistful of Dollars," the term "spaghetti Western" didn't even exist yet (per FilmSchoolArchive). A few Italian film companies had produced Westerns, which were colloquially referred to as "macaroni Westerns," but none would see the kind of international acclaim that Sergio Leone's would. The success of "Fistful" prompted more European studios to put their money into Westerns, and thus the subgenre was born and named.
Since the formula for success was not yet proven, studios were tentative to invest in "Fistful." This prompted the production costs to be split across several studios in several different countries: Germany, Italy, and Spain, where the film was inevitably shot. "All the producers were arguing among themselves about who was going to pay the bills," Eastwood told Roger Ebert. There was also skepticism surrounding the screenplay, which was an adaptation of Akira Kurosawa's "Yojimbo," a 1961 samurai flick that was renowned in its local Japan but had not yet achieved international recognition.
Between a painfully negotiated production cost of under a quarter-million dollars and creative sources that straddled three continents, the film was all but doomed to fail. Eastwood admitted to Ebert that "it could have been an absolute disaster. But, we got lucky with it." Today, "A Fistful of Dollars" is remembered fondly as one of the best films of its kind, and both Leone and Eastwood are household names. Just as Eastwood wanted, the story has a true Hollywood ending.