Dave Filoni's Episodes Of The Mandalorian Have A Hidden Akira Kurosawa Easter Egg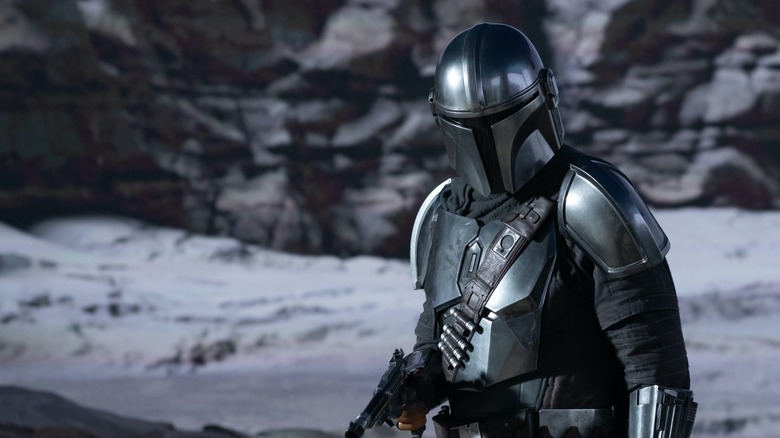 Disney+
And the "Star Wars" news just keeps on coming — which makes sense, considering it's only day one of the Star Wars Celebration taking place in Anaheim, California. While we're learning all sorts of things about the franchise at large and Disney's plans for it in the future, we're also picking up all sorts of cute and fun tidbits, and this one might just be the cutest and the funnest. It seems like director Dave Filoni is playing a casual game of "Where's Waldo?" with us all.
Filoni, who is one of the directors behind the Disney+ series "The Mandalorian," admitted that he's hidden a hard to find Easter egg in all of the episodes of "The Mandalorian" that he directed:
"One thing I did in particular that I don't think anyone will see, but a lot of my influence comes from obviously George, and then George's mentor is Akira Kurosawa. And so I've done a lot of study of that and talking to George about it, so I have a really small Akira Kurosawa figure and he is in every episode I've directed somewhere in the set."
Where's Kurosawa?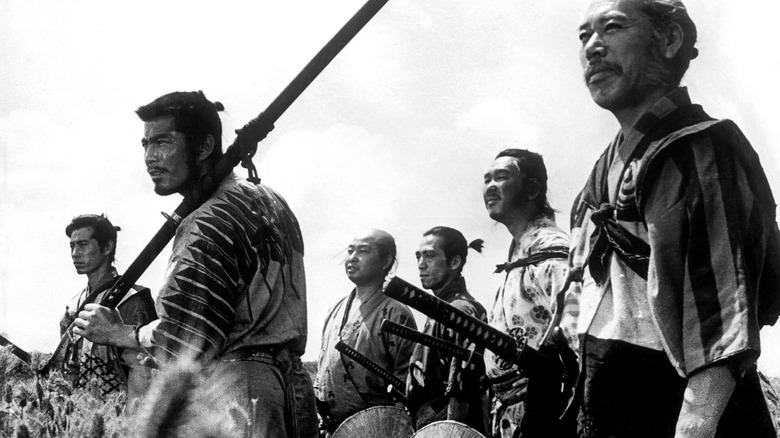 Toho
First off, adorable. Second, if you're not familiar with Kurosawa and you're a huge "Star Wars" fan, boy do I have some movie recommendations for you. Kurosawa, who is easily one of the most influential directors of all time, was a huge inspiration to George Lucas, with Lucas even going as far to point out how much "A New Hope" pulled from Kurosawa's movie "Hidden Fortress." Lucas has even called Kurosawa's "Seven Samurai" his favorite movie of all time. So it's sweet to hear that Filoni has incorporated a little bit of Kurosawa into his own directing, almost an homage to an homage, even if it is literally a little figure of Kurosawa. 
As for where the figure hides, Filoni claims he's pretty hard to fine:
"And so I hide him in there, and when we shoot an episode I'm directing he's always right by the monitors to remind me of a lot of his principles of filmmaking that he gave to George, so he's kind of another influence on what I'm doing. He's in there ... it'd be really hard to see him."
So feel free to give it your best shot, but don't get your hopes up too high. Although, if you are able to spot one of the Kurosawa's figures you should absolutely put it all over the Internet and enjoy the free online attention. Isn't that why we're all here anyways? To learn fun facts and receive free attention? Food for thought while you enjoy Star Wars Celebration day.