Michael Che Will Be Staying At SNL For Now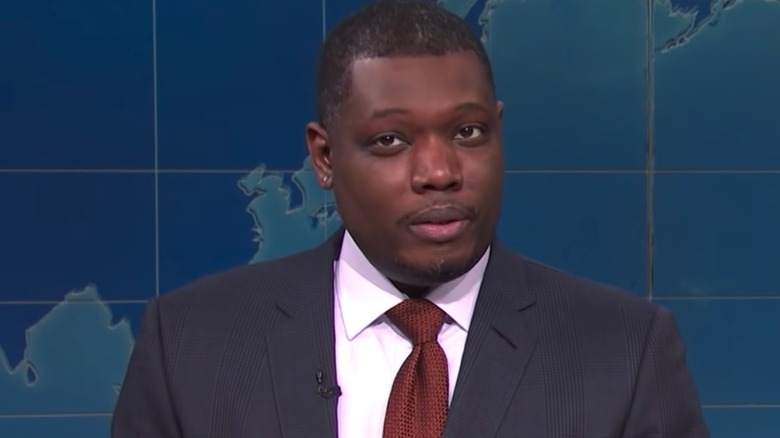 NBC
There was a big exodus from NBC's late-night staple "Saturday Night Live," with Aidy Bryant, Kate McKinnon, Pete Davidson, and Kyle Mooney leaving the sketch comedy series. That, of course, leads everyone to ask if the rumors about Weekend Update anchor Michael Che leaving the series are true. Fear not, "SNL" fans. Che is staying behind the news desk with his co-anchor Colin Jost, according to an appearance on the Bill Simmons podcast (via Deadline). 
Che said, 
"I think I'm staying. I never know, it's hard, once the season's over it's best to not make decisions like towards the end of the year because all you want to do is get out of there, you've had your fill, but August or September is usually a different story. I don't have any plans to leave just yet." 
Che is not only a staple of "Saturday Night Live," but he's also doing the second season of his sketch series on HBO Max called "That Damn Michael Che." That series includes appearances from other "Saturday Night Live" cast members like Colin Jost, Cecily Strong, and Heidi Gardner. 
Weekend Update: Michael Che is staying - insert joke here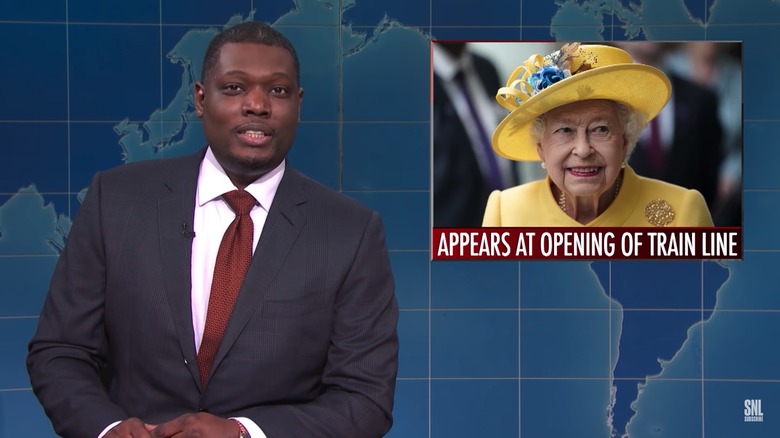 NBC
Che has a Netflix comedy special out there called, "Michael Che: Shame the Devil." He began as a writer on "Saturday Night Live" back in 2013 and joined the cast in 2014. He is now the second-longest-running "Weekend Update" anchor behind Colin Jost. Seth Meyers, who has since moved on to host "Late Night with Seth Meyers," held the title before this. Last night he appeared on "The Late Show with Stephen Colbert," and spoke about his late-night standup debut with David Letterman. He said it happened during Hurricane Sandy and he didn't have power where he lived in Jersey City. His manager had to contact a friend who walked to his apartment to tell him about the gig. He and his friend also had to pick up hitchhikers to fill their car because there was a ban on small occupancy vehicles entering New York City at the time, and hit H&M to buy a suit to wear for the show. 
"Saturday Night Live" just completed its 48th season with host Natasha Lyonne, as well as several goodbye sketches for the departing actors. "That Damn Michael Che" is currently streaming its second season on HBO Max.