Ray Liotta Had A Fantastic Cameo On Just Shoot Me That People Should Revisit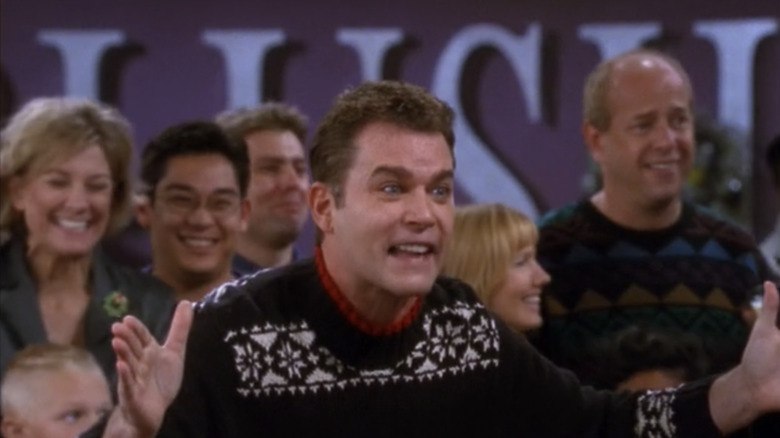 Sony Pictures Television
While the late, great Ray Liotta will likely be immortalized due to his riveting work in the crime drama realm, we shouldn't gloss over the actor's comedic sensibilities. Whether the comedic cruelty of his character Ray Sinclair in "Something Wild," the playful spirit of "Shoeless" Joe Jackson in "Field of Dreams," or imposing cellmate Big Papa in the delightful "Muppets Most Wanted," Liotta's acting chops were not solely reserved for thrilling capers. 
As such, it feels appropriate to highlight a sitcom cameo that might have flown under the radar for even the most devoted Liotta fans. In 2001, Liotta played a parody of himself in two episodes of the sixth season of "Just Shoot Me," an NBC sitcom that ran for seven seasons over five years. Following the daily editorial exploits of "Blush" fashion magazine, the sitcom explores the multifaceted desires of dedicated staffers — which are often foiled in favor of easy, sleazy, tabloid journalism. The show stars Laura San Giacomo as tenacious reporter Maya (and daughter of Jack Gallo (George Segal), the magazine's ill-advised owner), who falls for a fictionalized version of Liotta in their first episodic appearance together. As the duo's hilarious dynamic escalates, it becomes clear that the pair might not be a match made in heaven after all.
Liotta's hilarious self-parody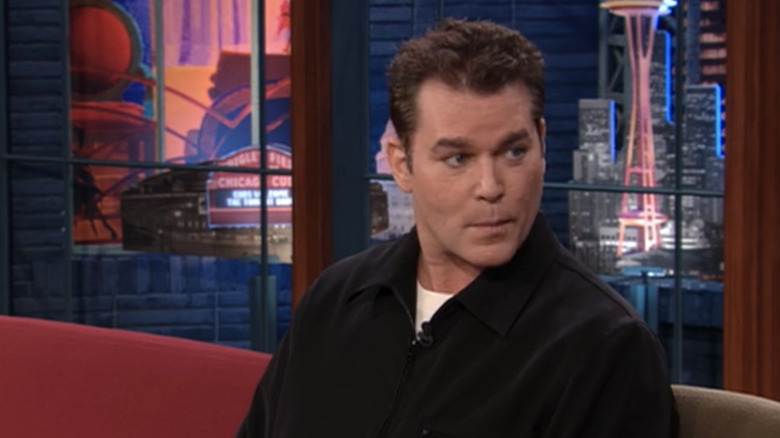 Sony Pictures Television
Clearly, Liotta's character in "Just Shoot Me" is an outlandish, unlikely version of himself. The show's version of Ray Liotta is obsessed with Christmas (so much so that he ultimately drives Maya away), and contains not a single shred of self-awareness. Of course, these excessive blunders only add to the show's comedic tone — imagining Liotta as a Yuletide fanatic and hopeless romantic certainly disrupts the existing narrative that surrounds his filmography.
After Maya distances herself from sitcom-universe Liotta, he doesn't really take the hint. Just three episodes after their first encounter, he shows up at "Blush" again in an attempt to win her over. In his crazed adoration, he even hastily proposes marriage to the magazine staffer and offers to quit acting for good. After briefly engaging in the type-A work life of an average New Yorker, however, he realizes he's not made for the cut-throat civilian rat race. Finally understanding that he and Maya simply aren't compatible, the two decide to end their romance and instead settle on fostering a friendship.
One of the greatest observations that Liotta's self-parody leaves viewers with, however, alludes to the common perception that fans have of him as a hardened gangster-type.
"Everyone thinks I'm like my character in 'Goodfellas,'" sitcom Liotta confesses. "But in real life, I'm more like my character in 'Operation Dumbo Drop.'
Suffice to say, if you're looking for a pick-me-up after the heart-breaking news of Liotta's passing, a few fun episodes of "Just Shoot Me" might go down a bit easier than "Goodfellas" — or even "Operation Dumbo Drop."