The Daily Stream: Groundhog Day Asks, What Would You Do With All The Time In The World?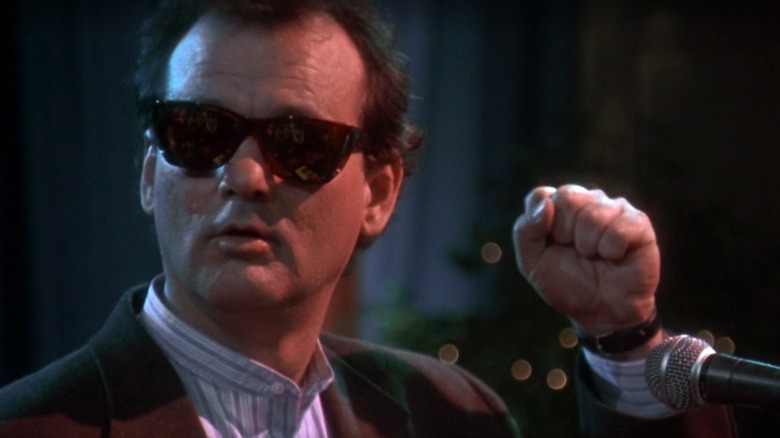 Paramount Pictures
(Welcome to The Daily Stream, an ongoing series in which the /Film team shares what they've been watching, why it's worth checking out, and where you can stream it.)
The Movie: "Groundhog Day"
Where You Can Stream It: Paramount+
The Pitch: What would you do if you had nothing but time? What if the same day kept repeating, and you woke up to do it all over again, over and over and over? Would you do things you couldn't get away with otherwise? Would you take out your enemies? Learn to play piano? Would you learn everything you could about someone so you could make them happy?
That's the question in the 1993 film "Groundhog Day" starring Bill Murray, Andie MacDowell, and Chris Elliott. Murray plays Phil, a weatherman in Pittsburgh, Pennsylvania who is sent with his producer Rita (MacDowell), and his cameraman Larry (Elliott) to Punxsutawney to report on their Groundhog Day celebration, and to see if the groundhog named Punxsutawney Phil sees his shadow, forecasting six more weeks of winter weather. 
Phil is miserable, and he takes it out on everyone else. They try to leave after the event, but a blizzard forces them to stay in Punxsutawney overnight. However, when he wakes up, Phil (the man, not the groundhog) realizes that it's the very same day, February 2. He keeps reliving it, over and over again, with no explanation, and has to change his behavior to make it stop, and find a way to get other people to care about him. 
Why it's essential viewing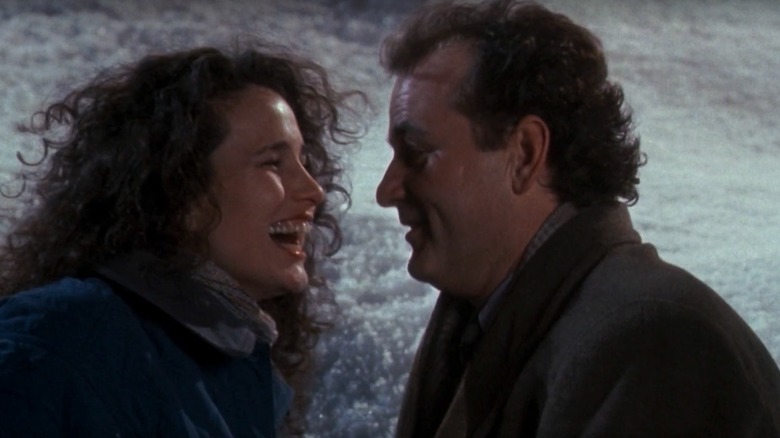 Paramount Pictures
Despite all the behind-the-scenes drama happening, between different versions of the script, and the decades-long friendship rift between director and co-writer Harold Ramis and star Bill Murray that started with this film, it's one of the loveliest stories out there, even all these years later. Phil starts as a complete ass, ruining everyone's day because he's unhappy with himself. Even as a jerk, though, he reacts the way most of us would when he finds out that this day is going to go on and on, with no reason for happening, and no promise of an ending. I think that's the big takeaway here. The "gentle magic" of the film is never explained. There is no mystical explanation, no karmic one. There is no, "all this will go away if you just become a better person." 
We'd all get angry and try to find out why this is happening, but there's no place to start. So, Phil tries everything. He tries to end things. He acts like a jerk. He punches people, and kidnaps the groundhog. However, being an ass doesn't change anything. The loop just continues. Nor does it change as he begins to learn about the town. He gets to know them after seeing them on a regular day, over and over again. 
'I Got You Babe'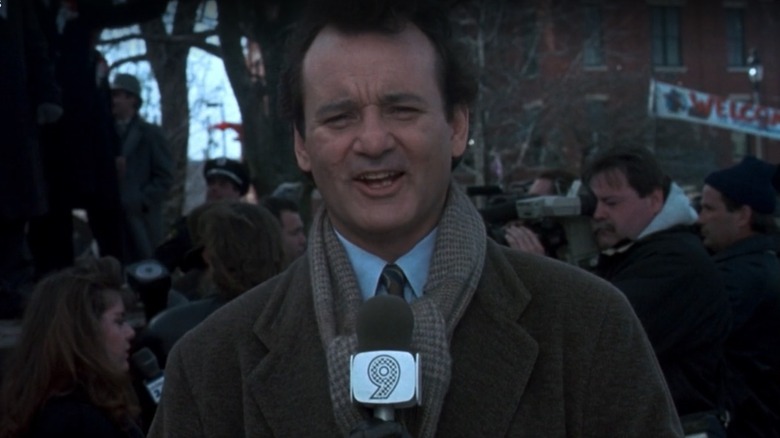 Paramount Pictures
In a way, the lack of explanation or easy exit is what makes this so beautiful. If you've watched "The Good Place," you know that doing something for a cosmic reward (or "moral dessert" as they say in that show) isn't going to help you evolve as a person. It's when the gang realizes that they're doomed and decide to do good things anyway that things begin to change for them. It's the same thing here. Phil gets out every awful instinct, and then tries something else: getting to know people and doing things to make their day a little better. He takes on new skills, and learns about people's wants and needs. He saves people, learns that he can't save everyone, and actually gets to know Rita as a person instead of just some lady he's attracted to. 
When the film ends, we still don't know what caused it in the first place, or even how long it's been since it all started. That puts the emphasis on Phil being a better person. Nothing else fixed things. He did it by doing the work. We don't need to know why. There is just such peace and hope to be found in watching this film, as though good things are possible. We could all use a little hope right now.