How The Wire's Felicia Pearson Went From Extra To Star On The Show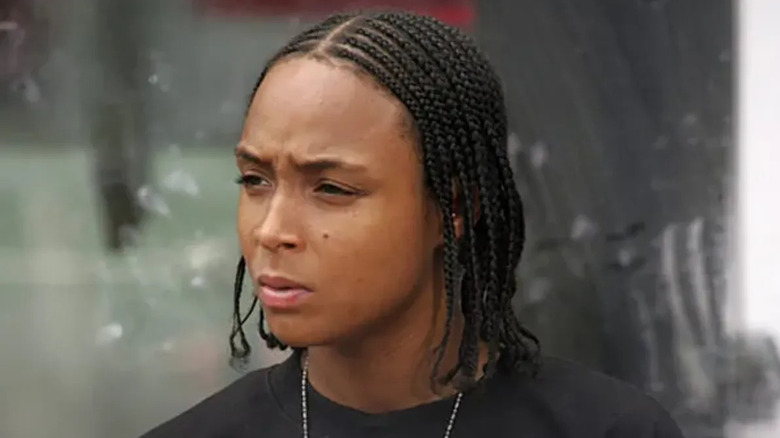 HBO
As new HBO crime drama "We Own This City"grips audiences, with /Film's Josh Spiegel calling it "vast and existentially bleak," many are revisiting series creator David Simon's prior projects, notably the early-aughts drama "The Wire." Not only does the Baltimore-based series have some cast overlap, they both share an intense engagement with a wide moral spectrum of characters, and none of whom are what they seem. 
One of the more compelling characters (hard to say when nearly all of them are) on "The Wire" is known as "Snoop," played by Baltimore native Felicia Pearson. One of the most feared enforcers of drug kingpin Marlo Stanfield, Snoop racked up a high body count, and in tandem with fellow street soldier Chris Partlow, hid more than a few quicklime-dusted bodies in the city's many vacant buildings.
Pearson wasn't a trained actor when she got her role on the series, and her role wasn't a speaking one when she was brought on board. As she tells VladTV in a 2016 interview, the "Grace After Midnight" co-author had another star of the show to thank for interrupting her self-professed hustling and launching her entertainment career: the late Michael K. Williams, who played the formidable stick-up artist and street legend Omar Little. Approaching her in a Baltimore nightclub, Williams invited Pearson to meet with Simon and the show's producers, despite the fact that she "paid no mind" to the show and hadn't watched it. What started as an initial role as an extra blossomed into more chewable screen time. As part of an across-the-board casting campaign filling the series with then-unknowns, including "Creed" star Michael B. Jordan, the move paid off in an ingrained sprawl of tangible characters telling the story of the dissolution of an American city in the failed war on drugs.
Snoop is the story of her life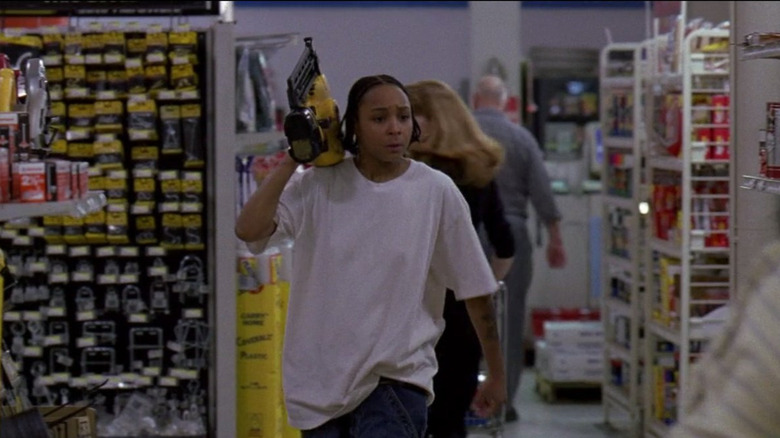 HBO
Pearson doesn't hide who she is or where she came from. Borne of addiction, raised in foster care and given little chance to survive, Pearson hails from what David Simon refers to as "the other America," vulnerable to the broken, ever-churning American systems that insist that nothing is broken and if it is, it's the fault of the underclass. Dealing drugs in her teens and serving a prison term for second-degree murder, Pearson's life changed when she was written into "The Wire" as a character reflective of herself — even in name — for three seasons.
Now, Pearson and "The Wire" writer/co-creator Ed Burns are developing a series based on Pearson's experiences, with Burns executive producing alongside Philip Michelson of Moondog Films. "A.K.A. Snoop" will be a television miniseries that looks into the hard knocks Pearson endured and overcame in Baltimore. But the show is currently un-attached to any network or streamer.
Following "The Wire," Pearson flourished in a series of notable acting roles, including two Spike Lee films ("Da Sweet Blood of Jesus" and "Chi-Raq") and an array of music video appearances with hip-hop artists like Rick Ross and A$AP Ferg. Her latest project is Stephen Everson's crime feature "Scott Free," currently in post-production.