Andor Showrunner Tony Gilroy Says The Series Will Mess With Star Wars Canon, Which Always Ends Well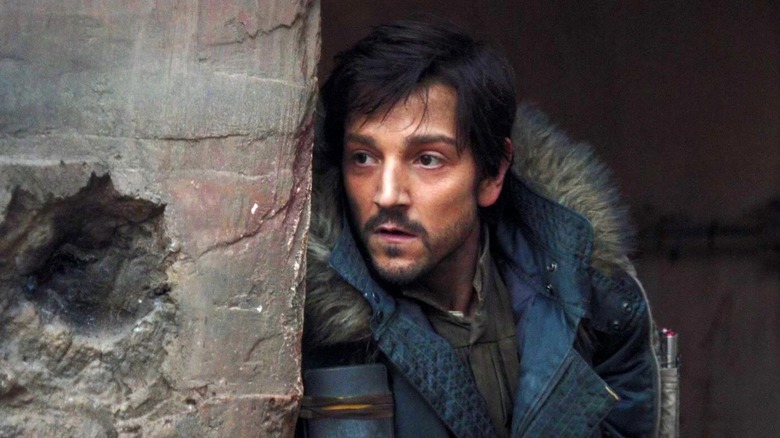 Lucasfilm
As part of their wonderful coverage of all things "Star Wars," Vanity Fair has a new story focused solely on "Andor," the upcoming Disney+ show that tells the backstory of Diego Luna's Cassian Andor and how he became the true-believer Rebel fighter we first met in "Rogue One." The article's author, Anthony Breznican, did a wonderful job pulling new information about this series from showrunner Tony Gilroy and star Diego Luna, not the least of which is a juicy tidbit that asks "Star Wars" fans to be prepared to recontextualize some of the canon they wholeheartedly believe in. 
Gilroy had this to say:
"There are certain events that happen in these five years that are important and need to be paid attention to. There are certain people, characters that are legacy characters, that the audience, the passionate audience, really feels that they have an understanding of and know. [...] In some cases, they're right. And in some cases, what we're saying is, 'What you know, what you've been told, what's on Wookieepedia, what you've been telling each other ... is really all wrong."
Does that sound exciting to you? It should. That means "Star Wars" is taking risks again and that Gilroy is willing to make the hardest of the hardcore/toxic folks a little angry, which most of us sane fans can appreciate.
Political intrigue and the birth of a revolutionary.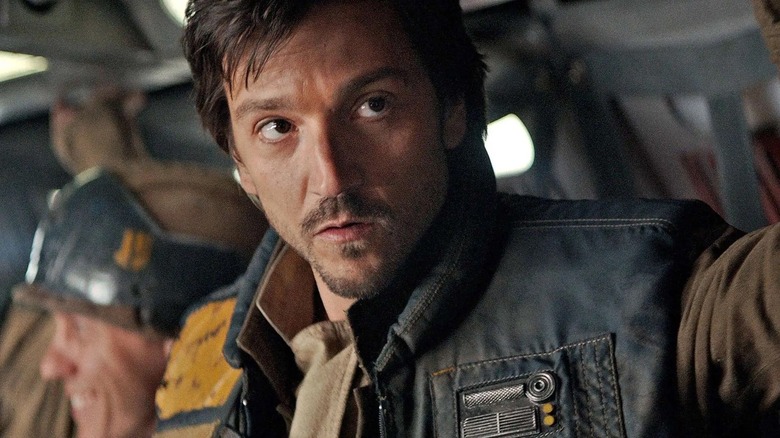 Lucasfilm
We all saw the spitting vitriol that happened the last time a storyteller asked us to question our expectations (ahem, we don't deserve you, Rian Johnson). But it's pretty clear that, for "Star Wars" to keep moving forward, we have to be willing to let those steering the ship take us in unexpected directions.
Sometimes that comes in the form of Dave Filoni and Jon Favreau's work on "The Mandalorian." In other cases, it comes in the form of what Gilroy is promising here, which is a show that balances political intrigue as Mon Mothma navigates a senate run by an out and proud Sith lord and the tale of a migrant child forced to flee a homeworld that is being taken over by the Empire. 
Gilroy also added that maybe a hardcore fan's preconceived notion of a character isn't even wrong, but just arrived at via a different path. 
"It's upside down, or it's sideways, or it's the opposite of what you thought was true. Or it's way more interesting than you had ever thought. Or that's a lie and there's a reason for it. I would say that there's some surprises in store."
Maybe the show will live up to that promise, maybe it won't. All I know is that my personal excitement for a "Rogue One" prequel show was fairly low until Gilroy's statements here. "Star Wars" is more than fan service, which I will admit is still an important tool in the tool kit. But this galaxy far, far away is at its best when it can take you by surprise. If that's the mandate for this series then count me in.