Here's When You Can Watch Sonic The Hedgehog 2 At Home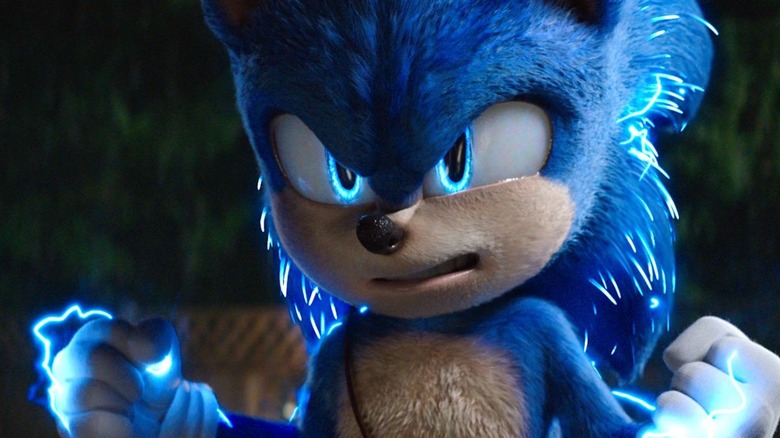 Paramount Pictures
"Sonic the Hedgehog 2" has proven the quick little blue dude has cinematic franchise appeal after it raked in over $375 million world wide in a time when theater-goers are still a little more discerning about whether or not to go back to packed auditoriums. Now that Sonic has claimed success at the box office, it's time for him to come into your homes and that's happening sooner than you may think.
Starting tomorrow, May 24, 2022, "Sonic the Hedgehog 2" will available to stream on Paramount+. If you're not signed up for that streaming service and want to get your Sonic fix, then that's okay because the film will also be available to rent digitally across all your favorite digital platform starting to tomorrow as well. 
If you're holding out for physical media, you're going to have to wait a bit longer. Well, quite a bit longer, actually. "Sonic 2" won't be arriving on physical media until August 9, 2022, but when that does drop the blockbuster hit will be released on 4K UHD, Blu-Ray and DVD. There will also be an option to buy both the first and second movie together in a two-pack as well if you want to make sure your Sonic DVD collection is complete.
There's also some details on extra features and even a new video game collection.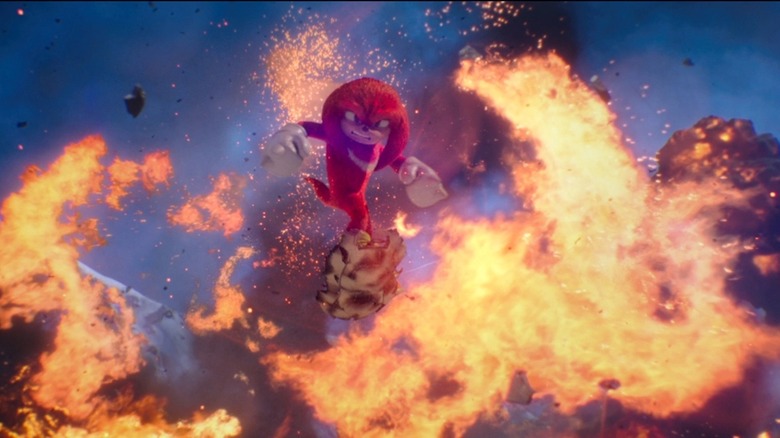 Paramount Pictures
If you're buying "Sonic the Hedgehog 2" either digitally or physically, you'll also be getting access to some bonus features, including an all-new animated short film called "Sonic Drone Home" that features all of your favorite animated super-powered hedgehogs, specifically Sonic, Tails and Knuckles.
The press release promises an hour worth of bonus features (including the short) so expect some interviews, behind the scenes stuff and maybe even a blooper reel if we're lucky.
On top of the movies themselves, the games are being packaged together in a new collection called "Sonic Origins" that will be available on Playstation, Xbox, Nintendo Switch and PC. "Sonic Origins" will include "Sonic the Hedgehog 1 and 2," "Sonic 3," and "Knuckles and Sonic CD," all digitally remastered but keeping their old school 2D charm from their original Sega Genesis and Sega Mega Drive appearances.
You'll be able to collect all the rings you can and battle the evil Dr. Robotnik on your console of choice this June 23, 2022.
No matter where you turn, you'll be up to your eyeballs in hedgehogs this summer!