Here's When You Can Watch Fantastic Beasts: The Secrets Of Dumbledore At Home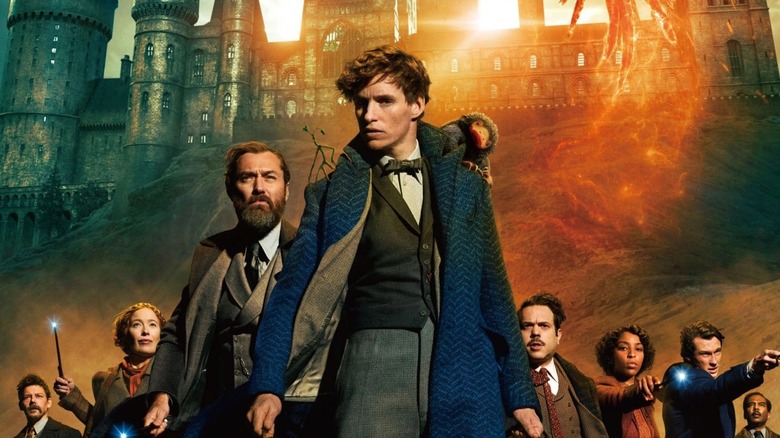 Warner Bros.
The Wizarding World made its return this year with "Fantastic Beasts: The Secrets of Dumbledore." This third entry in the "Harry Potter" spin-off/prequel franchise serves as a sequel to 2018's "The Crimes of Grindelwald." But the numbers suggest that quite a few people missed the latest adventure with Newt Scamander and Albus Dumbledore in theaters, meaning that lots of magic lovers out there are likely waiting for the chance to see this one at home. Well, the good news is that your opportunity is coming quite soon as the movie will be streaming on HBO Max shortly. So, for those waiting to watch "Secrets of Dumbledore" at home, here is all the information you need.
Here's When Secrets of Dumbledore is streaming on HBO Max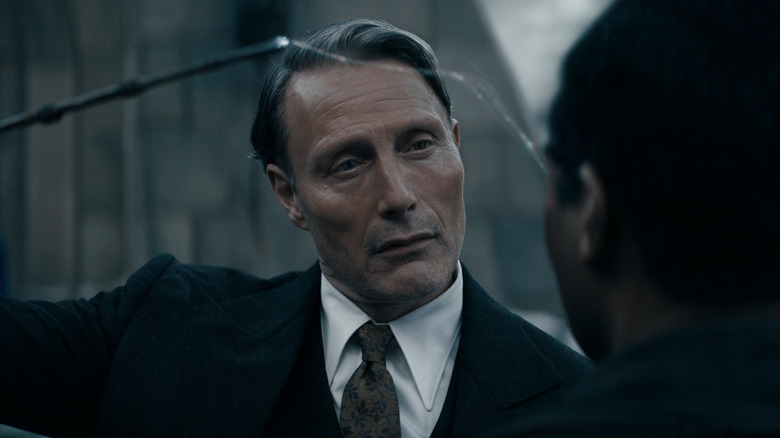 Warner Bros.
Warner Bros. has confirmed that "Fantastic Beasts: The Secrets of Dumbledore" will make its debut on HBO Max on Monday, May 30, 2022. The studio has primarily been committing to keeping its biggest movies in theaters for 45 days before making them available on streaming, and since the movie originally hit theaters on April 15, they are once again going to be right on that mark. Warner Bros. recently did something very similar with "The Batman" and it appears this is the new normal we can come to expect from the studio's blockbusters. Six weeks and change in theaters, then they head to HBO Max.
But this isn't quite like Netflix as Warner Bros. is giving people options beyond its in-house streaming service. "The Batman" and other Warner Bros. movies that have made it to streaming have also been available to rent and/or purchase from digital retailers such as Fandango, Google Play, or Apple TV. So those who don't have an HBO Max subscription and have no interest in getting one will very likely have plenty of options to stream the movie at home, so long as they don't mind shelling out a little bit of cash for a VOD rental.
What about the Blu-ray release?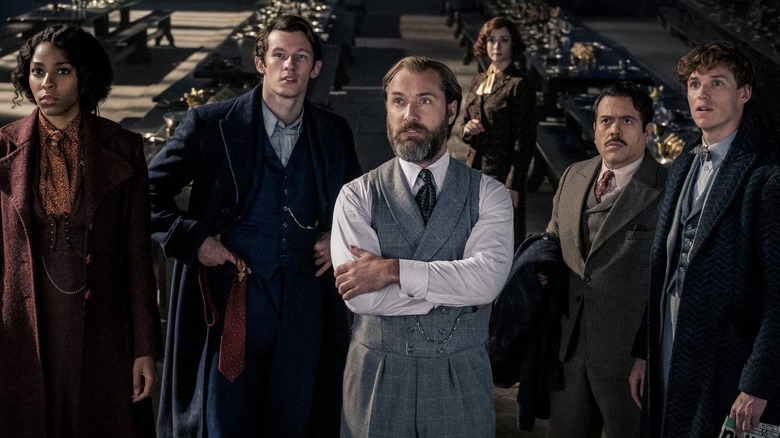 Warner Bros.
Now, for those physical media buffs out there, what about the Blu-ray, DVD, and 4K Ultra HD release? As of this writing, the studio has not set a firm release date for the disc but again, looking at recent history, we can expect the Blu-ray to hit shelves about a month after its streaming debut. "The Batman" arrived on HBO Max on April 23, with the Blu-ray release following a month later on May 24. Some sometime around June 28, give or take, may be the best time to look for a copy of "The Secrets of Dumbledore" on shelves.
The movie was directed by Wizarding World veteran David Yates, from a screenplay by J.K. Rowling and Steve Kloves. The cast includes Eddie Redmayne, Jude Law, Ezra Miller, Dan Fogler, Alison Sudol, William Nadylam, Callum Turner, Jessica Williams, Victoria Yeates, Poppy Corby-Tuech, Fiona Glascott, Katherine Waterston, Maria Fernanda Cândido, Richard Coyle, Oliver Masucci, Valerie Pachner, Aleksandr Kuznetsov, and Mads Mikkelsen.
Professor Albus Dumbledore (Jude Law) knows the powerful Dark wizard Gellert Grindelwald (Mads Mikkelsen) is moving to seize control of the wizarding world. Unable to stop him alone, he entrusts Magizoologist Newt Scamander (Eddie Redmayne) to lead an intrepid team of wizards, witches and one brave Muggle baker on a dangerous mission, where they encounter old and new beasts and clash with Grindelwald's growing legion of followers. But with the stakes so high, how long can Dumbledore remain on the sidelines?