Last Voyage Of The Demeter Release Date Rerouted To Late Summer 2023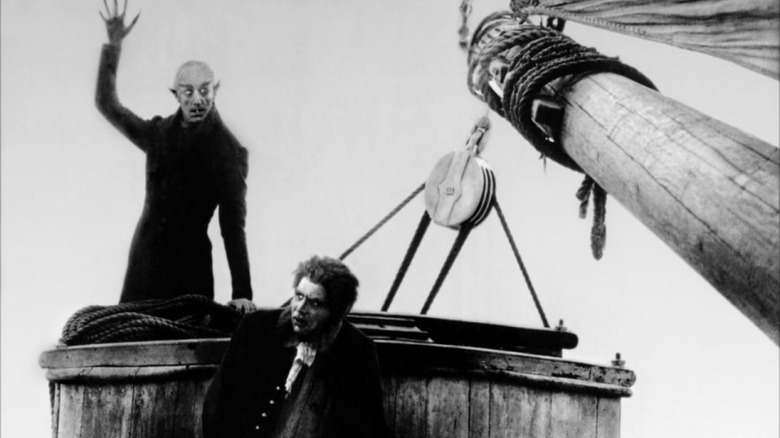 Public Domain
"The Last Voyage of the Demeter" is sailing from January 27, 2023 to August 11, 2023, according to Deadline. A late summer spot is typically a more respected date for a release than late January, though there is no official information listed in terms of why the shift is happening. The Universal Pictures and DreamWorks project is based on the chapter from Bram Stoker's "Dracula" entitled "The Captain's Log," and will tell us what happened on the merchant ship "Demeter," which transported a certain very famous vampire from Carpathia to England. As you likely know if you're a vampire fan, Dracula had to have some of his native soil with him at all times, which was contained within some of the fifty unmarked wooden crates on the ship. Those crates also contained (dum dum dum) him! And since the journey is long, and vampires get snacky, the ship's crew is in danger. 
The film is directed by André Øvredal ("Trollhunter," "Scary Stories to Tell in the Dark") from a screenplay by Bragi F. Schut, Stefan Ruzowitzky, and Zak Olkewicz. I love the idea of this film, though I'm curious to see exactly how it ends since the story, uh, doesn't exactly end well for the sailors. (I also find it interesting that Demeter is the Greek goddess of growing things, and Dracula is a very dead thing.)
'The Captain's Log'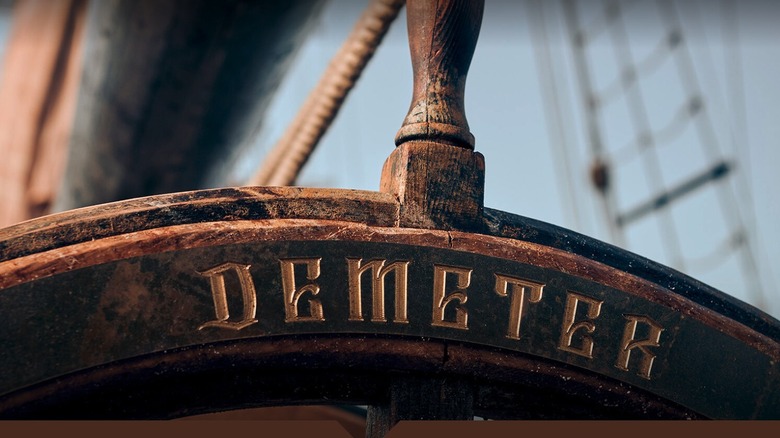 Amblin Entertainment
Here is the official synopsis for "The Last Voyage of the Demeter."
Strange events befall the doomed crew as they attempt to survive the ocean voyage, stalked each night by a merciless presence onboard the ship. When the Demeter finally arrives off the shores of England, it is a charred, derelict wreck. There is no trace of the crew.
The cast includes Corey Hawkins ("In the Heights," "Straight Outta Compton") as Clemens, who is a doctor who has joined the crew. Aisling Franciosi ("Game of Thrones," "The Nightingale") plays a stowaway (bad choice of boats, friend), Liam Cunningham ("Game of Thrones," "Clash of the Titans") plays the captain of The Demeter, and David Dastmalchian ("Dune," "The Suicide Squad") is the first mate for the ship. Jon Jon Briones, Stefan Kapicic, Nikolai Nikolaeff, and Javier Botet round out the rest of the cast.
"The Last Voyage of the Demeter" is produced by Brad Fischer and by Academy Award-nominated producer Mike Medavoy and Arnold Messer for Phoenix Pictures. It is executive produced by Matthew Hirsch. It will be nice to see this actually hit a screen because it's been in development for 20 years, with directors like David Slade, Marcus Nispel, Neil Marshall, Stefan Ruzowitzky, and Robert Schwentke all trying and failing to get it out of port. 
It's such a cool idea, and I can't wait — though now we'll all have to wait a few months longer.