Last Voyage Of The Demeter First Look: Don't Let Dracula On Your Boat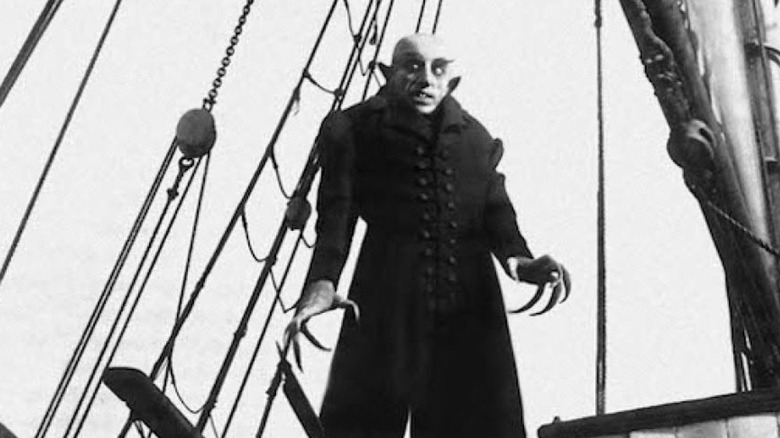 Film Arts Guild
"The Last Voyage of the Demeter," a new take on "Dracula" from "The Autopsy of Jane Doe" filmmaker André Øvreda, has wrapped principal photography – and that news comes with our first look at the movie. Sort of. There are no characters in the image, but we do get a look at the wheel of the doomed ship that transports Count Dracula from Transylvania to England. The photo was taken during daylight, probably to ensure that pesky Dracula didn't show up and ruing things. Get a look at the image below. 
The Last Voyage of the Demeter First Look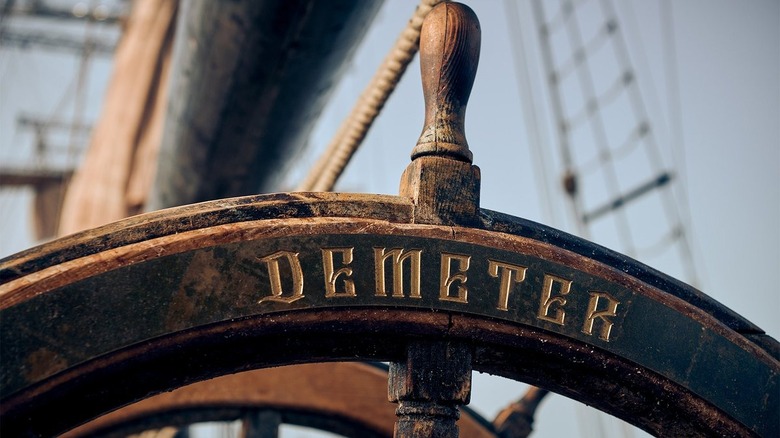 Amblin
The image above from "The Last Voyage of the Demeter" comes directly from Amblin, with the message: "Cheers to director André Øvredal and his talented cast and hardy crew on the completion of principal photography for THE LAST VOYAGE OF THE DEMETER. You are the lifeblood of this creative endeavor, and as we all know, the blood is the life ..." The upcoming horror movie has a screenplay by Zak Olkewicz based on a story by Bragi Schut, inspired by Bram Stoker's "Dracula." 
The cast includes Corey Hawkins, David Dastmalchian, Liam Cunningham, Aisling Franciosi, Jon Jon Briones, Stefan Kapičić, Nikolai Nikolaeff Woody Norman, Martin Furulund, Chris Walley, and Javier Botet as Dracula. Botet is one of the go-to actors for playing tall, skinny, creepy creatures (he was the ghoul spotted at the end of the fantastic found-footage pic "REC," for instance), so the prospect of seeing him play Dracula is very exciting. 
"The Last Voyage of the Demeter" is due out on January 27, 2023.
What Is The Last Voyage of the Demeter?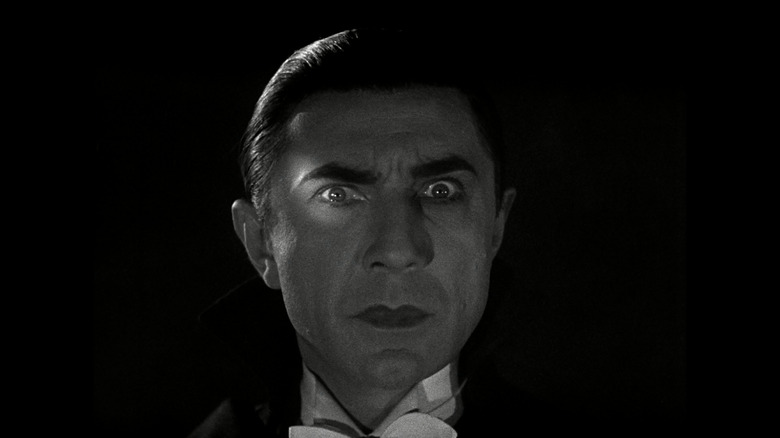 Universal
"The Last Voyage of the Demeter" is inspired by a chapter in "Dracula" that follows Dracula's journey to England. "Dracula" is an epistolary novel, which means the entire thing is written in the form of letters, newspaper clippings, and diary entries. The "Demeter" chapter takes the form of the ship's log, as the captain details the strange occurrences on the ship, which are the result of Dracula coming up from below deck to feast on the crew. 
I suppose this would count as a spoiler, even though the "Dracula" novel is 124 years old, but I'll put a spoiler warning just in case. In the book, and in most of the movie adaptations, the ship ends up in England, but the entire crew is missing and the captain is found dead, tied to the wheel. No one can figure it out, and the only evidence they have of what happened is the mysterious log. Meanwhile, Dracula has left the ship and set up shop in England, looking for some fresh necks to bite. It'll be interesting to see how close the movie sticks to the book. Will this be a film where every single character dies? I guess we'll have to wait and see.