The Morning Watch: Comedians Remember George Carlin, New Chip 'N Dale Theme Song & More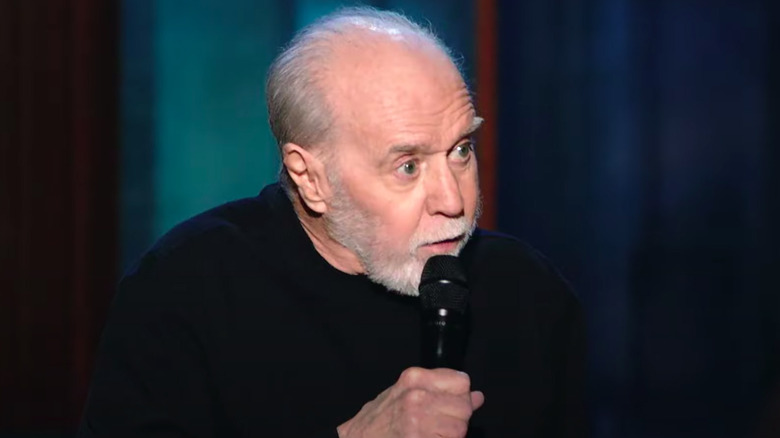 (The Morning Watch is a recurring feature that highlights a handful of noteworthy videos from around the web. They could be video essays, fan-made productions, featurettes, short films, hilarious sketches, or just anything that has to do with our favorite movies and TV shows.)
In this edition, leading up to the release of the new HBO documentary "George Carlin's American Dream," watch a stream of tributes to the comedian from some famous and funny admirers. Plus, we have a new lyric music video for the Post Malone's new theme song for "Chip 'n Dale: Rescue Rangers." And finally, Mike Myers breaks down his most famous roles from Wayne Campbell to the many characters of "The Pentaverate."
Comedy's finest remember George Carlin
For our first video today, we have a nice, long featurette from "George Carlin's American Dream" from HBO Max. Even if you're not a fan of Carlin's (and why the hell aren't you?), you have definitely heard his work. The words you can't say on TV, other people's stuff being s***, but your s*** being stuff ... I guarantee you've been exposed. 
In the clip, we get tributes and commentary from comedians and actors like Jon Stewart, Hasan Minhaj, Sam Jay, Chris Rock, Kevin Smith, Stephen Colbert, Bill Burr, Judy Gold, W. Kamau Bell, and many more. They're talking all about what he meant to them and his craft. Stewart says, "He created the scientific method for comics," and that alone should make you watch. 
These two gumshoes are picking up the slack
"Chip 'n Dale: Rescue Rangers" is getting a lot of buzz right now, and that's not a thing I ever thought I'd type. Today, we have a lyric video for the theme song for the film starring the voices of John Mulaney and Andy Samberg. The video is absolutely chock full of footage, and that means that you will get spoiled for some of the cameos. There are so many of them! I'm warning you because even I, who knew about a lot of them, saw a bunch that I didn't know about. It's also an earworm, and I've been singing it to my cats for 15 minutes straight. Thanks, Post Malone.
Mike Myers breaks down his famous characters
Mike Myers has a huge library of characters that he can call on, including the eight personalities he plays in the new Netflix series "The Pentaverate." That's why GQ brough the former "Saturday Night Live" cast member to talk about their history. He's breaking down his characters from "Wayne's World," "Austin Powers: International Man of Mystery," "Shrek" (which he'd do every year, if he could), and even "So I Married an Axe Murderer." Oh, and "The Pentaverate" is discussed too, which actually has roots in "So I Married an Axe Murderer."