Jason Momoa Lines Up Shots! Shots! Shots!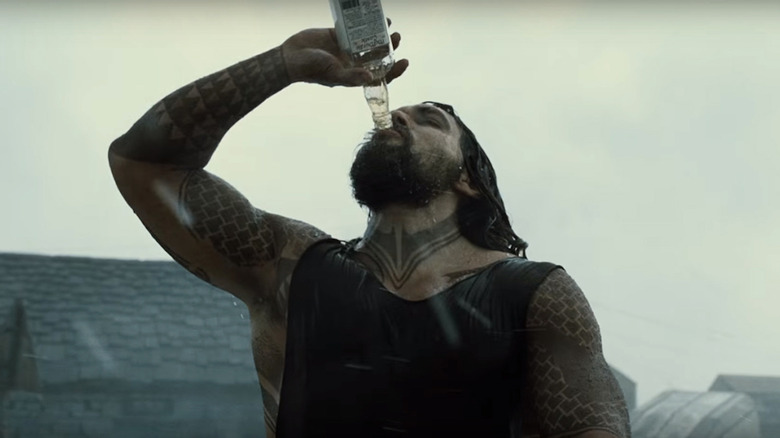 Warner Bros
If you've paid attention to Jason Momoa's press clippings over the years, you might've noticed that the man enjoys a drink every now and then. This affinity occasionally bleeds through to his performances, most notably in his rip-roaring portrayal of Aquaman. At a certain point, some actors might consider toning down their hard-partying image. Momoa is not yet at that point.
Per The Hollywood Reporter, the bacchanalian beefcake has signed on to star in "Shots! Shots! Shots!," an action-comedy that's purportedly a four-quadrant mash-up of "True Lies," "Taken," and "The Lost City." The project is the brainchild of Matt Mider and Kevin Burrows, the screenwriting duo behind the animated web series "Gentlemen Lobsters," and a THC-fueled "Home Alone" riff being developed for Ryan Reynolds called, appropriately enough, "Stoned Alone."
In on the Joke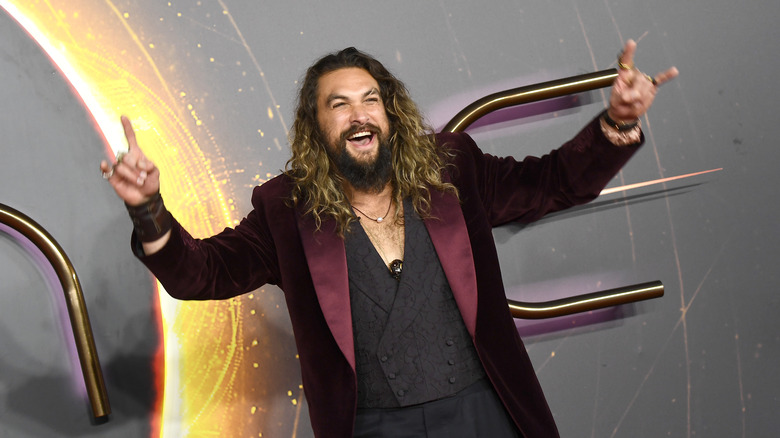 Jeff Spicer/Getty Images
If you're worried Momoa is in danger of getting typecast, know that the one-time Dothraki warlord is happily doing the typecasting. He's producing "Shots! Shots! Shots!" with business partner Jeff Fierson alongside the Rideback team of Dan Lin and Jonathan Eirich (the company behind such blockbusters as "The Lego Movie", "Aladdin" and the two-part adaptation of Stephen King's "It"). There's no director attached just yet, but this sounds like the ideal project to bring famed Czech surrealist Jan Švankmajer out of retirement.
And if you're at all concerned that Momoa's carousing might get in the way of his work, just take a look at the dude's IMDb. He's got the Francis Lawrence adventure-comedy "Slumberland" in the can, "Aquaman and the Lost Kingdom" in post-production, and "Fast X" before cameras as we speak. He also recently lined up a big-screen take on "Minecraft," and may yet make a "key cameo" in Ana Lily Amipour's planned remake of Sylvester Stallone's vertiginous 1993 hit, "Cliffhanger." With a slate that stuffed, he's more than earned the right to cut loose when the spirits come a-callin'.