The Morning Watch: Moon Knight At The Museum, The Music Of Star Trek: Strange New Worlds & More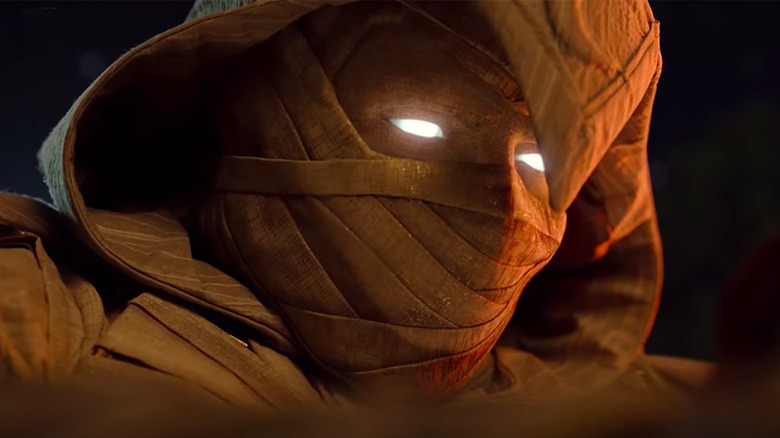 Marvel Studios
(The Morning Watch is a recurring feature that highlights a handful of noteworthy videos from around the web. They could be video essays, fan-made productions, featurettes, short films, hilarious sketches, or just anything that has to do with our favorite movies and TV shows.)
In this edition, the fine folks at Nerdist remixed "Night at the Museum" and "Moon Knight" to give us "Moon Knight at the Museum." Plus, composers Jeff Russo and Nami Malumad share the stories behind how they composed the theme and score for "Star Trek: Strange New Worlds." And finally, a professor of classics reviews Greek and Roman mythology scenes from movies, including "300," "Black Panther," "Wonder Woman," "Hercules," and more. 
The Night Guard Cometh
First up, if you watched "Moon Knight" on Disney+ and thought, "I wonder what this would look like if you mashed it up with 'Night at the Museum,'" then Nerdist has just the video for you. "Moon Knight at the Museum" features Ben Stiller as a mild-mannered night guard at a museum where things come alive, but he's not exactly dealing with Robin Williams as Teddy Roosevelt this time. Instead he has to deal with Khonshu, Ethan Hawke as Arthur Harrow, and Steven Grant's snarky boss who refuses to make him a tour guide gig, even though he'd be great at it. Grab your mummy and have a laugh, because this is one cute little short. 
Creating the soundscapes of Star Trek: Strange New Worlds
Next, "Star Trek: Strange New Worlds" is the latest Paramount+ "Star Trek" series, and one thing that sets it apart from "Picard" and "Discovery" is its throwback tone. That extends to the music, too! Composer Jeff Russo, who created the theme, explained his decisions to hearken back to the original series credits and theme, while Nami Malumad, who composed the score for the series, explained why she chose certain instruments for certain scenes. After all, trying to create the sounds of Vulcan with Earth instruments can't be an easy task.
Mythology at the movies
And finally, Peter Meineck, Professor of Classics in the Modern World at New York University, gave Vanity Fair his honest opinion on scenes from Greek and Roman mythology as depicted in blockbuster Hollywood films. He breaks down the history behind Sparta in "300" and reveals that the Spartan culture died out because they were too busy fighting to make babies. Plus, Meineck explains the story behind Perseus and Medusa in "Clash of the Titans" and even digs into the mythological origins of the Bast sequence in "Black Panther." If you ever wanted to know the nitty gritty details on some of the myths behind your favorite movies, look no further.